---
---
CORPORATIONS and LLC's TAKE NOTE
Anyone naming me as statutory agent in the past must make updates to their records with the Arizona Corporation Commission reflecting my current address. The agent should be changed to Williams, Zinman & Parham P.C. Be sure to send the papers to us because we need to sign the acceptance. We do not charge for this service. Call Denise at our office for details.
---
---
INTRODUCTION
All views expressed in this blog are mine alone and do not necessarily represent those of any client or other organization. The information you obtain at this site is not, nor is it intended to be, legal advice. You should consult an attorney for advice regarding your individual situation.
Copyright (c) 2013 by Michael A. Parham. All rights reserved
---
December 27, 2013
Age 55 Parks Converting to All Age. This past year, two parks that were having financial difficulties resulting from their Age 55 + status decided to convert to all age. This would enable them to appeal to a broader universe of prospective tenants, allow current tenants more opportunity to sell their homes, allow the park to reduce vacancies, and minimize rent increases for those living there.
AAMHO and other local tenant groups opposed these changes. While the threat of disruption in lifestyle resulting from allowing families in these communities is understandable, the opposition was not really well thought out..
Experience has shown that the effect of families is felt only over a long period of time. Often the folks moving in are younger empty nesters without children. Families don't really want to live around a bunch of old people anyway. But over time they will move in.
In one case the park saw it through and accompliched the conversion. In the other the park changed its mind and retained its Age 55 + status. In that case the FBLS Department got periously close to becoming involved. I say that because if it does interfere with these conversions it becomes liable to a fair housing discrimination suit, as is anyone else interfering with such conversions. The Department has some involvement since it administers the Relocation Fund which covers the costs of moves from parks making the conversion under a statute that itself is questionable under fair housing laws.
In a case a couple of years ago in northern California, a City interfered with such a conversion by a mobile home park. The park sued under fair housing laws and after the Federal Judge indicated the park was likely to prevail, the City settled for a half million dollars. AAMHO and the Department ought to bone up on that case before interfering in these conversions in the future. You can read about the case here.
---
December 21, 2013
RV Park Abandonments and Other Issues. RV Parks have been represented by a trade association that is badly under funded and struggles to do a good job in lobbying for and otherwise representing that industry. MHCA has been trying to reach out and assist by publishing forms and training manuals for RV Parks and including their interests in its training and annual conference programs. But MHCA membership expense is highter reflecting the extra things it does--mainly its aggressive lobbying efforts.
RV Parks that do not belong to MHCA are often left without answers to their many questions. Last week I fielded inquiries from a group of RV Park operators complaining that is is almost impossible to do evictions. Of course that is not correct. They are no more difficult than MHP evictions if you know what you are doing, use the right forms and employ knowledgeable legal counsel.
Many RV Parks are plagued with abandoned units that they do not know what to do with. Recently we have picked up RV Park clients with 20 or more abandoned RV's.
Procedures for dealing with abandoned park models are similar to those dealing with abandoned MH's. In fact they are often identical since so many park models are actually titled as MH's. It takes us about 72 days to complete a landlord lien sale of a park model that usually results in the park getting title. Once it has title it can fix up and re-sell the unit and possibly make some money for its efforts.
RV's can be treated as abandoned after the owner dies, is evicted, or simply walks away from it. The key is that despite everyone with an appartent interest getting notices, no one is paying rent or caring for the unit, and it is just sitting in the park taking up a rental space.
We handle hundreds of these a year including more and more park models. Total cost from cradle to grave is around $550, more outside of Maricopa County due to higher newspaper publication expense. The cost can be greater if a park elects to have us perform additional services like physically conducting the auction of the unit or walking the final paperwork through the MVD. But at the end the park owns the unit (usually) or has a rent paying tenant in it, and the space starts generating revenues. If the park fixes up and re-sells a unit, it is possible to recover the cost of the sale and often much more from the re-sale proceeds.
---
December 14, 2013
Hoarding. Our Facebook page has a post reading as follows: "This article on hoarding echoes a lot of what Melissa has said in her MHCA lectures about how to handle hoarder tenants. Hoarding is now considered a disability for purposes of fair housing laws." The article it refers to is here.
Unusual Notice Requirements, There is a family of rarely used notices where failure to properly serve them can be costly.
Rent Increase Notices. The Long Term RV Act at ARS § 33-2105 (F) says that a landlord may increase rents at the expiration or renewal of a rental agreement with a notice of rent increase given at least 60 days before the expiration date. A similar provision appears in the MHP LTA at ARS § 33-1413 (I) except that a 90-day notice is required.Both will allow a rental agreement to be automatically renewed for another year (MHP Act) or the same period as the expiring lease (RV Act). If the rent increase is not given timely, a tenancy may renew for another term before it is effective. That could mean the rent for the renewal term will be the old rent.
Amendments to Park Rules. The MHP LTA at ARS § 33-1452 (D) says that a landlord can amend the park rules and regulations any time it wants, but must give a 30-day notice before the change can be effective. It also says that a "substantial modification" of the rental agreement cannot be enforced against existing tenants (though new and successor tenants will need to comply). Similar provisions appear in the RV Space Act at ARS § 33-2132 (B).
Statements of Policy. These are required only under the MHP LTA. There is no such requirement under the RV Space Act. The MHP LTA at ARS § 33-1436 requires all MHC's to have Statements of Policy. They must have an expiration date and the norm is to have them expire each December 31 and automatically renew on January 1 for another year unless amended on proper notice.
That same statute allows landlords to amend Statements of Policy with a 60-day notice. The normal practice is to simply send new ones out with the 60-day notice. But it is important to do so at least 60 days in advance since they may otherwise renew for another year.
While there can be many reasons to amend Statements of Policy, it is really important for parks that are changing their age status from Age 55+ to all age. Age restrictions appear in the Statements of Policy and in order to make that change they must be effectively amended on a timely basis.
Rules for Serving Notices. There is a difference between the two Acts. Under the MHP LTA a notice of amendment to rules and regulations must be sent by certified or first class mail to be effective. Personal delivery is not sufficient. But under the RV Space Act that kind of notice can be served by personal delivery as well as by certified or first class mail. For other kinds of notices, personal delivery is sufficient. But first class mail is not. If personal delivery of termination notices cannot be made, they must go by certified mail to be effective. In addition to these periods, whenever notice is being given by mail, be sure to add five extra days to the notice period.
---
December 7, 2013
Pearl Harbor Day. Japan attacked Pearl Harbor on December 7, 1941. My Dad was in transit to Pearl Harbor for assignment as a Marine Corps Gunnery Sergeant on the USS Enterprise which was based there when the attack took place. He arrived a few days afterwards and would describe the utter devastation to me in his later years.
He went aboard the Enterprise where he saw action in many early important engagements in the Pacific including the Battle of Midway. After one of the fleet engagements off of Guadalcanal in 1942 he was commissioned as an officer and returned to the States. Shortly after that I was born.
Dealers Violating 2012 Escrow Law. Many dealers who have failed to use title companies when they were required to do so by the third party escrow law that went into effect in 2012 have received Citations and Complaints from the Fire, Building and Life Safety Department.
These cases have been resolved through Consent Agreements and Orders where the dealer has been required to pay a fine and admit to the violations.
The relevant statute authorizes the Department to charge up to $1,000.00 per violation. The Department has been offering Consent Agreements that usually require a fine of $250.00 per transaction or thereabouts. Of course it is up to the dealer to decide whether to accept a proposed Consent Agreement.
The Department's policy is to set the matter for an administrative disciplinary hearing if the dealer does not enter into a Consent Agreement. It is also standard procedure for the Department to ask for larger fines in administrative hearings.
Never let it be said that this greedy little agency missed an opportunity to squeeze a few bucks out of the distressed industry that it regulates.
The Department will not offer a Consent Agreement until the dealer's Answer to the Citation and Complaint is received. Of course the Answer is expected to admit the violations.
Although I despise this practice of fining innocent violators of an administrative statute where harm has not been shown to anyone, and I detest the practice of increasing the fine on someone who wants to challenge the action in a procedure created for that purpose, that execrable practice is engaged in by prosecutors everywhere. Under current management this agency has taken on a prosecutorial attitude towards the regulated industry. This also gives it an opportunity by way of fines to add to the state's revenues.
But I don't have a lot of sympathy with the dealers caught up in this either. I have been writing about and teaching this for two years. Here are two articles dealing with it:
http://www.michaelparhamlaw.citymax.com/page/page/4695892.htm#10.11.3
http://www.michaelparhamlaw.citymax.com/2012-2013_Articles.html#8/12-2
Dealers have got to keep informed on this business and read this website once in a while. Articles have also been published by MHCA. And when the law first went into effect Donna Grant with the Department sent a memo to every dealer in the state explaining it. A copy is reproduced below.
---
November 30, 2013
GAS LINE ENCROACHMENTS. Gas line systems in many manufactured housing communities have gotten old. Over time, records of where they are have become lost, and homes have been placed in close proximity to where the lines are located.
In the late 1980's the federal government and the states started intensifying their regulation of the safety of natural gas lines. Basically the federal government looks to the states to do the regulation of local lines. In Arizona regulation is up to the Office of Pipeline Safety of the Corporation Commission.
That Office has published regulations that Southwest Gas and other gas utility systems in Arizona must comply with. Even if the regulations are implemented after old systems have been created, they still apply and must be complied with since they are for public safety purposes.
Federal and state laws require that gas systems comply with safety regulations. Here is what the regulations say:
Operators of an intrastate pipeline transporting LNG, hazardous liquid, natural gas or other gas will not construct any part of a hazardous liquid, LNG, natural gas or other gas pipeline system under a building. For building encroachments over a pipeline system, the operator may require the property owner to remove the building from over the pipeline or reimburse the operator the cost associated with relocating the pipeline system. The encroachment shall be resolved within 180 days of discovery, or the operator shall discontinue service to the pipeline system.
So not only can the gas company cut off service if it cannot fix the problem; it must do so. I find that gas utility companies are usually cooperative in these situations but they must comply with the pipeline safety regulations.
Parks learning that they have or may have encroachments that violate these regulations should promptly meet with a utility company representative and come up with a plan to satisfy the problems.
Purchasers of parks need to ensure they are getting the best and most up to date records of underground utility systems in the community that are available.
---
November 24, 2013
Workampers. This is a tradition that seems to be unique to RV Resorts and Parks and to campgrounds in National and State Parks. It is a form of RV camping involving singles, couples or families who work part-time or full-time.
Volunteer workers usually trade work for a free campsite. Because of minimum wage restrictions set by the Fair Labor Standards Act (FLSA), volunteer positions are generally limited to government-run campgrounds.
Paid Workamping jobs can be up to a full 40 hours per week, but most require less. Often couples can split the work further reducing the hours expected of each partner and often enabling them to work together. Paid positions are usually at RV Resorts and Parks.
The FLSA is also known as the federal minimum wage law. An employer covered by the FLSA, is generally required to pay to each employee a minimum wage not less than $7.25 an hour. A park is a covered employer if the community grosses over $500,000 annually.
Arizona has its own minimum wage requirement. States are free to set a minimum wage which is higher than that required by the FLSA. Arizona's minimum wage is $7.80 as of this date. The Arizona minimum wage can be increased each year, on January 1.
If applicable, the minimum wage must be paid for all hours worked. When paying Workampers, the minimum wage must be paid if the RV Resort or Park is a covered employer. Unlike other state and federal statutes, the Arizona Minimum Wage Act defines "wage" to include only "monetary compensation." Credit for the value of lodging and other items is not allowed when computing an individual's entitlement to receive minimum wages under the Arizona law.
Generally, paid Workampers must be eligible for employment in the United States and in Arizona would need to be cleared through E-Verify. Canadians and other foreign nationals will typically need a temporary work visa.
Employers generally must provide workers compensation coverage for their employees.
Do not try and treat these as independent contractors in an effort to evade these responsibilities. Normally there is no way a Workamper can satisfy the independent contractor criteria.
---
November 18, 2013
MH Sales Referral Fees. It apparently has become fairly common for some parks to pay "referral fees" to tenants who refer their friends to the park sales office when friends wind up buying homes in the park. In some places this seens to have become an established practice. But there are ramifications under Arizona dealer licensing laws.
The Fire, Building & Life Safety Department licenses and regulates MH dealers. In its sales handbook under the Q & A section is the following:
3. Can I pay referral fees to someone who refers a purchaser or potential purchaser to my dealership?
ANSWER: The statutes and rules governing the Department do not address referral fees; however, a person cannot act in the capacity of a salesperson without being properly licensed, pursuant to A.R.S. § 41-2194 (3). This includes quoting prices, soliciting or negotiating a sale.
That's sort of a non answer.
Recently a park received an e-mail from the Department reading substantially as follows:
The Department has received a flyer that is circulating in parks owned by you.

These flyers must discontinue IMMEDIATELY. Offering to pay someone a referral fee (based on a sale taking place) constitutes aiding and abetting an unlicensed salesperson.

Salesperson is defined under ARS 41-2142 (31). "Salesperson" means any person who, for a salary, commission or compensation of any kind, is employed by or acts on behalf of any dealer or broker of manufactured homes, mobile homes or factory-built buildings to sell, exchange, buy, offer or attempt to negotiate or act as an agent for the sale or exchange of an interest in a manufactured home, mobile home or factory-built building."

In order to receive compensation based on a sale taking place, the person would have to be properly licensed as a salesperson under your dealer license.
So it appears that the Department has decided that referral fees are commissions and in order to receive one, the recipient must hold a salesperson's license.
While there is legal support for that position it is not absolutly clear. If the referrer plays no role at all in the negotiations that lead up to the sale, and his role is strictly the referral and nothing more, the question is whether he is acting on the dealer's behalf in bringing the sale about.
ARS 41-2142 (31) defines "salesperson" as one who for compensation of any kind acts on behalf of any dealer in the sale on an interest in a mobile home. ARS 41-2186 (4) says it is grounds for disciplinary action against a dealer's license when he aids or abets an unlicensed person with an intent to evade licensing laws.
As long as the person making the referral does not act in any way on behalf of the dealer in the sale, and is paid only on closing for having made the referral, a good argument can be made that this does not fall within the definition of "salesperson". it would be akin to paying for media advertising on the basis of how many sales close as the result of the ad. It would be a promotional expense. That would be the argument at least.
Unfortunately the key point that counters this is the fact that the referrer is being compensated but only if the sale closes. That sounds a lot like a commission.
---
November 14, 2013
WZP Newsletter. Our Fall-MHC newsletter is out. See it here.
---
November 11, 2013
MHC Refinancing. The end of the year is approaching and that brings a flurry of park refinancings as they try to take advantage of year end interest rate bargains or try to meet deadlines with existing loans maturing.
Financing parks is tricky. Here is a link to a MHC Financing Handbook published by Wells Fargo. It is slightly dated since Fannie Mae has just updated its underwriting standards, but is still very helpful in preparing to deal with this process.
---
November 9, 2013
Veterans' Day. November 10 is the 238th anniversary of the founding of the Marine Corps and the next day is Veterans' Day. Please remember them.
Holidays. From last year's Blog.
This is what we used to call Christmas and New Year's. The season is fast approaching
Many MHC managers won't refer evictions over the Holidays, experiencing a sense of generosity with their employers' money that they would not feel if it was their own. Thinking they are "helping" the tenant they let him live there rent free during the Thanksgiving period and the month of December. That lets the tenant spend his money on Christmas presents and gives the manager the warm glow of generosity--with someone else's money.
As I have ranted for years the real fact is that this is a terrible disservice since the money is now gone, the tenant is another month in the hole and may be so far in that he cannot dig out. It might just guarantee the eviction that the manager in his spirit of misbegotten generosity was trying to avoid.
Not that it seems to make much difference any more since some courts will not process evictions over the Holidays and the Constables have announced in many areas that they will not enforce eviction judgments during the Holidays.
Of course that is just another example of the government being generous with other peoples' money. I'm used to that but I still don't like seeing MHC managers emulating the government.
Smart managers will promptly serve December non payment of rent termination notices and get the cases in for eviction promptly so the tenant can start dealing with the problem while he still has the ability to do so.
False Savings. This past week was frustrating in the sense that distrust of us by long time clients trying to save money wound up costing them more.
In one case, a client in a dispute we were involved in and familiar with received a Fair Housing Complaint. In an effort to save on legal fees the client decided to handle it themselves. I asked if they did their own dental work to avoid dentist charges and they just laughed me off. A month later after representing themselves, getting served with huge volumes of discovery demands and generating hundreds of pages of unnecessary material, they turned the case over to us.
Now we have to wade through the reams of paper they generated, correct their errors in the case, explain the corrections to the investigator, and essentially start over. If we had gotten the case from the beginning it would probably be over with by now and the cost would have been far less than it will be now.
In the other case, a client needed a loan opinion letter for a lender making several millions of dollars in loans against multiple residential communities. There are two aspects to these opinions: That the loan documents are enforceable under Arizona law, and that the borrower is legally organized and empowered to take out the loan. The client is out of state but the communities are in Arizona.
To save money, the client told me to limit my opinion to the validity of the loan documents and his local attorney would write a separate opinion on the organization and powers of the borrower. So after reviewing the loan documents I did so and submitted it to the lender. The lender then told the client his local attorney could not write the opinion on the borrower's organization and powers since that attorney is not licensed in Arizona.
So I needed to completely re-write my opinion to incorporate those requirements. These letters are time consuming and fairly expensive to begin with (though we try to minimize expense) but being forced to do it twice greatly added to the cost.
For my entire career I have been sensitive to keeping legal fees to a minimum. I have been in business myself in the past and have been victimized by professionals gouging clients for excessive fees. I have never done that and it is really disappointing and frankly insulting to be treated like I do.
Whenever I tell someone they should have us do something, that is for their own best interest, not to run up a fee. If a client can do something himself I will recommend that he do so. Not a day goes by that I do not tell someone wanting me to write a letter or make a phone call to do it himself--that there is no need to pay a lawyer to do it.
These two clients are going to pay a lot more than if they had just let us do our job from the beginning. They may blame me for it (after all, no one wants to accept responsibility for his own screw-ups) but it is really their own fault.
---
November 2, 2013
New Articles. I just posted three new articles on the 2012-2013 Articles page. They are the top three on the list.
Caregivers. This is an increasing area of concern with tenants trying to pretend that otherwise unqualified residents are needed to provide care for a handicapped resident. The following is extracted from an article by Melissa Parham that is one of the three I just posted.
When a tenant can demonstrate a medical need for a live-in caregiver, fair housing laws require the park to waive any rule prohibiting the tenant from having the caregiver live with him—for example, occupancy limits, or, in age 55 parks, age restrictions. But, Arizona laws make clear that a caregiver does not become a tenant, must comply with park rules, and when the condition giving rise to his or her need ends (for example, the tenant recovers or dies), the caregiver can be required to move.
To be entitled to a live-in caregiver, a tenant must be "disabled." A person is "disabled" if he or she has a sensory, mental, or physical condition that "substantially limits" one or more "major life activities" (like walking, seeing, hearing, working, etc.).
A live-in caregiver is a person who resides with a person who is disabled, and who is: (1) essential to the care and well-being of the disabled person; (2) not obligated to support the disabled person; and (3) would not be living in the unit except to provide the necessary supportive services to the disabled person. The caregiver is an occupant of the unit, but is NOT considered a tenant. Accordingly, the caregiver does not have to meet income qualifications and is not liable for paying rent. A park may—and should—still run a criminal background check. And once the need for the caregiver ends (for example, the tenants dies, recovers, or moves out), the caregiver must leave.
Since the caregiver is not a tenant, the caregiver is not permitted to use park facilities (like the swimming pool or clubhouse). The caregiver must comply with park rules. If a tenant's caregiver is caught using park facilities or breaking park rules, the park should deliver the appropriate notice to the tenant regarding the caregiver's conduct (for example, a 14/30 Termination Notice if the caregiver is using park facilities, or a 10/20 Termination Notice if the tenant is speeding through the park's streets). If a caregiver commits a crime in the park, an immediate eviction against the tenant is probably appropriate.
How is the caregiver requested? A disabled tenant requests to have a live-in caregiver by making a reasonable accommodation request. The MHCA Blue Book has a specific form for this purpose.
Through the MHCA form or other means (i.e. a letter from the tenant's doctor, other medical professional, or qualified party), the park may verify: (1) the existence of the disability (if not readily apparent); (2) the need for the accommodation (if not readily apparent); and (3) that the caregiver is qualified to provide the supportive services that the tenant needs because of the disability.
It is insufficient for the tenant to merely present a letter that states that the caregiver would be "nice" or "helpful." If the disability and need for the caregiver are obvious, you should not request verification or use the form.
Where a tenant's requested live-in caregiver cannot pass the park's criminal background check, the park should give the tenant the opportunity to select a different caregiver.
Caregiver Addendum. A park should always have a tenant complete a caregiver addendum when the tenant has properly requested to have a live-in caregiver and the caregiver has passed the park's criminal background check. The Addendum makes it crystal clear that the live-in caregiver is not a tenant of the park and does not possess any of the rights that a tenant possesses.
A park does not want to be left in the position of having to prove that a caregiver who refuses to move out—about whom the park has no documentation—has not somehow become a tenant. Finally, a park may not charge any fee for a live-in caregiver.
---
October 31, 2013
Happy Halloween.
---
October 26, 2013
Flagstaff Park Closure. A national developer of student housing wants to buy an old mobile home park near NAU in Flagstaff. The park has around 56 spaces. Most of them contain old pre HUD single wide homes. The homes have probably been inexpensive for owners to purchase and space rents are reasonable making this an affordable community. Affordable housing in Flagstaff is at a premium. Housing costs there have skyrocketed over the last few years.
The developer had submitted a development plan to the City seeking approval of the project before closing on the purchase of the park. There is a City process calling for neighborhood presentations to get community input before the plans can be acted on. The developer made such a presentation and got blindsided by tenants in the park and some others working with them showing up at the meeting wanting to know what was going to happen to them.
There is a standard process in the MHC industry for closing parks. None of us like to see parks close because that land and its MHC zoning is lost forever to our industry. Cities are so hostile to MHC's that it is nearly impossible for park operators to get new land zoned for them. So every loss of a park is a permanent loss to the industry--especially in high cost areas like Flagstaff.
But logic tells us that like the Flagstaff park, the land a community is located on sometimes becomes too valuable to justify operation of a small MHC producing minimal revenues, especially since aging parks require greater maintenance and rehabilitation expenses. So closures are inevitable.
The normal process when a park is to be closed is to schedule a tenant meeting before publication of the plan. Representatives of the relocation fund, other parks interested in moving tenants into their communities, relocation contractors, and MHCA staff are all there to explain the process and what financial assistance is available--and there is quite a bit of it. Tenants are told how the process works, that they will have at least six months to move, what housing options are available, and who to contact at any time for more information or when disturbing rumors are heard.
When the population is largely immigrant as is the case in Flagstaff, bi-lingual personnel work with them to ensure they understand the process.
That process is still going to happen in this park, but the developer obviously will have to overcome a lot of unnecessary hostility resulting from the neighborhood meeting and the awful press treatment of the matter.
Parks have been closed continuously around the State since the relocation laws were written in 1987. I have assisted with many of them and they always work out in the end. I have never had to actually evict a tenant from a park being closed. Unfortunately after the meeting in Flagstaff where the developer was blindsided, the media got hold of the story and typically of "if it bleeds, it leads" journalism, reported the story under this headline: " Trailer park evictions loom in Flagstaff".
I doubt that anyone is going to really be evicted, and my guess is that in nine months these folks will be resettled in housing as good or better than where they now are. Flagstaff obviously has an affordable housing problem but it is not the obligation of the owner of Arrowhead Mobile Home Park to remedy that by not using his land to its fullest potential.
---
October 23, 2013
Single Family Home Squatters. This is a different situation from the typical MHC squatter who is allowed to move in by the owner of the mobile home. My partner Mark Zinman was interviewed for this Channel 5 story.
---
October 22, 2013
Century Link Problems. This company continues to refuse to service customer maintenance requestts in MHC's when underground work is required on its lines. Occasionally it will service those problems by laying new phone cable on the surface in the park creating safety hazards and terrible appearance problems in parks. They simply will not trench in most cases and tell both landlords and tenants it is the park's responsibility to do the trenching work.
They point to an irrelevant Arizona Corporation Commission regulation as backing them up and insist the law requires landlords to do this work. Of course that is wrong.
Trenching is expensive. But as long as Century Link wants to be in the phone business in MHC's, by and large it is their responsibility to do it. They have adequate easements in virtually all parks. But is is no longer economically feasible to incur that expense when the return in the form of consumer telephone revenues is so small. So they refuse.
Their usual response to customer service requests is to send an agreement to the park manager to sign under which the park assumes responsibility for trenching. Parks should not sign this because it is based on a false premise--that the Corporation Commission requires landlords to do it.
The real reason behind this may be found in an NY Times article about Verizon no longer willing to repair land lines damaged by the "Superstorm", Hurricans Sandy. It makes clear that declining demand and increasing expense are driving phone companies out of the traditional land line business. That is probably the real explanation behind Century Link's refusal to repair its underground systems in MHC's these last few years. Read the NY Times article here.
---
October 17, 2013
Lease Purchase Agreement. I gave a presentation at the Tucson Conference on this subject. It was set for a Friday afternoon and there was a competing presentation. I was speaking to a virtually empty room. My purpose was to dispel some of the inaccuracies and misleading impressions received by many attendees of a couple of presentations on this subject at the June Phoenix Conference.
The usual "lease purchase" agreement is when a tenant signs a lease of a park owned home that includes an "option" to buy the home for a pre-set nominal price (like $10) at the end of the lease term. The tenant pays money up front for the purchase of the option that is non-refundable. During the course of the lease the tenant pays rent on the combined home/lot with a portion being applied to the ultimate purchase of the home. Sometimes this will actually be explained in the lease.
Disguised Credit Transactions. "Lease purchase" agreements of the sort described above almost always constitute "disguised credit transactions". Under the federal Truth in Lending Act (TILA), if the tenant under a "lease purchase" agreement obtains title to the home from the landlord for either nothing or for a nominal price, the agreement constitutes a disguised credit transaction, not a true lease and purchase arrangement. There are serious penalties under federal and state laws, and civil liability as well for using "lease purchase" agreements to evade the requirements of those laws if they are determined to be disguised credit transactions.
Other Problems.
Arizona Dealer Licensing Laws. These state: "A lease or rental agreement by which the user acquired ownership of the unit with or without additional remuneration is considered a sale under this chapter." ARS §41-2142 (9). In effect, landlords engaging in the sort of lease purchase agreements described above are engaged in sales. They must be licensed and the monies received attributable to the purchase of the home must be handled in accord with trust and escrow requirements.
Title and Registration Laws. The MVD code says an ownership change occurs: "If a vehicle is the subject of an agreement for the conditional sale or lease with the right of purchase on performance of the conditions stated in the agreement and with an immediate right of possession vested in the conditional vendee or lessee, the conditional vendee or lessee." ARS § 28-101 (40). The code requires manufactured homes to be registered and titled in the name of the "owner".
Tax Implications. If the payments on the option contract are above fair market rent, the IRS may treat it as an installment sale, in which case it becomes a sale instead of a lease. This also applies for a large advance payment for the option.
Equitable Conversion. Tenants who default on a "lease purchase" agreement may defend an eviction action claiming to have an "equitable interest" in the home. In effect, this is a claim that the "lease purchase" is not a true landlord-tenant relationship. The court may re-characterize the transaction as an installment sale. This in turn would require the landlord repossess the home, not evict the tenant.
Tenant Bankruptcy Implications. A tenant in bankruptcy can make the same argument. Bankruptcy courts can declare these to be sales, not leases meaning the tenant is found to own the home. The debt owed to the landlord for the purchase of the home could be characterized as an unsecured debt and discharged.
Landlord Tenant Law. The rental of a dwelling is subject the Arizona Residential Landlord and Tenant Act. Under that, the landlord is responsible for maintaining the home. Most of that responsibility cannot be shifted to the tenant. ARS §33-1324.
SAFE Act. Implementing regulations were released a couple of years ago by the federal government and are being reworked and broadened now. Comments released with the current regulations included this passage: "… the fact that the seller holds title to the property until the contract has been paid in full is the practical equivalent of a lien for purposes of the SAFE Act and its purposes and is comparable to the status of a mortgage in a state that follows title theory under mortgage law." Engaging in transactions subject to the SAFE Act without complying with it exposes the violator to major government imposed financial penalties.
Dodd-Frank Act. A small part of this law deals with the federal Consumer Leasing Act (CLA) that applies to the leasing of personal property used primarily for family or household purchases. A manufactured home lease satisfies that criteria. The CLA and its implementing regulations (called Reg. M) exclude leases that do not have an option to purchase the property at the end of the lease term. So a simple lease or rental of a park owned home not involving a purchase option is not subject to this law. But if a lease involving an option to purchase that is not a disguised credit transaction subject to TILA is entered into, the CLA and Reg. M would apply.
For example, a lease with an option to buy the home at its fair market value when the option to purchase is exercised would probably not constitute a disguised credit transaction since the final price is the fair market value, not a nominal sum. So the CLA, not TILA would apply. But the requirements of both are similar. However if the price when the option is exercised is financed by the landlord and secured against the home, at that point the SAFE Act and TILA would need to be complied with.
Park Mortgage Documents. Many parks are refinancing their mortgage loans and others are subject to older loans. Newer versions of Fannie Mae financing documents have a restriction in them prohibiting the Borrower from buying, selling or financing homes.
---
October 11, 2013
MHCA Tuscon Conference. Melissa, Chris and I were at this event. It really had a good turnout. Here are some photos.
Melissa manning our table.
Neal Haney giving a presentation.
Edith Lasson manning her table.
Me at the end before leaving for Phoenix.
---
October 8, 2013
Tucson MHCA Conference--Last Chance. The MHCA Tucson Conference will be held at the Omni Tucson National Resort on October 10-11. I will be making several presentations there along with a number of other speakers. There will be a considerable number of seminars qualifying for mandatory Arizona MHC Manager training hours. To register contact MHCA at (480) 345-4202 or (800) 351-3350. Here is the agenda and registration materials. You can also register at the door. Be there at 7:30 on Thursday or Friday to do so.
---
October 6, 2013
Phony Assistive Animals. Phony assistive animals are a real problem. Tenants often sneak pets who violate rules into communities and after getting caught falsely claim they are handicap assistive animals and protected under fair housing laws.
Unfortunately there are many websites that will sell these people official looking dog vests, certificates and ID cards to make the pet look like an assistive animal.
Here is a link to an easy to read publication on this. If you are having this problem in your community print this out, read it and keep it on hand.
Immediate Evictions. I have seen a dramatic rise in the number of immediate evictions being filed. An Immediate is a very serious kind of eviction and should only be resorted to in the most serious of cases.
They are designed to be filed when a tenant commits a serious violation of the law, normally involving property crimes, drug offenses and acts of actual or threatened violence. And the landlord needs to be able to PROVE the offense. Hearsay, anonymous statements, speculation, and suspicion will not do. Witnesses must be prepared to testify in court that they actually saw or heard something rising to this level and when and where it happened.
Rude or boorish conduct will not suffice. And not being liked by neighbors will not be enough either.
It is really bad when a park files one of these and then loses the case. A bad tenant is empowered to act even worse and a court is going to be skeptical when the park files another one after losing the first one.
Landlords need to be patient until the tenant's conduct actually rises to the level necessary to support the immediate eviction. meanwhile 14/30 notices can be given for material violations and if they are not timely cured, evictions on those grounds can be filed.
---
October 4, 2013
E-Verify Suspended during Government "Shutdown". The Legal Arizona Workers Act, sometimes called the "Employer Sanctions Law" requires employers in Arizona to use the "E-Verify" system to verify the employment authorization of all new employees hired after December 31, 2007. But what happens when E-Verify is down? It looks like new hiring in Arizona may be unlawful if E-Verify checks cannot be run even though the reason is unavailability of the system. Maybe we will get some different guidance from the State in the next couple of days. Here is an article on this.
---
October 2, 2013
Twitter. We now have a Twitter account. Don't ask me why. I think Twitter is stupid.
---
September 28, 2013
Reasonable Accommodations for Animals. I just posted, on the Fair Housing Guidance page, a link to a seven page HUD Notice covering rules for dealing with requests for reasonable accommodations for "service animals" under the ADA and "assistance animals" under fair housing laws. The two kinds of animals are defined differently ("service animal" is a much narrower category than "assistance animal" but the rules are similar).
This goes to great lengths to say that animal requests cannot be rejected just because the animal is a certain breed if it otherwise qualifies. It does not mention the exception that if a community's liability insurance carrier prohibits certain breeds like pit bulls, and if replacement coverage allowing that breed is not available, the request can be declined as imposing an undue administrative or financial burden on the landlord. But in that event an "interactive process" needs to take place between landlord and resident to see if there is not some alternative (such as a different animal) that will work.
Here is the HUD Notice referred to.
---
September 27, 2013
New MHCA News Page. MHCA does not seem to be able to keep its web site up. For example the Tucson Conference schedule and registration materials are not posted. There are a lot of reasons for this and they have done their best to keep the site up.
Anyway I created the "MHCA News" page to provide up to date information that is not on the MHCA site. This page is not an official MHCA page and they are not responsible for any errors in it.
---
September 25, 2013
Tucson MHCA Conference. The MHCA Tucson Conference will be held at the Omni Tucson National Resort on October 9-10. I will be making several presentations there along with a number of other speakers. There will be a considerable number of seminars qualifying for mandatory Arizona MHC Manager training hours. To register contact MHCA at (480) 345-4202 or (800) 351-3350. Here is the agenda and registration materials.
---
September 21, 2013
Do It Yourself. I have been seeing more and more landlords trying to handle legal problems themselves in an attempt to save money on legal fees. This is often a stupid move and many lawyers are happy to see people make such boneheaded decisions because it so often guarantees much bigger legal fees down the road.
I am not one of those and it really pains me to see otherwise bright and capable people make such mistakes. But when I try to talk them out of it I know they are thinking I am just trying to generate business for myself. That is dumb and insulting but understandable.
Here are some areas this is happening in.
Fair Housing Complaints. When a complaint is received, a landlord will see that he can just write a letter and maybe agree to a conciliation meeting to make it go away. If he calls the investigator, he will be told this. No one will suggest he get legal counsel. Landlords already predisposed to saving legal expenses will figure that they can handle this themselves and save money. Its no big deal.
Fair housing complaints ARE big deals. The fact is that most are frivolous and will simply get dismissed if a legally adequate response is filed, conciliation is declined, and the investigation takes its normal course. But if a landlord files a legally inadequate response, makes damaging admissions out of ignorance, and says more than is necessary, he can dig himself into a hole he does not need to be in.
If the landlord agrees to conciliation/mediation of the complaint, he may be led to believe he did something wrong when in fact he did not. Many self represented landlords will in effect give away the store in a conciliation agreement just to make the case go away. But it really does not go away. Despite what investigation and mediation people may say, past settlements through conciliation agreements can be used to support future "pattern and practice" complaints.
I saw one landlord agree to expensive fair housing training for its staff and to giving the tenant a full year's free rent to get a case settled. The landlord had done absolutely nothing wrong but was so afraid of the process he gave over $5,000 in rent away just to make a groundless case go away. At the end of that year the tenant filed another groundless fair housing complaint figuring the landlord may be stupid enough to give him some more free rent. Fortunately the landlord wised up, came to us, and we got the second one dismissed.
If a landlord does violate fair housing laws and the investigation discovers what happened, the sanctions can be very severe--fines in the tens of thousands of dollars, injunctive relief, and terrible publicity.
In my view a landlord should NEVER represent himself in one of these.
Abandonments. These are complicated and it is possible to obtain a mobile home title from the MVD when there really is no legal basis for doing so. If the true owner comes back later and discovers that title was obtained without a legal basis, the landlord can be sued for major damages for, in effect, stealing the home.
There are many MVD third party contractors out there who will do the necessary paperwork to obtain a title when there is no legal basis for it. They are not lawyers and have no idea what constitutes a legal basis. They and many landlords just assume that if the MVD is willing to transfer a title, it must be legal. That is not correct. But the MVD contractors have one big selling point. It is cheaper to let them do it than to use a lawyer who knows the law and will establish a legal entitlement to the title before completing the process of getting it in the park's name.
Some landlords just try to do it themselves to save any expense. A few have learned the complicated process well enough to do it since they have so many abandonments. But even then, weird problems can come up that they do not know how to handle like statutory liens (restitution and child support liens to name a couple), probates, etc. Confronted with these problems, all too often the landlord just gives up and lets the home sit where it is without doing anything. As a result they are losing rent and the home is deteriorating causing unhappiness on the part of neighbors. Of course it is also uninsured.
El Cheapo Evictions. We charge a flat $150 for a MHP eviction in Maricopa and Pinal Counties. There are other lawyers who will do them for a little less. But those other lawyers do not have our level of experience in this complex field. And I have yet to see one who can advise the client what to do after the tenant moves out and leaves the home behind.
Our Fees. I have been in this business for 36 years in Arizona and have been a lawyer longer than that. My hourly rate and that of every other lawyer in our firm are extremely low compared with just about anyone else. We have tried to automate everything we do to minimize expense and our fees. But we do need to meet a payroll, pay our expenses, and take something home each month so we can't work for free.
To be honest we are not unhappy that such price sensitive landlords choose to do things themselves since they would probably gripe about our charges if they used us. And ultimately many of them will be beating a path to the door of some lawyer (often us) to fix the messes they create and that means major legal fees even at our low rates.
But I still feel bad when I see them engage in such self destructive behavior in a short sighted effort to save money. I could save money by doing my own dental work but so far have resisted the temptation.
---
September 20, 2013.
Fall 2013 WZ & P Newsletter. Our newest firm newsletter is out. This one targets apartment managers and leasing personnel and park managers may not receive it but it can be read here.
---
September 14, 2013
Criminal Backgrouunds. The "Ban the Box" movement is gaining strength nationally. This is a movement designed to prohibit the use of criminal backgrounds against applicants for a variety of things including employment and housing. Essentially it is an effort to create anti discrimination protections for convicted criminals.
The California Assembly just passed a bill prohibiting California State agencies from asking about criminal backgrounds on initial applications for employment. The intent is to allow applicants with criminal backgrounds to get past the first screening process and avoid having applications rejected out of hand because they "checked the box" saying they had been convicted of a crime in the past. The Bill allows later criminal background checks but at least lets applicants with criminal backgrounds get their feet in the door.
This is only a small part of a major move to create civil rights for criminals. Fair housing advocates have been saying for years that because a disproportionately large number of criminals are minorities or mentally disabled people, under the disparate impact test, use of criminal background checks is already discriminatory. Right now that view does not control but it is gaining followers.
Landlords would be well advised to be specific in what sort of criminal background is disqualifying. Only convictions (not arrests) should be considered. And the age and nature of the conviction should be considered. Convictions for drug possession and use should be disregarded if there is no evidence of current drug problems since use of such convictions are treated discriminatoru since past drug use is defined as a handicap. Convictions of other drug offenses such as manufacture and sale are not protected.
Landlords should have a clear written policy on criminal background criteria. And they must be sure to comply with FCRA (see below).
Compliance With FCRA. Most landlords rely on consumer reporting agencies to provide background information. The Fair Credit Reporting Act (FCRA) is a federal law that sets national standards for the reporting of credit history by a "consumer reporting agency." The FCRA prevents the disclosure of most negative history that is older than seven years. However, the FCRA was amended to allow for any criminal history, regardless of age, to be disclosed.
"Consumer Reports" as used in the law includes criminal background reports.
The Federal Trade Commission (FTC) enforces the FCRA. Its website states as follows:
Before You Get a Consumer Report
You must:
· Tell the applicant or employee that you might use information in their consumer report for decisions related to their employment. This notice must be in writing and in a stand-alone format. The notice cannot be in an employment application. You can include some minor additional information in the notice, like a brief description of the nature of consumer reports, but only if it does not confuse or detract from the notice.
· Get written permission from the applicant or employee. This can be part of the document you use to notify the person that you will get a consumer report. If you want the authorization to allow you to get consumer reports throughout the person's employment, make sure you say so clearly and conspicuously.
· Certify compliance to the company from which you are getting the applicant or employee's information. You must certify that you:
o notified the applicant or employee and got their permission to get a consumer report;
o complied with all of the FCRA requirements; and
o will not discriminate against the applicant or employee or otherwise misuse the information, as provided by any applicable federal or state equal opportunity laws or regulations.
Although this speaks about employment it applies to all uses of these reports including screening for housing.
Crime Free Programs. Some Police Departments are telling MHC landlords that to be eligible to become official Crime Free Communities, they must run criminal background checks on all residents and some require them to be periodically updated. While such a requirement can be made to work in apartments where tenants can be non-renewed without cause on 30 days notice if they refuse permission to pull a criminal background report, that is not possible in MHC's.
There is no ability of a landlord to non-renew without good cause with a MH space tenant. Good cause is defined in the MHP LTA and a tenant's refusal to approve a criminal background check is not good cause. And even if the check could be run and showed a conviction after the tenancy began for a crime not committed in the park, there is still no basis to evict the tenant under the MHP LTA.
---
September 10, 2013
Obamacare Notification Requirements. Starting October 1, 2013 any business with at least one employee and $500,000 in annual revenue must notify all employees by letter about the Affordable Care Act's health-care exchanges, or face up to a $100-per-day fine. The requirement applies to any business regulated under the Fair Labor Standards Act, regardless of size. Thereafter, letters are to be distributed to any new hires within 14 days of their starting date, according to the Department of Labor.
Earlier this summer, the employer mandate, which states that every business with at least 50 or more full-time employees must offer workers acceptable coverage or face a $2,000 penalty per-worker, per-year, was pushed back until 2015. But the October 1 employee-notification deadline stands.
You can get templates for making these notifications here.
---
September 6, 2013
Parks Acting as Unlicensed MH Dealers. Anyone selling two or more mobile/manufactured homes per year is by definition a Dealer. Anyone acting as a Dealer is required by Arizona law to be licensed by the State Department of Fire, Building and Life Safety. There seems to be a number of parks selling homes without Dealer licenses.
While the Department has a small staff, violations of this law can be brought to its attention by disgruntled tenants and hostile tenant associations. All it takes is a complaint to the Department and it will follow up to see if there is unlicensed Dealer activity.
The Department can check records furnished by home buyers and can drive through the park to see if there are for sale signs posted with the park's phone number. Some parks advertise on Craigs List and the Department can review its listings to see who is selling multiple homes.
If the Department learns that a park is engaged in unlicensed sales activity it will issue a Cease and Desist Order. This directs all such activity to immediately stop. If the activity continues the Department can take legal action against the park and a whole lot of terrible sanctions can be imposed against the park.
There is a simple solution to this. Either list homes with licensed dealers and pay them a commission to handle the listings, sales and escrow transactions, or apply for and obtain a Dealer license for the park. The most common form of park dealer license is a D-8 that enables it to sell its own inventory and also to list tenant homes for sale. An exam is necessary by the person who will act as Qualifying party, a bond must be posted and a trust and escrow accoutn must be opened. The Dealer records are subject to periodic audits by the Department.
Check here for licensing information. You can also call the Department at this number: (602) 364-1003.
Dodd-Frank Developments. The Consumer Financial Protection Bureau ("CFPB") has announced that it is considering amending its Final Rule to exempt from certain new standards for "high risk/cost" loans, transactions secured by manufactured homes not legally affixed to land involving $25,000 or less.
The Final Rule which is effective January 18, 2014, in dealing with mortgages with an annual percentage rate that exceed the average prime offer rate by a specified percentage ("high risk/cost"), requires lenders to: (1) comply with new appraisal standards; (2) notify borrowers about the use of the appraisal; and (3) provide borrowers with a copy of the appraisal used in obtaining the loan.
If the CFPB adopts the proposed amendment, these new appraisal standards and notification requirements would not apply to new loans secured by a manufactured home, or to certain other refinancing and transactions of $25,000 or less.
While that is a good result, of perhaps greater importance is that the comments of the CFPB show that its staff is beginning to realize the unique characteristics of manufactured home chattel lending and the bad effects its rules could have on affordable housing in this country if it inadvertently cuts off access to small chattel loans for personal residences.
---
August 31, 2013
Park Rental Documentation. Since our last firm newsletter and my recent posts about the need for parks to update rental forms, we have been doing a lot of that. I am really amazed at how horribly out of date many well managed parks' forms are. Things like jury trial waivers, attorney fee provisions, cleanup after removal of homes, first refusal rights, and innumerable other important provisions are either badly our of date or missing altogether.
These things can really come back to haunt you if a case involving one of these forms gets to court, and evictions, for example, always involve the rental agreement.
One thing that really surprised me is how many parks don't even have statements of policy, a requirement of the law since 1987!
It costs from $300 to $500 for us to update park forms, depending on how many there are (some parks have forms for park owned home rentals and RV space rentals and that means more work for us). it is money well spent to be sure your MHC forms are up to date.
Fair Housing. Mark Zinman and I conducted a three hour fair housing training class for all of the management and maintenance personnel of a major area landlord last week. Most of the class focused on issues related to disabilities and the need to make reasonable accommodations to landlord practices and policies to accommodate the needs of disabled residents.
It is a complex subject but is fairly well addressed in some of the articles posted on my two articles pages in the index on the left margin (for example here), and in the HUD/Department of Justice Joint Statement on Reasonable Accommodations linked on the Fair Housing Guidance page also listed at the left margin.
Tenant Screening. Here is a link to a good article on the need for effective tenant screening.
---
August 23, 2013
Pending Eviction. There is an eviction pending against the tenant of this home which mysteriously caught fire after the eviction was filed. I am sure many of you are more than familiar with this circumstance but this is a pretty good photo of the fire.
Bankruptcy. Years ago I had a thriving bankruptcy practice. Then the laws changed, the Courts started requiring electronic filing of all papers, and my mobile home parks business took off. So I got out of the bankruptcy business. Since then the bankruptcy laws have changed and have become far more com-plex than before. It is a highly specialized field.
Our firm refers bankruptcy cases to Dave Knapper who is excellent and, equally important, fast. His office is in Phoenix and he can be reached at 602-252-0809. Here is a link to an article we recently posted on our firm's website by Dave.
---
August 17, 2013
Summer Doldrums. Things are really quiet as people finish off their summer vacations. But both evictions and abandonments seem to be up despite reports that the economy is recovering.
Abandonments are largely unrelated to the economy these days and more related to the aging of homes and the people who live in them. But evictions are related to the economy. Whatever recovery there is locally does not seem to have reached the population that lives in MHC's.
Website Traffic. I have a tracker on this site. It does not tell me who is looking at it so you are anonymous when visiting here. But it does tell me where you are from and if you are with a big organization or government agency. If you came here by way of a Google search I can see what you were searching for. This is helpful to me. If I see a lot of interest in a particular subject I will write a Blog post or article on it to satisfy the need for information.
Government traffic is interesting. In the last three days the site has been visited by folks from the governments of the states of Wisconsin, Arizona, Washington, the Canadian province of Saskatchewan, and Maricopa County.
I remember a few months ago that I was getting a lot of hits from the U.S. Department of Homeland Security. They were searching for information on Park Models and made many visits over a period of several weeks. In the last few days I have been reading that they installed a great many Park Models in Ajo to house Border Patrol Officers, though I also read they paid a lot of money for those Park Models.
Other law firms get on here frequently. It is not uncommon to get calls from firms on matters after I have seen that they have visited here.
Hits from foreign countries are also interesting. The main subject of interest is Park Models and I get visits from European countries as well as from Canada, India and occasionally China looking for information on them.
The most interesting visitor is someone in Paris who visits about once a week. I have no idea what his or her interests are but I am really intrigued. What possible interest could this site have to a Parisian? But the mystery of it is what really holds my interest.
Again, the tracker protects the anonymity of visitors and I have no interest in individual identities. My interest is in seeing what subjects visitors are curious about if they came by way of a search engine so I can try and keep the site relevant.
To all of you--thanks for visiting.
---
August 10, 2013
Updated Park Documentation. Many parks have rules and regulations that are obsolete or contain provisions that violate various laws. Laws change and rules need to keep pace.
We also find that many parks are using rental agreement forms that are either badly drafted or have become obsolete. Some of these are sad in a way since they are long, complicated, and probably cost a lot of money to have prepared. Often this large expense was incurred with an attorney who really did not know much about MHC landlord tenant law and spent a lot of time preparing a defective rental agreement.
We recently spoke with a park that spent $7,000.00 to have rental documentation prepared by a law firm. The documents were terrible and really need to be re-drafted but the landlord is reluctant to do so since it has so much invested in the defective product it is currently using.
Our charge for preparing a full set of rental documentation (rules, statements of policy and rental agreements for space and park owned home rentals) is usually a few hundred dollars. Given how reasonable our charges are, it is sad to see all the defective and obsolete documentation being used in this industry.
Abandonments. These continue to come in to our office in large numbers. More and more homes are being abandoned by the families of deceased tenants. There is great confusion on the part of family members when a loved one dies in a MHC. Once the family learns that the home (which is often quite old and in bad shape) has little value and that the family needs to pay rent while it tries to sell the home, they usually just walk away from it and the abandonment takes place.
Abandonments where the homeowner has died present other problems. Usually the family has gone through the contents taking things of value but leaving the rest of the deceased tenant's things. This triggers the need for a second abandonment procedure to dispose of the contents once the home has been retitled as the result of a landlord lien sale.
Disputes among family members over the home and its contents also occasionally take place. Park managers should avoid being dragged into these. Until the home's title is transferred as the result of a landlord lien sale, the park has no right to go into the home or allow anyone else to do so. If family members show up and have keys, the park should not intervene, though if the park suspects the person going in does not have the legal right to, a call to the police may be a good idea.
Once title has been transferred, if the park obtains title and there are contents in the home, a personal property abandonment process should be initiated that will lead to a second sale of the contents. If family members want access to get items owned by the decedent, and they can prove who they are, make a copy of their photo ID and allow them access, but try to note what they are taking.
If someone shows up with a proper affidavit of heirship, he is entitled to take possession of the tenant's goods.
Our firm of course handles mobile home abandonment cases--over 500 per year state wide. We also handle personal property abandonment cases whiuch are necessary about a third of the time a landlord lien sale is concluded since these homes so often contain the former tenant's belongings.
---
August 6, 2013
WZP Summer Newsletter. We just published this and it is entirely devoted to MHC's. If you did not get one by e-mail you can see it here.
---
August 3, 2013
New Articles Posted. I just posted four new articles on the MHC Articles 2012-2013 page.
Coming into the Digital Age. MHC's seem to be pretty backwards, especially compared to the apartment industry, when it comes to making use of current digital technology. Part of it may be due to the demographics we appeal to. But inevitably MHC's are going to need to become more technologically sophisticated.
Here is a good article about using technology in the rental application process.
Judges Training. I conducted a Maricopa County Justice of the Peace seminar in MHP law last Thursday. About two-thirds of the County's JP's were there and seemed very interested in the subject. They were especially interested in what happens to homes after evictions and enforcement of writs of restitution. I went into great detail about what happens in cases of abandonment and the huge problems parks have in dealing with abandoned homes.
My point was that parks will do almost everything they can to avoid evicting tenants and having to deal with abandoned homes or vacant spaces. I think I made my point, and my input was well received.
Pit Bulls as Assistive Animals. We have recently had a spike in the number of tenants claiming the need for a "therapy" or "emotional support" dog and requesting a reasonable accommodation to the landlord's pet restrictions to allow them to have the animal.
All too often the animal is a pit bull and there is real doubt that the need for such an animal really exists. Too many people use these laws to get their house pets allowed to live with them.
If a resident presents medical evidence he is disabled (including emotional and psychological disorders) and that there is a need for such an animal to help him cope with it, a landlord is normally required to agree to the pet restriction waiver.

But if the animal is a dangerous breed and the landlord can prove his liability insurance will not permit the animal and that there is no replacement insurance available that would permit that breed of dog, the landlord can still reject the request for that particular animal.
Here is an explanation of what Fair Housing laws require. This does not talk about what happens if the animal is a prohibited dangerous breed, however.
Here is a link to a HUD Memorandum on Dangerous Breeds as Assistive Animals in Residential Communities.
---
July 27, 2013
Stagecoach Trails (MHC Non Conforming Use) Case. The importance of this case can not be overstated. The Benson News-Sun described it this way:
After reviewing the merits of the case, the appellate court decided that Stagecoach Trails Mobile Home Park in its entirety is considered "nonconforming" under city codes, thereby defeating the City of Benson's argument that each individual space is a separate, nonconforming use.
The reasoning of this precedent setting case should help parks around the state losing their grandfathered rights when individual spaces have homes exchanged and cities are forcing them to comply with new setback requirements.
While the park deserves a lot of respect for seeing the fight through at a huge expense, I am really proud of MHCA getting into it and having our firm file a brief that obviously contributed to the final decision. It is rare to see an amicus brief cited in an opinion as justification for the Court's decision.
RV Parks Unbundling Utilities. I think I am seeing a trend for RV park operators to begin unbundling water, sewer, trash, and sometimes electricity and start separately charging tenants for them. Utility charge restrictions in the Long Term RV Rental Space Act are more complex than in the MHP law.
First they apply only to long term (over 180 days under a rental agreement) tenancies and not to short term RV space rentals. Second, while the single family residential rate is the ceiling for trash and sewer charges, parks can either pro rate their actual costs under a complex formula, or bill up to the single family residential rate for metered utilities including water and electricity.
This makes unbundling a complicated matter that must be well thought out and informed. Under the RV Act, unbundling requires a 60 day notice and separate charges cannot kick in until a tenant's existing rental agreement renews.
We are available to assist RV park operators in planning for unbundling utilities.
Park Closures. A number of older parks in hot real estate markets are facing closure as developers try to buy up underperforming land and develop it into other uses, usually higher density residential use. This happens all the time in our boom and bust economy in Arizona. Although its always sad to see an old time park close, these parks are usually at the end of their useful lives as manufactured home communities.
Our focus and that of the MHCA and the Fire, Building and Life Safety Department which administers the Relocation Fund, is to make the process as easy and understandable as possible for tenants facing this huge disruption in their lives. We have developed a program involving constant communication with tenants to make relocation possibilities and benefits as clear as we can, and to ensure that by giving the right notices at the right times and providing clear, effective communication, the park is vacant and ready for redevelopment on schedule.
This is a complex process involving not only a working knowledge of the Relocation fund and change in use procedures. but knowledge in the area of legally disposing of the many abandoned homes the developer is going to be left with at the end of the process.
---
July 20, 2013
MHC Non Conforming Uses. A case has been pending for a couple of years involving an attempt by the City of Benson to enforce new setback requirements in its zoning ordinance against an older MHC where the homes on the spaces did not conform to the new requirements. The issue was whether the space needed to be brought into conformity when an old home that was "grandfathered in" was replaced. The City argued that only the older home and the individual space was grandfathered in. The park argued that the entire park was grandfathered in and new homes replacing older ones continued to be grandfathered in.
Technically these are called "non conforming uses".
The park won the case at the trial court but the Court of Appeals reversed and sent it back for more hearings. The Supreme Court reversed the Court of Appeals and directed it to decide whether the entire park or just individual spaces were entitled to the non conforming use.
This is an important issue in the industry and MHCA had me file an amicus brief with the Court of Appeals. Yesterday the Court issued its opinion ruling in favor of the park and MHCA. It even referred to our brief in its opinion, stating at page 8:
We agree with Stagecoach that the protected use is the mobile-home park rather than the individual spaces. Inherent in the statutory definition of a mobile-home park is its character as a parcel of land containing multiple mobile-home spaces for rent. See A.R.S. § 33-1409(15), (16). And, as the amicus curiae, Manufactured Housing Communities of Arizona, points out in its brief, statutes governing changes of use in the mobile-home context treat the fundamental "use" as the entire park rather than the individual spaces. See § 33-1409(5) ("'Change in use' means either . . . [a] change in the use of land from the rental of mobile home spaces in a mobile home park to some other use[, or t]he redevelopment of the mobile home park."); see also A.R.S. §§ 33-1476(H) (park owner intending to change use of portion of park must notify all tenants in park); 33-1476.01(A) (same). These statutes demonstrate the legislature's intent that when mobile-home spaces are part of a mobile-home park, rather than qualified individual "uses," the park should be treated as a unified use.
This is a very important decision for this industry and especially for older parks since it will give some relief against municipalities trying to enforce enhanced zoning requirements that have the effect of rendering spaces un-rentable.
Read the full Opinion here.
Sedona Training. I conducted an MHCA manager training class in Sedona yesterday. We had a good turnout and an engaged audience. We also had one uninvited guest. Here are a couple of pictures.
---
July 18, 2013
AAMHO Problems
No Solicitation Rules in Parks. In an ALJ case involving tenants going door to door soliciting other residents to come to an AAMHO organizational meeting, the park issued warning notices that they were violating its no solicitation rule. They claimed some sort of exemption from the rule since they were doing AAMHO's business.
AAMHO is simply a private association no different from any other. However many of its leaders think they are special.
Anyway these tenants filed an ALJ complaint falsely claiming they had been threatened with eviction for their activities and seeking some sort of ruling that as tenant association organizers they were somehow exempt from the park's no soliciting rule. An AAMHO officer represented them at the hearing and then, when the matter was taken under advisement for submission of written briefs, AAMHO hired a lawyer. At the end of the day the park prevailed and the ALJ even ordered the tenants to reimburse the park its attorneys' fees.
AAMHO has written about this case on its website. Read their article here. They have spent $5,700.00 they can ill afford on this case and expect to spend a lot more. This gives you an idea of how important it is for them to acquire some sort of exemption from a park's normal rules of conduct. Read the ALJ decision here.
Harassment Injunctions. The law allows people believing they have been harassed by others to get court injunctions preventing the other person from having contact with the Plaintiff. The Defendant can get a hearing after being served with the injunction. The problem is that if he violates it before it is dissolved he can be arrested. These things can be a horrible thing to the Defendant.
Recently I have seen a spike in injunctions being issued against park managers in favor of tenants. If the park manager has really been abusing his authority then he probably deserves the injunction. But I have seen all too many cases where the manager was just doing his job and the tenant was acting out of spite and lying to get the injunction.
In a recent case, an AAMHO officer told the park supervisor she would support the manager in getting an injunction dissolved. The supervisor foolishly believed her and took her to the hearing. When she took the stand she reversed her position and told some truly outlandish stories about bad conduct by the manager. The Court continued but modified the injuhction.
This is a really destructive development in the already strained AAMHO/Park Operator relationship. I think the upshot of this story is that a park should never accept assistance offered by an AAMHO representative unless it is absolutely convinced of that person's good faith.
---
July 13, 2013
Last Manager Training Class of 2013. I will be doing an MHC manager training class in Sedona next Friday. It is the last manager training class I will be conducting in 2013. My next one after that probably will not be until January 2014. For information and registration go to http://azmhca.com/education-events.html or call (480) 345-4202 or (800) 351-3350
Real Estate Market Is Improving. There is a lot of new action in the Arizona, especially Phoenix area real estate market. That certainly affects MHC's. A number of new residential construction projects are underway. These include resumed single family home building in older subdivisions where it had been suspended after the 2008 crash. New apartment buildings are under construction in a vartiety of locations, and many others are on the drawing boards or going through municipal development approval porcesses.
But to my knowledge there are no new MHC's planned or under development. Ours is the one industry where new construction and growth is non existent. Ours seems to be an industry where existing operators are largely content to simply milk out the cash flow from existing communities without rehabilitating them or building replacements. I am really bewildered by this since there is so much new technology and exiciting new MH product on the market.
But owners seem reluctant to invest in new MHC development and I suppose part of the reason is the hostility of local government to MHC's in general. This is an affordable housing niche that is largely being ignored.
Refinancing. I have written earlier this year about the number of ten year MHC loans coming due in the next couple of years. With interest rates at historic lows recently this seemed to be a good opportunity to replace those loans with new lower interest rate financing. Of course timing is important since refinancing too early would trigger pre payment penalties.
Unfortunately interest rates are beginning to creep back up. If you have a park in need of refinancing, now would be a good time to look into it since rates are not going to get any lower.
Park Closures. When the real estate market heats up, older parks in centrally located areas become candidates for acquisition by developers wanting to close them and build something else on the land. Every time the real estate market starts to boom again, owners of these parks may start hearing from developers.
Closing parks to enable redevelopment of the land is a tricky and complex business. It takes three quarters of a year to get it done and tenants undergo hardships as their lives are disrupted and they are displaced. The Relocation Fund mitigates some of the expense to tenants of dealing with this but the process is still enormously difficult.
Due to the long lead times in getting the parks closed, developers will often ask current owners to get the process started by sending out change in use notices before escrow on the sale of the property closes. While this can be done, it is very dangerous for the current owner because he is essentially taking the first step in closing his business with no absolute assurance the sale to the developer will actually close. If the deal fails to close the owner is left with a park where tenants have started to vacate and word is out that it is going out of business.
The owner in effect would have seriously damaged his business and have nothing to show for it.
We assist sellers and buyers of parks with change in use park closures. Parks facing this would be well advised to use someone who knows this area to assist them in understanding the process and helping with the procedures.
Rejuvenating the Industry. Closure of old run down MHC's in the long run is probably a good thing. But what is missing and what is needed to keep a vibrant MHC industry in this state is the development of new affordable MHC's to replace the ones being closed. MHC's remain a form of affordable home ownership for younger families but the selection of communities continues to shrink. Seniors' communities seem to be doing okay. There has been some new development of age 55+ communities in recent years and there was quite a bit in the 1990's which is still in good shape.
But it is a different story for family parks.
---
July 5, 2013
Lease-Option Arrangements. At the MHCA Conference last month, the biggest criticism was the conflicting messages that many attendees say were sent out on the subject of "lease-options". This has been a controversial area since under the SAFE Act and many other laws, most of these arrangements are really considered disguised sales and financing transactions are are still covered by those laws despite masquerading as leases and not sales.
In the past typical arrangement of this sort, the option payment (the lump sum paid at the start) was similar to a down payment. The monthly rent was motre than the actual rental value of the home and the excess was credited against the purchase price at the end. This was akin to making monthly payments on a loan. And the option price (the amount paid at the end of the lease when the option is exercised and the home is purchased) is akin to a balloon payment on a loan.
On the theory that if it walks like a duck and quacks like a duck then it must be a duck, these arrangements are seen for what they really are--disguised credit transactions subject to the SAFE Act and the other laws applicable to secured credit transactions.
A lease-option transaction is less likely to be considered an installment sale if it has the following characteristics:
1. The landlord owns the home until tenant exercises the option to buy it. This is the case in all of these arrangements.
2. The option payment made at the beginning to acquire the future right to purchase the home for the option must be a significant portion of the value of the home's value. A nominal sum like a Dollar will not suffice. Some of these arrangements have this feature but some do not.
3. The lease payments should not substantially exceed the fair rental value of the home. Someone renting a home under a lease with option should be paying no more in monthly rent than someone in a similar home under a straight rental. This is usually not the case and that is a clear signal that this is a disguised installment sale of the home.
4. No portion of the monthly rental payments can apply toward purchase price. Again the excess is often applied to reduce the final price. When that is done, it is another clear signal that this is a disguised credit transaction.
5. The option price paid to buy the home when the option is exercised should be around its fair market value at that time. If it is a nominal amount, that is another strong signal that this is a disguised credit transaction.
6. The can be no side deals". This not only could indicate a disguised credit transaction but indicate a fraudulent intent as well.
These transactions not only create problems under the SAFE Act and other laws regulating financial transactions, but also under title, registration and dealer licensing laws. All of them consider disguised credit transactions to be sales requiring transfer of titles to buyers and treat them as sales for dealer licensing purposes.
An often overlooked problem with these transactions is how they are treated for tax purposes. The consequences to landlord versus seller, and tenant versus buyer are significant.
Note that if the price paid at the end of the lease is financed and the home is posted as security (collateral) you are back to square one since that is clearly a secured credit transaction.
---
July 4, 2013
Happy Independence Day. The Declaration of Independence was signed July 4, 1776. The signers declared the thirteen colonies to be free from the tyrranical rule of Great Britain.
Thomas Jefferson was the principal drafter of the Declaration and spent the remaining 50 years of his life trying to ensure our freedom not only from outside governments but from evolving our own domestic form of tyrranical government. There are literally hundreds of quotations around from his writings on this point. One of my favorites is this:
When the people fear the government, there is tyranny. When the government fears the people, there is liberty.
Another is this:
A government big enough to give you everything you want is strong enough to take everything you have.
Alexis de Tocqueville was a great observer of America in the mid 19th century and acquired a great understanding into both where we were as a nation and where we were heading. One of his more insightful observations was this:
The American Republic will endure until the day Congress discovers that it can bribe the public with the public's money.
I wonder if we have gotten to the point where our vast government entitlements and tax system coupled with our addiction to deficit spending and expanding national debt have made us so dependent on government, and government so overwhelmingly powerful that we are in the process of losing the independence we sought in 1776.
---
July 3, 2013
Sedona Training Class--July 19, 2013. My next manager training class is set for Friday, July 19 in Sedona. That is the last one I will be doing in 2013. If you are a manager in need of training (required every two years), you should register for this class. New managers must have six hours of training within six months after being hired. This class is excellent for new managers. Contact MHCA to register for this class. Call them at (480) 345-4202 or (800) 351-3350.
New Disability Identified. Michigan-based plastic surgeon Dr. Anthony Youn has identified a new condition that may qualify as a disability. "Bitchy Resting Face is a definite phenomenon that plastic surgeons like myself have described, just never with that term. Basically many of us have features that we inherit and/or develop with age that can make us look unpleasant, grumpy, or even, yes, bitchy." Youn says many plastic surgeons perform what he calls "expression surgeries," procedures meant to improve resting facial expressions. Read more about Bitchy Resting Face here. Or see the Public Service Announcement on You Tube.
So if you have mean looking tenants in your rental properties, be aware they may be disabled and need a reasonable accommodation from you.
---
July 1, 2013
Rental Documentation Review. We have been busy lately reviewing park rental agreement forms and rules to get them updated. Some legislative changes should be reflected in these documents but more importantly, changes in the industry require it. Here are some of the things we look for these days.
Age Restrictions. Some age 55 parks are reducing the secondary age restriction in an effort to expand the market for spaces. Some are making more use of the 20% in an effort to fill vacancies. Both of these things are tricky and incorrectly done could jeopardize the age 55 status of the park.
First Refusal Rights. More parks are adding these in an effort to keep poachers from pulling homes out.
Condition of Vacant Spaces. With more homes being removed some parks are reconsidering the condition the spaces must be left in. Many are requiring all concrete be removed. A fringe benefit is that this makes it much more expensive for poachers to remove homes and may discourage the practice.
Subleasing. Parks are supposed to declare their policies about subleasing. Tenants are starting to demand the right to sublease when the park has not clearly declared its policy.
Attorney fees. Parks with provisions authorizing an award of attorney fees in ALJ cases may now be able to recover thewm when these things are dismissed as they usually are.
Use of Clubhouse. A new law requires parks to clarify when the clubhouse can be used for tenant association meetings and also requires them to permit association meeting announcements to be made in the park newsletter. The rules should address this.
Park Owned Home Leases. There are new laws allowing parks more latitude in dealing with contents found when homes are vacated. Another law lets a park require tenants to designate a person authorized to take control of the contents.
When we review a park's documentation we keep an eye out for errors and improvements that should be made. It is a rare case where we do not find a lot of such areas. Many parks have allowed their documents to become obsolete. Parks should have them reviewed and updated every couple of years.
---
June 22, 2013
MHCA Tucson Conference. The 2013 Fall Conference will be held October 10 - 11 at the Omni Tucson National Resort. If you want to sign up contact MHCA at 1 (800) 351-3350 or (480) 351-3350. I will publish details of what the presentations will include later but I think it is safe to say they will include Melissa's seminar on Hoarders that was so popular last week, and another You Be The Judge.
MHCA Training. My next manager training class is July 19 in Sedona. This is also the last class I will be conducting in 2013. I will not be doing another one until January 2014. If you are or have just hired a new manager, that person must receive training within six months of first hire. My class is good for new managers since I really concentrate on the basics of the law. Renewal training is required every two years. If you want to sign up contact MHCA at 1 (800) 351-3350 or (480) 351-3350.
Fair Housing Guidance Materials. Nothing is more complex than the way fair housing laws deal with handicap discrimination. There are unique requirements for making exceptions to rules and allowing changes to the physical structures of residential communities to accommodate the needs of disabled residents. There are also special requirements for the design and construction of residential communities built after 1991. HUD and the Department of Justice have published Joint Statements explaining these requirements. I have created links on the brand new page entitled Fair Housing Guidance at the left.
Miscellaneous Legislative Changes. While not much was done this last session directly affecting MHC's, a few changes occurred indirectly affection us.
HB2120. This authorizes vehicle (including MH) lien filings to be made with thrid party contractors in addition to MVD offices. The unchanged portion of the statute recognizes landlord liens ("liens dependent on possession")
HB2240. This increased the small claims court limit for lawsuits from $2,500 to $3,500.
HB2389. This amends the Residential LTA (that applies to park owned home rentals) by adding a new section 33-1418.01 to allow law enforcdement officers protected under Injunctions Against Harassment to terminate leases in the same way as victims of domestic violence can under section 33-1318..
Required Posters in Park Offices. Denise Blommel is an attorney specializing in employment law who works with the MHCA. At last week's Conference she made a presentation on postings required by various federal and state laws related to employmnet in the community office. Here is a summary she prepared of what is required. See what applies to you and be sure you have it posted.
---
June 21, 2013
Bar Convention Panel. On Wednesday June 19, I participated in a panel at the state Bar of Arizona Convention. This program covered topics relevant to building and remodeling public and private buildings, landlord/tenant issues regarding disability access, and ways to avoid legal action regarding access for persons with disability. This seminar was designed for real estate attorneys, landlord/tenant attorneys and attorneys dealing with persons with disabilities.
This was my first Bar convention and likely my last. But I will always go on the road to speak about issues of importance to this industry no matter what the forum.
2013 Legislative Session. The legislature has adjourned. The only Bill directly affecting the MHC industry was HB2335. This amends both the MHP LTA and the Long Term RV Rental Space Act to require landlords to allow tenant meetings in community facilities during normal business hours when the facility is not otherwise in use, to allow tenant associations to post notices of meetings on the bulletin board, and to publish notices of them in park newsletters.
This was watered down from the original AAMHO drafted bill that sought legal backing for door to door solicitations by tenant associations.
---
June 20, 2013
Proper Test for Fair Housing Violations. I have written on this many times. If a facially neutral rule has a greater though unintended effect on minorities than others, does it violate Fair Housing Laws? Or does it need to be targeted at protected classes to violate those laws?
Many civil rights laws are tailored to make it the former. If a policy has what is called a "disparate impact" on minorities, it violates the law. However my belief for over 20 years has been that Fair Housing Laws are violated only if they result in disparate treatment of protected classes--that is, they target minorities.
All of the federal appeals courts have said disparate impact, not disparate treatment is the proper test. But the issue has never been decided by the Supreme Court. The question has been before the Court several times but the federal government has always ensured that the issue was withdrawn before it could be decided. Recently HUD wrote a regulation adopting the disparate impact test for Fair Housing violations to standardize how it is applied nationally. I think that was an effort to strengthen it should the Supreme Court finally review the issue.
On June 17, 2013, the Supreme Court accepted a case to determine whether a disparate impact test may be applied to Fair Housing complaints. When the Supreme Court does this it means that they will hear arguments and potentially decide the issue. In the case before the Supreme Court, Township v. Mount Holly Gardens, the issue is whether a New Jersey town's plan to redevelop lower income housing violated the Fair Housing Act because it would reduce affordability for minorities.
The argument is that while the redevelopment policy is neutral, it unintentionally discriminates against minorities who will not be able to afford the new housing development. Hopefully the Supreme Court will render an opinion in this case and settle the dispute. It will take months, if not a year, before a ruling comes out.
It takes the vote of four of the nine justices to grant review of a case like this, indicating to me that there is substantial sentiment on the Court that disparate impact is not the correct test. If that is the decision, the effect on Fair Housing Law enforcement will be dramatic.
---
June 19, 2013
Leases with Purchase Options Under SAFE Act and Other New Federal Laws. At the MHCA Conference last week, one of the speakers apparently recommended conventional leases with options as a way around the new federal laws. In my presentations and in Doug Nelson's, we emphasized how dangerous these are and how they could be construed as financing arrangements and, worse yet, deceptive credit transactions.
I have gotten a lot of complaints about this--like it is my fault. I do not run this event--I just speak at it. Neither I nor MHCA controls the content of what speakers say. Sometimes we disagree. In this case, if what the other speaker is reported to have said is true, I strongly disagree.
I have written on this before and my most recent article has been up on this site for many months. You can read it here.
---
June 15, 2013
Facebook Page. This Blog tries to keep interested people up to date on what is happening in the MHC and general landlord industry. It is issue focused.
We also have a Facebook page that keeps folks up to date on what is going on in our firm and mixes in a bit of humor. Some of our quirks and idiosyncracies are exposed on the Facebook page. Take a look at it and "Like" it if you find it entertaining or interesting. We update it all the time.
MHCA Conference. This was a great success. It was held at the Sheraton Wild Horse Pass Conference Center outside Phoenix which is a fabulous facility. The staff and service were incredible. Turnout was really good as well. I conducted seminars on the SAFE Act and other federal financial regulatory programs; what to do when tenants die or are disabled; Utility rate charges and other charges under rental agreements; and removal of homes from parks. Melissa Parham conducted a class on what to do about hoarders in space and park owned home rentals, and abandoned personal property. The grand finale was the You be the Judge program with Scott Williams, Doug Nelson, and Melissa acting as Judge and lawyers in six eviction cases, and the audience deciding the cases.
Other classes were conducted by attorneys Denise Blommel talking about employment issues and John Buric discussing long term business planning; Randy Johnson, Joe Corda and Chad Graves discussing filling vacancies; Duane Huff and Rick Rowen of Sunland Asphalt talking about asphalt maintenance; and Edith Lasson on disaster planning. Neal Haney covered RV space rentals and presided over the general meetings.
Finally I was glad to see Deputy Director Debra Blake and Compliance Manager Joni Cage of the Fire, Building and Life Safety Department who conducted a session on manufactured home installation.
Chris Francis set up and manned our display table and participated in the financial regulatory, removal of homes from parks, and death of tenant presentations. His knowledge of the industry is impressive and his marketing abilities are equally impressive.
MHCA's Executive Director Susan Brenton participated in presentations on federal regulation of the financial industries and legislative and lobbying efforts, and we even had a presentation from an MHI official from Washington on federal legislative efforts to relax financial controls over chattel lending. Susan and MHCA administrative manager Nancy Kling did a wonderful job in planning and executing this event which I think is the best one I have attended in my 27 years in the industry.
Here are some photos of the You be the Judge session.
"Judge" Scott Williams, "Landlord Lawyer" Melissa Parham and "Tenant Lawyer" Doug Nelson
Melissa Parham
Scott Williams
Doug Nelson
---
June 12, 2013
Our Offices. Late last year we moved into our new offices. We had the improvements done ourselves to minimize our overhead and we did not add to that despite greatly improving the amount and quality of our office space. Here are a few pictures.
Entrance
Conference Room and Library
Reception Area from Conference Room
---
June 8, 2013
MHCA Annual Conference. The Manufactured Housing Communities of Arizona annual conference will take place at the Sheraton Wild Horse Pass in Chandler, Arizona on June 12-14. A number of presentations are scheduled by several professionals including me that qualify for mandatory manager training credit. To register contact MHCA at 1 (800) 351-3350 or (480) 351-3350.
ADEQ Regulates Swimming Pools. State laws and regulations now limit and regululate modifications to public and "semi-public" swimming pools. This is in addition to the normal county permits required for operation of a pool. MHC and RV Park pools qualify as "semi-public".
The requlations require that permits be obtained from ADEQ, a state agency whenever a major modification to the pool is going to be done. This involves submission of drawings by a qualified pool contractor. Once permits are issued construction must be started within a year. Prior to completion an inspection by ADEQ must be completed and approval granted. "Major modification" is defined thusly:
For purposes of this subsection, a major modification means a change to the shape, depth, water circulation system, or disinfection system of a public or semipublic swimming pool or spa or the installation of diving equipment at a public or semipublic swimming pool.
In Maricopa County, ADEQ has contracted with the County to do this work on its behalf. But in some other counties including Pinal County, ADEQ does the work itself.
ADEQ Regulates Back Flow Prevention Devices. Government really is "here to help" to paraphrase Ronald Reagan. Another ADEQ regulation requires backflow prevention devices on water service outlets to protect public water supplies from being contaminated. These requirements have been on the books since 1991 and were made retroactively effective to all water service connections in 1994.
In the City of Phoenix the requirement has been incorporated in the City Code here. The City has a program to keep records on these things and to require testing and reporting on them by certified inspectors. This City program implements the ADEQ requirements. An explanation of all of this has been published as a City Technical Guideline.
---
May 30, 2013
Vacation About Over. I have been gone the entire month of May but with my laptop, a printer, a cell phone and the ability to remotely work on my office computer, it has been a working vacation. This photo has been titled "Mike on Vacation" by my wife.
Refinancing Properties. Interest rates may be poised to start going back up in a few months. A number of parks and apartment owners are looking at refinancing their properties before rates start back up. If you are one of those, pay special attention to the ability to prepay the new loan in the loan commitment letter. Many of these require "defeasance" in order to prepay. Be sure you understand what that means since in many cases it makes it virtually impossible to prepay before the maturity date.
Remember that we do loan opinion letterts for borrowers and our rates are very reasonable.
---
May 25, 2013
Memorial Day 2013
Memorial Day has always had a special significance for me. My Dad was a career Marine and the men I was raised around were the Marines who won the Pacific campaign of World War II. They have all pretty much died now and I am left with my memories. My parents and many of their colleagues are buried at Arlington National Cemetary. For many years I went back to Washington on Memorial Day to visit their graves. I won't be there this year but they are still in my memory.
---
May 23, 2013
The IRS. A couple of decades ago my practice included representing people before the IRS. Shortly after law school I worked for the trust department of a southern bank in setting up pension plans and worked with the IRS a lot. I met a lot of IRS agents and investigators. My experiences were uniformly positive. Everyone I met with the IRS was honest, competent, hard working, and most importantly, fair.
In the late '60's and early to mid '70's I was in a senior federal position in Washington. Our agency was closely monitored by internal auditors and even the slighest hint of wrongdoing was investigated, sometimes by law enforcement personnel. We know we had to be honest in all of our endeavors.
As the current IRS scandal unfolds I am really struck by how much things have changed since I left Washington and since I stopped my tax practice. I cannot get over how such an agency apparently has gotten corrupted for political and philosophical purposes, and how management has covered up, obfuscated and even lied about it.
I was in Washington during Watergate and even had a couple of acquaintences get caught up in and nearly ruined by it. The one thing that was clear was no matter how bad the initial offense was, the cover up would always be worse.
My personal view is that the IRS mess originated with low level people following the example of political leaders who believe the ends justify the means. Most of the IRS employees are Democrats like most federal workers are, and their biases favor that party. Their bosses liked and sympathized with what they saw them doing and turned a blind eye to it. When it started to leak out, the bosses began covering it up to protect themselvers from accusations they allowed it to happen.
The IRS once was a fine but very tough agency. Now I fear its reputation is going to be ruined and that people will never again trust it. That is a real tragedy.
---
May 18, 2013
Repossession of Manufactured Homes. We find ourselves doing more and more of these for two reasons. First, many parks over the years have been financing homes they acquire and resell. Second, banks and other commercial lenders have a hard time finding lawyers who know something about this unique kind of personal property and the quirks of manufactured home repossession.
For many years I would not represent commercial lenders since they occasionally were at odds with parks over how much rent they owed when they repossessed homes. But in recent years we have changed our policy provided the lender signs a retainer agreement recognizing the obligation to pay space rent to the park and agreeing that the principles set forth on the Abandonment page of this website will control.
When a home is abandoned by the borrower, a repossession is fairly simple. Arizona law allows the lender to simply take possession of the collateral if it can do so without a breach of the peace. The practice is for the lender to go in, change the locks, notify the park of the repossession, and post the home with repossession notices. An affidavit of repossession is then filed with the MVD.
The law also requires that if the home is simply going to be taken back, the borrower be notified of the lender's intent to retain the home and release the debt. The borrower can then object and force the lender to auction the home off, in which case the borrower would become liable for any deficiency. The lender can retain the home and release the debt without selling the home only if less than 60% of the original price has been paid.
Repossessions get more complex when the borrower does not abandon the home but only stops making loan payments.
If he also stops paying space rent he can be evicted and when the home is vacated the lender can repossess as above. But if he keeps paying space rent but not home payments, the lender is forced to repossess by judicial means.
This involves filing a lawsuit, normally in Superior Court, for "Replevin". Essentially the suit asks the court to find that the loan is in default and order the borrower to surrender possession to the lender. The Maricopa County filing fee for this suit is $309 and the borrower's answer fee is well over $200, and these are just the court fees.
Whether the borrower disputes the case or not, the legal fees will be in the thousands because Superior Court litigation is expensive. At the end of the day, if the borrower really has stopped paying, the court will rule against him. After the court renders its judgment, the lender can have a Writ of Special Execution issued commanding the Sheriff to remove the borrower from the home and give possession to the lender.
Although the borrower buys a little extra time by forcing the lender to sue, he also gets stuck with a judgment against him that includes a whole lot of attorneys fees and court costs. The entire process may take three months, a small amount of time considering the extra grief and expense ultimately borne by the borrower.
It is possible to get a "Prejudgment Replevin" which is a court order removing the borrower from the home immediately when the suit is filed. I do not do this for manufactured homes since (1) an expensive bond must be obtained before the prejudgment replevin will be granted; and (2) the borrower's furniture and possessions are still in the home and are a huge problem for the lender to deal with.
Prejudgment replevins are fine when cars or furniture or jewelry are involved, but they don't make much sense to me when we are dealing with someone's home. It is always better to have the borrower remove his own stuff than for the lender to have to deal with it.
---
May 16, 2013
Jerry W. Rusca Sales License Revoked. Many parks have encountered Jerry Rusca when he bought homes and notified parks he was moving them. The FBLS Department has determined he was acting as a Dealer without a dealer license. He did have a sales license and the Department revoked it due to this activity. Read the decision here.
I would imagine further action will be taken if he continues this activity and it is reported to the Department.
---
May 11, 2013
Statements of Policy. Section 33-1436 of the MHP LTA requires all parks to have statements of policy. These documents must address a number of items including age restrictions if the park is an age 55+ community, size restrictions for homes, etc. One of the things they are supposed to address is the tenant's obligation to insure the home including fire department response insurance in unincorporated areas.
Yesterday I had a call from an attorney for a private fire department company which put out a fire in a mobile home in an unincorporated area. The park landlord did not have any statements of policy and thus did not inform tenants of their obligation to have this insurance. The fire company wanted to get paid the several thousand dollars it cost to put out the fire. It was going to sue the homeowner since the homeowner did not have insurance and did not pay out of his own resources. But it was also contemplating suing the park since it did not have statements of policy informing tenants of this requirement.
While my feeling is that this does not make the park liable to the fire department company, there is a very good argument to be made that it does.
All parks are required by law to have statements of policy and this case is an example of what might happen if a park does not. There are forms available for this in the MHCA Blue Book or we can prepare one for the park.
Hoarding. A recent Arizona Republic story described the dangers represented to police and fire department personnel as well as neighbors from hoarding. Hoarders, who have some sort of mental illness, pack their residences so full of junk, trash, and sometimes animals, both dead and alive, that they becomes dangerous both to folks going into them and to people living near them.
In MHC's, this is a difficult matter for managers to deal with since the law, ARS 33-1453 (A) says the landlord has no right to enter a tenant's home. When complaints start coming in about how bad a tenant's home stinks or what terrible shape it is in, about all the manager can do is talk to the tenant and see what he says. If the inside of the home can be observed and if it appears to be in a dangerous condition, action may be possilbe. Also, if the junk is spilling out to the patio or driveway, action can certainly be taken.
When a home is in a dangerous condition, or when there are things outside that violate park rules, either a 10/20 or a 14/30 notice can be given. Of course this fact must be able to be proven if the case winds up going to court.
I know of one park that evicted the tenant because of the condition inside the home that resulted in action by the City. Even after the tenant was evicted, however, the home is still there and it still stinks and looks terrible. But it will take time to dispose of the home with a landlord lien sale and everyone will need to live with the problem until then.
MHP landlord tenant laws were written to protect tenants. But they protect the bad ones as well as the good ones, and sometimes, such as now, the good ones will suffer while the landlord follows the legal procedures it must follow.
Hoarding will be one of the topics covered by a seminar at the upcoming MHCA Conference on June 13-14 in Phoenix (Chandler).
---
May 4, 2013
Vacation. I am trying something new. I am taking a month off and spending it at the beach. But in this age of high tech, I have this computer, a printer, cell phones and an I-Pad. I have a feature on my computer where I can work on my office computer remotely from anywhere in the world. And with Melissa and Chris at the office to do the things requiring a human presence I can do what I normally do without actually being in Arizona.
While I gripe a lot about how technology has taken over our lives and we don't seem to have any time for ourselves any more, this is really remarkable--the idea that I can continue doing what I normally do while still being on vacation at the beach.
Rights of First Refusal. I am getting so sick of dealing with these that I really needed a vacation.
Parks do not own tenant homes, and tenants or those they sell to have the right to remove the homes. Parks can ask tenants to sign leases giving them the right to match an offer to buy the home if it is being sold to someone about to remove it. But if the home sells without the right of first refusal beng honored, the buyer usually has the right to pull the home out despite the fact that the seller breached his lease and failed to honor the first refusal right. The park generally has no right to prevent the buyer from removing the home. It can sue the seller for damages for breach of contract.
Wackos. Am I imagining things or are there more and more wackos discovering their "rights" and getting into the legal system.
A litigant representing himself in a case where Mark is representing our client filed a motion to put Mark in jail because he did not like the fact that Mark was being successful against him.
A woman being evicted for threatening and intimidating a manager and constantly cursing her out testified under the obvious influence of Prozac or some other drug turning her into a zombie that she had never used profanity in all of her life. When she became profane on cross examination she said that was the first time in all of her life she had uttered such words.
A punk in a zoot suit also apparently under the influence of some kind of drug testified that he had not threatened the leasing agent and would never ever threaten a woman, but he felt real bad about what he had done and had apologized several times for it.
A lawyer sought to have our firm sanctioned with a $5,000 fine for filing a motion which a court order required us to file. He also sought to have a bond returned to his client that had been posted to cover a judgment even though we won the case and were entitled to the bond.
Another lawyer claimed his client had no knowledge of a park's right of first refusal when his client bought a home in a park without checking with management. He said the seller told his client rent was current even though she had been evicted for non payment of rent, and said that this somehow barred the park from requiring payment of rent from the home buyer. When told the park had huge signs in both English and Spanish at all entrances saying the park had first refusal rights on homes and that buyers should check with management before buying, the lawyer did not respond.
It just goes on and on. What is happening to people?
I really need this vacation.
---
April 30, 2013
Sale of Tenant Home When Rent is Owed or Buyer is Not Approved. I keep getting calls from parks that approved the sale of a home and signed a rental agreement with the buyer when rent was still due from the seller. The park calls wanting to know how to get its past due rent.
The MHP LTA at section 33-1452 (3) allows a landlord to withhold approval of the buyer of a home as a tenant if reasonable to do so. Generally speaking it is reasonable to refuse approval of anyone becoming a tenant and moving onto a space when there is past due rent owed. Parks generally should refuse approval of buyers of homes as tenants and should prohibit them moving into the home if the seller still owes rent.
If the park nevertheless chooses to let the buyer move in and become a tenant, its only recourse then is to sue the seller for the rent he owed when the home was sold. That is unlikely to accomplish anything except to run the park's expenses up. Once the home sells and the buyer moves in and is approved for tenancy, any rent owed by the seller is as a practical matter, lost.
I also keep hearing from managers that they let a buyer move in before he was approved. Once a park allows a buyer to move in, HE IS APPROVED and if the park later gets a bad credit or criminal background report and wants to make him move out, it is highly unlikely it will be able to do so.
If the buyer moves in without the knowledge of the park he should be served with a squatter's notice (demand for possession) and evicted if he is not immediately approved thereafter. Rent should never be accepted from an unapproved buyer who moved in without park approval because acceptance of rent may be found to have created a tenancy.
---
April 27, 2013
Jury Trial Waivers in Rental Agreements. The Arizona Constitution guarantees litigants the right to a jury trial in civil cases. But the Constitution also provides that the right can be waived.
Jury trials are frequently requested as a trial tactic. Jury trials take a lot longer and are far more expensive to prepare for and get through. It is common to see deep pocket litigants demand them to force the other side to settle the case to avoid ruinous legal fees to take the case to trial, even if the other side has a strong case.
In the past, jury trials were also routinely demanded by legal aid lawyers in even routine evictions. The point was to drag the case out and make it more expensive for the landlord to evict the tenant than it should have been. This usually got the landlord to settle the case and perhaps give up a claim to substantial rent due in order to avoid huge legal fees that can result from a drawn out jury trial.
Over the years, landlords and parties to other kinds of contracts began taking advantage of the Constitutional provision allowing parties to waive the jury trial right by including provisions in rental agreements and other kinds of contracts whereby parties agreed to waive the right to trial by jury if a dispute wound up in court. These jury trial waiver provisions are now commonplace in rental agreements and contracts of all sorts.
The various landlord tenant acts have provisions prohibiting rental agreements from containing clauses waiving rights guaranteed by those acts. But the jury trial right is not guaranteed by any of the landlord tenant acts themselves. It is guaranteed by the Arizona Constitution and also referred to in a separate set of statutes dealing with procedures to be followed in eviction cases.
Every time a jury trial waiver has been challenged in Court it has been upheld. In one case where it was upheld on appeal by the Maricopa County Superior Court, both the Arizona Court of Appeals and the Arizona Supreme Court refused to further consider the issue on appeal.
Every once in a while a tenant will refuse to sign a rental agreement that contains a jury trial waiver. If his old rental agreement has expired and he refuses to sign a new one for that reason, he can be required to vacate under ARS § 33-1483 (B) and evicted if he refuses to move or sign the rental agreement.
Here is a link to a case upholding the park's right to require jury trial waivers in rental agreements.
Here is a link to the case upholding the landlord's right to enforce the waiver. This is the case that the higher courts refused to review any further.
Lawyers in our firm represented the landlord in each of these cases.
---
April 24, 2013
ALJ Decision Upholds No Solicitation Rule. An AAMHO chapter in a park went door to door soliciting tenants to come to an organizational meeting. The park invoked a no soliciting rule and told them to stop. They filed an ALJ Complaint claiming a special right for Tenant Associations to solicit for organization activities. AAMHO even paid for a lawyer to represent the tenants. But they lost and the Park got an award of attorneys fees against the tenants. Read the decision here.
Wall Street Journal Article on Dodd Frank Law and Manufactured Homes. Yesterday's Journal had an article about a push in Congress being lobbyied by MHI to relax the Dodd Frank restrictions that are helping kill the availability of financing secured by mobile homes. I don't think this is going to be successful but its nice to see someone is trying to do something. Here is a link to the WSJ article.
---
April 20, 2013
Abandoned Telecommunications Equipment. On March 31 I wrote about obsolete telecommunications systems. I mentioned in passing that sometimes these systems and their hardware become abandoned in Parks.
It is becoming more and more common to see old SATV and CATV systems abandoned. That not only means the operator simply disappears leaving the Park and its tenants without service, but also that all of its equipment is left on Park property. This equipment includes operating hardware and switchboards in Park supplied equipment rooms in community facilities. But it also includes peripheral equipment at individual spaces and the wiring connecting the system components.
Sometimes peripherals are on the ground and sometimes they are on utility poles. Sometimes the wiring is underground and sometimes it is also on utility poles.
Contracts with these system operators will usually address ownership of the hardware and what happens to the equipment after the contract terminates. When a termination or abandonment of a system occurs, the Park should first consult the contract and usually should follow the procedures set forth if there are any for disposing of the equipment.
If following contract procedures produces no results, then it is probably necessary to follow legal procedures for dealing with abandoned personal property on the landlord's land. This usually involves giving a series of notices after doing a public record check to see if there are any third party security interests filed against the equipment. If that produces no result then some form of public disposition is usually necessary. if these processes are correctly followed, the park should have some protection against later claims of wrongful seizure of the equipment.
While not terribly expensive, following these procedures is time consuming since the law is concerned over protecting the rights of all possible claimants to this property.
We are seeing this not only with old SATV and CATV systems but also with old telephone systems being replaiced by VOIP service, and most recently with old Wi-Fi systems when they become overwhelmed with increased demand as technology advances.
Voice Over Internet Protocol (VOIP). Interconnected VOIP service allows peopel to make and receive calls to and from traditional phone numbers using an Internet connection, possibly a high-speed (broadband) Internet connection, such as Digital Subscriber Line (DSL), cable modem, or wireless broadband. It can be used in place of traditional phone service.
Typically, interconnected VOIP technology works by either placing an adapter between a traditional phone and Internet connection, or by using a special VOIP phone that connects directly to a computer or Internet connection. While a customer may choose to use interconnected VOIP service from a single location, like a residence, some interconnected VOIP services can be used wherever a person travels, as long as a broadband Internet connection is available. Companies offering interconnected VOIP service call it by a number of different brand names.
Internet service contract providers in many locations are offering parks VOIP service for their tenants as well as the Park offices, bundling it with the internet service.
VOIP seems to be a proven technological development. But there are some public safety aspects to it. Traditional phone services have generally associated a particular phone number with a fixed address. Portable interconnected VOIP service enables consumers to take their home or business phone service almost anywhere. Because certain interconnected VOIP services are portable, or can be used from virtually any Internet connection anywhere, the location of the caller may not be capable of being determined automatically.
The FCC has a series of requirements for VOIP service providers to satisfy with respect to ensuring that the system work as well as it can with local 911 service, and to alerting customers to possible 911 connection problems resulting from the use of VOIP service.
VOIP service providers hould have a notification to subscribers reading something like this to alert them to these problems:
IF CUSTOMER USES VOIP (VOICE OVER INTERNET PROTOCOL)-BASED PHONES, CUSTOMER IS ADVISED THAT EMERGENCY 9-1-1 SERVICE MAY NOT FUNCTION OR BE AVAILABLE TO CUSTOMER WITH THE LOSS OF ELECTRICAL POWER OR IF THE INTERNET CONNECTION IS NOT OPERATIONAL. EMERGENCY 9-1-1 SERVICE WILL NOT BE AVAILABLE AT ANY REMOTE LOCATION IF INTERNAL USERS USE THEIR VOIP-BASED PHONES REMOTELY. IN ADDITION, A 9-1-1 CALL MAY NOT IDENTIFY THE SPACE LOCATION WITHIN THE [community] REPORTING THE EMERGENCY. CUSTOMER'S SIGNATURE ON THIS AGREEMENT WILL BE CUSTOMER'S ACKNOWLEDGMENT THAT [name of contractor] ON BEHALF OF ITSELF AND [_________________mobile home park] HAS ADVISED CUSTOMER OF THESE LIMITATIONS AND THAT CUSTOMER ACCEPTS THE SERVICES WITH THESE LIMITATIONS.
---
April 13, 2013
New Articles Posted. I just posted three new articles on the 2012-2013 Articles page, and one of them also on the Fair Housing Articles page.
Upcoming Appearances. I will be participating in a panel on accessibility requirements fot the disabled in both public accommodations and residential housing at the State Bar Convention on June 19. I have never been to a State Bar Convention and, except for this panel, I do not plan on hanging around for this one either.
In addition I will be conduxting several seminars and panels at the MHCA Conference on June 13 and 14. See the Seminars and Appearances Page for details.
Repossessions. We have been representing mobile home lienholders in repossessions of homes when homeowners stop making payments. Most of the time these homes are in parks that we also represent. I have always recognized my primary duty is th park landlords. Before undertaking representation of any lienholder in a repossession, we sign a retainer agreement requiring the lender to honor its dury to pay space rent following an abandonment of the home and specifically reference the Abandonments Page of this website as the guideline that will be observed.
More and more homeowners are paying their space rent but not their home payments when they get short of funds. While a bit more time consuming, a forced judicial repossession can get completed fairly quickly. Court action is needed to repossess when the homeowner refuses to vacate the home and turn it back to the lienholder after falling behind in his payments.
This is also a probelm for parks that finance homes in their communities. If a tenant is current on space rent but not on his home payments he cannot be evicted since payments are not rent. Instead he must be removed after a Court orders him out to enable the lender to repossess. Obtaining such an order takes a different kind of lawsuit, often in Superior Court, and the process takes about two months, somewhat longer than an eviction. But it also leaves a pretty bad stain on the homeowner's credit record (if that matters any more) and adds greatly to the final debt he owes to the lienholder.
---
April 9, 2013
Spring Newsletter. Our firm's spring newsletter is out. Here is a link to it: Spring 2013 Newsletter.
---
April 7, 2013
Arrogant Ignorant Lawyers. I came across this image yesterday and shortly after that got a ruling on a case that I have been waiting on for a while. The other parties in the case were represented by a lawyer who doesn't know anything about MHC's or the relevant law but makes up for his ignorance with an incredible amount of arrogance. After the initial briefing on the case was submitted making it obvious he was going to lose, he sent me an insulting e-mail saying how groundless my position was and offering to settle on truely outrageous terms. My response simply was that he must be out of his mind.
Anyway my clients prevailed on all issues and we got an award of attorneys fees against the other lawyer's clients.
I really do not understand some lawyers. We all got the same basic education and we had to pass the same Bar exam. Yet some have a really distorted view of reality and the merits of their legal position in cases. This image sort of summarizes the public view of lawyers which all too often is accurate.
---
April 6, 2013
Unusual Abandonment Situations. Lots of mobile homes get abandoned these days. Aging homes and aging homeowners combined with a rotten economy contribute to folks just giving up and walking away from their homes. Normally an abandonment is easy to spot. The home is vacated when a tenant moves out, and rent stops coming in. Maintenance on the home and rental space stops getting done. Its pretty clear the home is abandoned and the park needs to give an abandonement notice to the lienholder and perhaps start procedures leading to a landlord lien sale.
But occasionally there is a question whether a home is really abandoned, and out of this uncertainty, managers often fail to do anything hoping someone will fix the problem. Most times that is like waiting for Santa Claus or the Tooth Fairy. No one is going to fix the problem and the Park is eventually going to need to act.
Note: we use the term abandonment in a slightly different sense than it is used in other legal contexts. We limit our use of landlord lien sale procedures to situations where the home is vacant and rent is not being paid, regardless of whether the situation arose by voluntary act of the tenant or not. The laws governing landlord lien sales do not actually call for the premises to be abandoned, but if the home is occupied, a landlord lien sale would be inappropriate. That is because once title was obtained it would not be possible to gain actual possession of the home without first evicting the occupants. Moreover, if a lienholder is involved, ARS § 33-1478 (A) requires the home to actually be abandoned before the lienholder becomes liable for rent..
Here are a few of these situations.
Home is vacant, rent is not paid, but home is actively listed for sale. If the criteria set forth above are satisfied, the fact that the owner of the home is trying to sell it does not mean, in my view, that it is not abandoned. If the lienholder is the one listing it after taking possession back, then clearly the owner has abandoned it. Treat the home as abandoned whether it has a for sale sign in the window or is listed with a dealer unless someone is paying rent or you have actually agreed it can stay in the Park without rent being paid.
Tenant was evicted and forced to leave the home. The effect of the eviction judgment is that the tenant is required to remove his possessions including the home. But several provisions of the MHP LTA say he must first pay what is owed the park before the home can leave. The fact that the tenant left after being evicted but could not take the home does not mean that it was not abandoned. The abandonment may have been involuntary but it is still abandoned. Note that the law allows the tenant to pay what is due and remove the home at any time while legal title is still in his name, so even after the procedures leading up to a landlord lien sale are begun, the tenant can reclaim and remove the home forcing the sale to be canceled.
Tenant dies. The law allows a surviving co-tenant or the next of kin of a sole tenant who dies to take over the home. But often no one is interested in the home. After the family members finish looting it of any valuable belongings, the home is often just left in the Park, uncared for and without any space rent coming in. In this case, treat it as abandoned. If people tell you it's "in probate" but you have not received any probate papers, assume that is not true. Most estates of tenants in MHC's do not need to be probated and this is a common lie told by family members to get the Park to do nothing. Sometimes they tell this lie to get time to try and sell the home and sometimes they lie just because they want to. If a tenant dies and rent stops coming in, assume the home is abandoned regardless of what you are told about court probates until you see real court paperwork.
Tenant is disabled and institutionalized. While involuntary, this too amounts to an abandonment if the home is empty and there is no rent being paid.
Tenant keeps saying he has not abandoned the home. Talk is cheap. If the home is vacant and rent is not getting paid, for purposes of going through a landlord lien sale, treat the home as abandoned.
Who is the Owner of the Abandoned Home? We must treat the owner of record in the MVD computer database as the legal owner for purposes of landlord lien sales and abandonments. Often the owner of record has sold the home to someone else but the buyer never put the title in his name. That is profoundly stupid but it happens all the time. When an MVD record on the home is obtained showing the seller as still owning the home, and the seller starts getting notices that will lead to a landlord lien sale, it is common for him to contact you and irately say he sold the home and demand that these notices stop.
I get at least one of these calls each week. After calming the seller down I explain that the buyer never transferred title, that it remains in the seller's name in the MVD records, and that the law requires we send these notices to him. I also point out that he could have protected himself by filing a "Sold Notice" with the MVD. This can be filed on line or the form can be printed out here and delivered to an MVD office.
---
March 31, 2013
Happy Easter.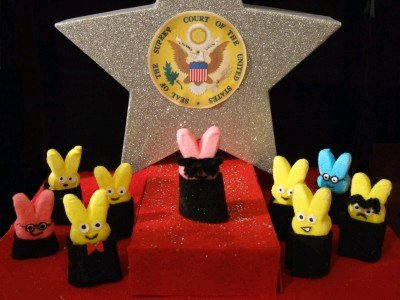 Obsolete CATV Systems. Recently I have seen an increase in Cable TV (CATV) and Satelite TV (SATV) systems failing and being abandoned. This creates problems in parks where tenants get bad or no service and where the hardware used by the operators has been abandoned.
Cable television (as opposed to over the air service) began in earnest in the 1970's and by the late 1980's was being introduced into MHC's and other multi family residential communities. the industry was at first dominated by small independent operators. I remember in the early 1990's reviewing innumerable small cable provider contracts with MHC's for service in their communities. One of my common objections at the time was that these were long term contracts in an industry where technology was advancing so fast that today's service would be obsolete long before the contract ended.
Over time, huge national operators like Time Warner and (here in Arizona) Cox came to dominate the industry. It became common for parks to want to get out of old contracts with small CATV and SATV operators in order to get the more up to date service provided by the big operators.
There are still MHC's in outlying areas that have the old, small contractors in them. Often these operators are failing. Their service has either deteriorated due to financial problems or due to broken down equipment they can't or won't replace, or they have simply gone out of business leaving their obsolete equipment and unhappy customers behind.
Of course tenants getting bad or no service tend to blame their landlord.
Dish service is now competing with the big national cable operators and internet service is making inroads as well. Streaming video over the internet and the availability of many news outlets by way of apps available from internet providers is beginning to make any cable or satellite service look unnecessary.
In communities where old equipment has been abandoned, steps should be taken to either force the old service provider to get the hardware out of the park or declare it abandoned so the landlord and take it over or get rid of it.
In communities where the service contractor is still operational but the quality of service either is failing or has become inadequate to satisfy tenant desires, the contract should be reviewed to see if it can be canceled or improved upon.
Tenants are not required to stay with the service provider in the community. Federal law protects the right of tenants to get their own small over the air satellite dishes and subscribe to individual providers such as Dish TV and Direct TV.
Major cable providers will still try and lock up MHC's to exclusive deals to provide service in their areas. These contracts usually have objectionable features and also are accompanied by easements for the park to sign that have their own bad features. If a park is thinking about signing one of these deals, it should have it carefully reviewed by the park attorney.
Telecommunications of all sorts is a rapidly evolving area and it is almost always a mistake to sign a long term commitment to one kind of service since it will probably be obsolete long before the contract term expires.
---
March 27, 2013
Nice Media Coverage. The MHC industry is unfairly stereotyped in the press as being composed of havens for racist redneck ignoramuses who are married to their cousins or siblings and who are illiterate drunks with rotten teeth. Or as where tornadoes go to kill people. So its nice to see a positive report.
Peoria Polynesiam Village sponsored a clean up in the park putting kids and pre teens to work on a volunteer basis. The manager and several adult residents volunteered to oversee the project. The project looks like it has been successful and it is a continuing activity in the park.
This kind of activity is a good idea in family parks. You can see a report on it here.
---
March 24, 2013
Wi Fi In Parks. More and more parks are providing Wi Fi access either in the community facilities or in the park as a whole. There can be copyright infringement issues arising from this. People using Wi Fi service can download copyright protected material and that may well be unlawful for them to do. But it is unlikely the operator of the Wi Fi system would be liable for what users are doing.
But Wi Fi is simply a means of allowing multiple locations to access the internet through a single modem and not need to be connected by ethernet cables. In other words the over the air reception is a substitute for being wired into the modem through which internet service is received.
In a normal household a residential internet service subscription is used by the customer and devices within the household can access the residential service through a Wi Fi connection.
The probelm arises when a business subscribes as though it was a residential account to gain internet access. If it then offers Wi Fi service to its customers such as tenants in an RV or mobile home park, it is violating the terms of its residential subscription service. Businesses such as parks that intend to offer Wi Fi service to tenants either in community facilities or throughout the park need to be sure they have commercial accounts with their Internet Service Providers which allow the use of the account to provide public Wi Fi service.
Bullhead City Training. This was a good class. More than 40 managers were there which is good in this venue. One of the topics of interest was ensuring the use of correct rental forms for the various tenancies we deal with. More on this below. Another hot topic was utility charges and furloughs. This was an engaged group, full of questions and ideas. It was well worth the drive to meet with these folks.
Use of Correct Forms. Each landlord tenant act is different. Some are more hostile to landlords than others. The most hostile of the landlord tenant acts we deal with is the MHP LTA which creates what is in effect a perpetual lease since landlords cannot refuse to renew an expiring tenancy without good cause if the tenant wants to stay.
Sometimes a landlord will use a MHP LTA rental agreement when the tenant is bringing in or buying a park model or other type of RV. A park model, travel trailer or other RV space rental is covered either by the general landlord tenant laws (very landlord friendly) or the Long Term RV Rental Space Act (friendly except for park models but still better than the MHP LTA). Rental agreements for for these tenancies should be designed for them. Using forms for them designed to comply with the MHP LTA may put those rentals under that Act even though it was not intended to apply to them, and the landlord may be giving up important rights.
MHCA publishes forms designed to comply with these laws. The Blue Book has forms that comply with the MHP LTA. The Orange Book has forms that comply with the different laws that apply to RV space rentals. It is important that the correct forms be used. Contact the MHCA at (480) 345-4202 or (800) 351-3350 to obtain them.
Utility Billing. The single family residential rate of the local utility provider is the governing rate when a park separately charges tenants for utility service. What the park itself pays for the utility it redistributes is irrelevant. It can charge what the provider charges its single family residential customers.
If the local provider allows customers to temporarily suspend charges during periods of temporary absence (furloughs), the park must also allow this since the single family residential rate under those circumstances is Zero.
---
March 16, 2013
Bullhead City Training Class--March 22, 2013. My next manager training class is set for next Friday in Bullhead City. I have only one more scheduled this year after that one. I do not know when I will be getting back to Northwest Arizona after this so if you are a manager in need of training (required every two years), contact MHCA to register for this class. Call them at (480) 345-4202 or (800) 351-3350.
Legislative Development. A watered down version of an AAMHO supported bill has made its way through the Legislature and will probably be signed by the Governor. If so it will be effective around the first of August. It amends both the MHP LTA and the Long Term RV Rental Space Act to add the following provision to ARS § 33-1452 and ARS § 33-2132:
THE LANDLORD SHALL NOT PROHIBIT OR ADOPT A RULE THAT PROHIBITS TENANTS OR A TENANT ASSOCIATION FROM MEETING WITH PERMISSION OF THE TENANT IN THE TENANT'S [MOBILE HOME/RECREATIONAL VEHICLE] OR FROM, ASSEMBLING OR MEETING WITH OR WITHOUT INVITED SPEAKERS IN THE PARK TO DISCUSS ISSUES RELATING TO RECREATIONAL VEHICLE OR MOBILE HOME LIVING AND AFFAIRS, INCLUDING THE FORMING OF A TENANT ASSOCIATION. SUCH MEETINGS SHALL BE ALLOWED IN COMMON FACILITIES IF SUCH MEETINGS ARE HELD DURING NORMAL OPERATING HOURS OF THE COMMON FACILITY AND WHEN THE FACILITY IS NOT OTHERWISE IN USE. THE TENANT OR TENANT ASSOCIATION SHALL BE ALLOWED TO POST NOTICE OF A MEETING ON A BULLETIN BOARD IN THE PARK USED FOR SIMILAR NOTICES AND SHALL BE ALLOWED TO INCLUDE NOTICE OF A MEETING IN A PARK NEWSLETTER. MEETING NOTICES AND MEETINGS PRESCRIBED IN THIS SUBSECTION SHALL NOT CONSTITUTE A SOLICITATION. FOR THE PURPOSES OF THIS SUBSECTION, "COMMON FACILITIES" MEANS A RECREATION HALL, CLUBHOUSE, COMMUNITY CENTER AND ANY OUTDOOR COMMON AREA MEETING LOCATION THAT IS UTILIZED BY THE TENANTS
It is likely that AAMHO thinks the emphasized language will allow it to go door to door to solicit memberships in parks. That is not what it says and clearly not what it means but expect to see them challenge park no solicitation rules once the law is effective.
It is interesting that during testimony on one of their bills this year, AAMHO reportedly said they represent 6,000 residents in the state. In past years that figure was as high as 30,000. It seems their membership is declining. At either figure it is a drop in the bucket compared to total populations of MHC's and RV Parks of around 400,000.
Read the Bill here.
---
March 15, 2013
Law of Unintended Consequences in Discrimination in Phoenix. The City of Phoenix recently outlawed discrimination on the basis of sexual orientation in housing. The most blatant example of this is the number of apartments in Central Phoenix that cater to gays and lesbians. Often they can be spotted by the rainbow flag flying in front. Until now this did not seem to be a problem since these places did not discriminate on the basis of sex. They merely expressed a preference for gays and lesbians while welcoming both sexes. Here is the LGBT (Lesbian, Gay, Bisexual, Transgender) Pride flag:
The question that arises here is whether by flying such a flag, these communities are discouraging hetrosexual people from living there. While many hetrosexuals won't care about the sexual orientation of their neighbors, some will. If this is intended to encourage gays and lesbians to live there and to discourage hetrosexuals, flying the flag could amount to steering, an unlawful practice under fair housing laws when the person being steered away is a protected class. Hetrosexual people are now a protected class as are all other sexual orientations in the City of Phoenix.
Obviously the City did not intend this result but it seems to flow from this hastily drafted and enacted ordinance.
---
March 9, 2013
Identity Theft. The Federal Trade Commission has released its annual report listing the top consumer complaint categories for 2012. Identity theft once again topped the list, representing 18 percent of consumer complaints.
We occasionally encounter identity theft in MHC's. Sometimes an application will be found to have been submitted under someone else's name when the background check results come in. The bigger problem is when someone contacts a park about an old eviction judgment that shows up on his record and says he never lived there. It is easy to brush off such claims but they are often true. The caller was the victim of identity theft.
When this happens the park should get as much information as possible and independently determine if the caller is being truthful. If it can be concerned he was not the resident and that the resident was using someone else's identity, the judgment should be vacated and the credit reporting agencies informed that this was a case of identity theft.
Parks are supposed to have Red Flags Rule written Identity Theft Prevention programs in place. These are designed to detect the warning signs, the "red flags" of identity theft in the park's day-to-day operations. By identifying red flags in advance, MHC's are better equipped to spot suspicious patterns that may arise and take steps to prevent a red flag from escalating into a costly episode of identity theft.
A Red Flags Program template and instructions are available from MHCA. Call them at (480) 345-4202 or (800) 351-3350.
Manager Training. I will be conducting an MHCA sponsored manager training class in Bullhead City on Friday, March 22, 2013. Contact MHCA at the above number to register. Remember that MHC managers need six hours of qualifying training every two years and within six months after being first hired, and need to have training certificates posted on their bulletin boards.
---
March 6, 2013
Can Old Parks Be Forced to Meet New Setback Requirements? This is the question that provoked a lawsuit by Stagecoach Trails MHC against the City of Benson. The Superior Court held that a non conforming use was mandated by the law allowing the entire park to continue to comply with the zoning that existed when it was originally filled with homes.
The City of Benson was trying to force it to comply with new zoning setback requirements space by space as individual mobile homes were removed from the park. In other words, would a space that the old zoning allowed to hold a large home, but the new zoning and its greater setbacks reduced the size of the home now allowed, need to comply with the new zoning.
MHCA and the park believed that under the law the entire park was "grandfathered in" under the old zoning. The Superior Court agreed.
The City of Benson filed an appeal to the Court of Appeals which reversed the Superior Court on technical grounds and never even addressed the issue of whether the park as a whole was grandfathered or whether the individualk spaces were. If the latter, then each space would need to comply with new zoning requirements as homes moved out. MHCA had me file an Amicus Curiae brief in this case but neither our brief nor this issue was even mentioned in the Court of Appeals decision. Read our brief here.
The case was further appealed by the park to the Arizona Supreme Court. They reversed the Court of Appeals and sent the case back to that court to consider that issue. The Supreme Court said:
Accordingly, we vacate the opinion of the court of appeals and remand to that court to
consider, among any other issues, whether the park as a whole or an individual space
is the nonconforming use.
That is almost the same language we used in our brief and it looks like the Supreme Court actiually read it and decided this issue needed to be addressed. You can read the Supreme Court opinion here.
---
March 2, 2013
Mesa Sewer Connections Required. A number of parks in Mesa are served by septic systems. These parks are typically older and smaller, and the septic systems will inevitably fail and need major repairs or overhauls. Mesa has been engaged in a long term program to expand its sewer system and city sewer lines are gradually being expanded to the more remote areas of the city.
A number of the parks on septic systems now have city sewer service available. Typically they can just take their septic facilities out of service and reconnect to the main sewer line in an adjoining street.
The problem is one of cost. There are environmental requirements for rempving septic systems from service and they are expensive to comply with. In addition there is underground line work that needs to be done involving trenching and digging which are expensive. And finally there are tap or impact fees charged by the city to hook up. These fees are $2,669.00 for single family residences but appear to be less for individual spaces within an MHC ($691.00). But they can be higner per space if additional utility connections are being made such as water.
Of course the problem for parks is that the fees are due up front and the fee is multiplied by the number of rental spaces, meaning a 100 space park would have a tap fee of $69,100.00. That's a huge bite out of any park's budget, especially on top of the other expenses, and would undoubtedly trigger major rent increases in these older parks that typically have low rents and cater to fixed income elderly residents or working families.
When septic systems need major work the law requires the city to approve it before it can be done. The law also allows the city to refuse approval and require connection to the city sewer system thus triggering those enormous expenses.
Mesa has begun taking a hard nose approach to this issue and can be expected to require sewer system connection when it is available. Parks with septec systems need to be diligent about maintaining them. If a system needs work and sewer service is not yet available in the area, do it now before the system reaches the locality.
Finally Mesa parks on septic need to make plans for an eventual sewer system hook up and to start budgeting for it. While the short term pain will be severe, long term the value of the park will improve and septic maintenance costs will disappear.
---
March 1, 2013
Sexual Orientation/Gender Identity Discrimination. The City of Phoenix added "sexual orientation" and "gender identity or expression" to the groups of protected classes under its fair housing, employment and public accommodations anti-discrimination ordinances. The laws were enacted on February 26, 2013 and will be effective March 26, 2013.
The amendments to the ordinance define "sexual orientation" as "an enduring pattern of emotional, romantic, or sexual attractions to men, women, or both sexes as well as the genders that accompany them and shall include discrimination based upon the identification, perception, or status of an individual's same-sex, opposite sex, or bi-sexual orientation."
"'Gender identity or expression' means an individual's self-identification as male, female, or something in between, and shall include an individual's appearance, mannerisms, or other characteristics only insofar as they relate to gender with or without regard to the individual's designated sex at birth."
Violation of anti discrimination laws with respect to employment discrimination and discrimination in public accommodations can in extreme cases be prosecuted as class one misdemeanors under the revisions. But fair housing violations have not been criminalized and the current system of imposing fines and injunctive relief remains unchanged in fair housing cases.
I have been saying for years that it is stupid to discriminate on these grounds. Now, in the City of Phoenix at least, it is unlawful.
---
February 28, 2013
Another Satisfied Customer. Occasionally I like to share correspondence we receive. Here is a postcard that came in yesterday:
This is representative of what is happening all over. MHC managers report getting threats of death or violence all the time from residents over the most trivial of things. Its sort of like road rage which, according to Wikipedia, is sometimes characterized as Intermittent Explosive Disorder (IED)--a behavioral disorder characterized by extreme expressions of anger, often to the point of uncontrollable rage, that are disproportionate to the situation at hand.
It is currently categorized in the Diagnostic and Statistical Manual of Mental Disorders as an impulse control disorder. Impulsive aggression is unpremeditated, and is defined by a disproportionate reaction to any provocation, real or perceived. Some individuals have reported affective changes prior to an outburst (e.g., tension, mood changes, energy changes, etc.).
This postcard, of course is premeditated so it goes beyond the merely impulsive. It is really a form of terrorism--a criminal act intended or calculated to provoke a state of terror in a group of persons or particular persons. However since these things have gotten so commonplace they really don't accomplish their purpose any more.
---
February 23, 2013
Self Represented Litigants. Lawsuits filed by people representing themselves have always been around but in recent years, and with so much information available on the Internet, such filing are on the increase. Simply put, everyone thinks he can be a lawyer.
Beyond this, there is a growing population of vile people who see the legal system as a tool for hurting or getting revenge against people they do not like or who they think have harmed them. Suing such a person will frighten him and put him to the expense of hiring a lawyer to deal with the lawsuit.
Courts are getting swamped with these suits but are partially to blame since they have programs to assist people in filing them and since they are so willing to waive filing fees with little or no showing of inability by the litigant to pay.
We see this in MHC's a lot. People upset at their managers or park owners will sue instead of trying to understand why the park acted in the way that it did, or instead of simply listenening to the park's explanation.
These suits are typically legally deficient but it takes a lawyer time to prepare a motion to dismiss the case since the lawsuit is so hard to read and figure out. In addition, these litigants will also waste the Court's time and require the defendant to spend more money on legal fees to respond to asinine, frivolous motions.
I call this "Recreational Litigation." Most of these litigants do not have jobs, are living off of some form of government benefits, and have a lot of time on their hands. They fill their empty hours with this stuff and gain a feeling of self importance since they are the star of the show and are treated with some form of respect in the courtroom.
One group that engages in this sort of thing is the so called "sovereign citizens" group. Another is the so called "Freemen on ther Land." Both groups to some extent claim immunity from government regulation and statutory law. You can read about them here: Sovereign Citizens. Freemen.
There are many websites that encourage this and that give step by step guidelines. There are other sites where people get on forums and brag about the success they have had in suing people on their own. Most of these testimonials are lies but they do encourage others to do this.
Here is a good discussion of this subject: Frivolous Lawsuit.
Unfortunately if you get served with one of these groundless suits you need to respond and if you don't know what you are doing you ought to get a lawyer to handle it.
In the end you will get a judgment against the plaintiff. But it will likely be uncollectable.
Citing Parks for Tenant Code Violations. Some local code enforcement agencies find it easier to cite the landlord instead of the tenant for code violations in the tenant's home. That's the lazy way of code enforcement. But it is wrong since the park has no way to bring a tenant home into compliance other that to give the tenant a 10/20 notice when it learns of the violation. The park cannot directly fix the problem.
Here are relevant portions of the Arizona MHP Landlord Tenant Act:
33-1451. Tenant to maintain mobile home space; notice of vacating; clearance for removal

A. A tenant of a mobile home space shall exercise diligence to maintain that part of the premises which he has rented in as good condition as when he took possession and shall:

1. Comply with all obligations primarily imposed upon tenants by applicable provisions of city, county and state codes materially affecting health and safety.

2. Keep that part of the premises that he occupies and uses as clean and safe as the condition of the premises permits.
That says tenants are required to maintain their own home and the space it is on.
33-1453. Access

A. The landlord has no right of access to a mobile home owned by a tenant.
This speaks for itself. The landlord has no right to touch a tenant's home and if it does anything to it, that would be a crime. Especially if park management went into it, they would be committing a burglary.
Parks should point these statutes out to code enforcement officers when they start talking about citing the landlord for a tenant code violation
---
February 17, 2013
Judges Sympathetic to Tenants. Ever since I started representing MHC's, a recurring problem I have faced is judges reluctant to evict tenants because of personal hardship even though the landlord is clearly entitled to the eviction judgment. Just this week we had two such cases.
In one the tenant erected a six foot high fence around his yard to allow his dogs to be outside unattended. This violated rules agains fences and also against unattended animals being outside. The tenant admitted to it at trial but said two other tenants whose space numbers he did not recall also had fences.
The park did not know what he was talking about but the judge nevertheless dismissed the eviction. Of course if there were two others, they could be under 14/30's, or be grandfathered in under a prior version of the rule, or need the fence to accommodate a handicap. This decision is being appealed by the park.
In the other a tenant under house detention and wearing an ankle bracelet paid only two of the prior four months rent. At the initial non-payment of rent eviction hearing, he admitted to this but then sought to confuse the judge over partial payments, and to appeal to his sympathy by explaining the need to stay where he was due to the home detention. In an obvious attempt to allow him more time to pay, the judge set the case for trial two days later.
At that time the tenant still had not paid and again tried to confuse the judge, but it was crystal clear that the rent was not paid. The judge took the case under advisement and later issued a ruling finding the tenant owed two months rent plus late fees and attorneys fees and costs, but also said that he would not actually sign a judgment until 5:00 PM the next day to give the tenant more time to pay. Of course that did not happen.
In both cases the judges were obviously sympathetic to the plight of the tenant but that does not excuse their disregard of the law which was clear in each case that the landlord was entitled to an eviction judgment. This is what is meant by "the rule of law"--that despite the personal feelings of a judge, the law itself must dictate the outcome of a case. These two cases illustrate the "rule of man"--the rule of man is the absence of the rule of law. It leads to a society in which one person, or a group of persons, rules arbitrarily. The Sovereign exercises absolute authority and is not bound by any law. He as a person stands outside law.
That is dangerous and leads to totalitarian rule.
Anyway these cases illustrate the need to ensure that MHC evictions be handled by people who know MHC law. They are best equipped to deal with this growing trend of judges to substitute their own feelings for the requirements of the law.
Music Royalties. Parks occasionally get documents from an outfit named SESAC demanding payment for the use of music. It and two other organizations (ASCAP and BMI) occasionally contact mobile home and RV Parks around the country.
This has to do with copyright law as it pertains to the right to commercially used music. A copyright is property owned by a person or group of people including books, records, movies, computer software and music. Music and movies are like all personal property – when you want to borrow it from someone you must ask permission.
These three organizations can (and occasionally do) file suit against businesses using music without being licensed, for copyright infringement. SESAC is the smallest of these three organizations, but may also be the most aggressive. Parks that play music in public or at public events should get licenses to do so. ASCAP and BMI have most of the music rights but SESAC is the most aggressive. To be safe, get licenses from all three.
---
February 12, 2013
Disparate Impact As a Test of Fair Housing Discrimination. For decades a question has existed whether a policy that was not discriminatory on its face or by design could still violate fair housing laws if its effect was discriminatory. Does a facially neutral rule still violate the law if it disproportionately affects protected minorities?
This question has been the subject of several appeals to the U.S. Supreme Court, all but one of which was withdrawn by the government before the Court could decide the issue. One case is pending at the Court now.
Against this backdrop, the Office of Fair Housing and Equal Opportunity of HUD has just released a new rule on Disparate Impact and Discrimination. HUD still believes disparate impact is a valid test (many including me believe it is not) but it defines how the test is to be applied and this may give some relief and c larity to housing providers and lenders. The 83 page rule document summarizes itself at page 4:
This rule formally establishes the three-part burden-shifting test for determining when a practice with
a discriminatory effect violates the Fair Housing Act. Under this test, the charging party or
plaintiff first bears the burden of proving its prima facie case that a practice results in, or would
predictably result in, a discriminatory effect on the basis of a protected characteristic. If the charging
party or plaintiff proves a prima facie case, the burden of proof shifts to the respondent or defendant
to prove that the challenged practice is necessary to achieve one or more of its substantial, legitimate,
nondiscriminatory interests. If the respondent or defendant satisfies this burden, then the charging
party or plaintiff may still establish liability by proving that the substantial, legitimate, nondiscriminatory
interest could be served by a practice that has a less discriminatory effect.
So it a respondent in a fair housing case is shown that his practice treats minorities worse that others, he must prove there is a legitimate nondiscriminatory business interest served by it. If he does so, then the complainant must prove that legimate interest could be served by a practice with a less discriminatory effect.
I still think disparate impact is not a valid fair housing discrimination test but at least the government is starting to re-think the issue and perhaps make it a little harder for complainants to obtain relief when disparate impact is established.
You can read the full rule as well as a lot of explanatory comments here.
---
February 8, 2013
What is a Mobile Home? I have written on this before since it can be difficult to distinguish various kinds of mobile homes and RV's from one another. Here is an artticle that does a pretty good job of making that distinction. What-is-a-manufactured-home
The one thing it doesn't cover is the fact that RV's can be titled as manufactured homes under Arizona titling laws. But it is still a good article to learn from.
Legislative Session. It looks like some serious MHC related bills are going to get through this session. AAMHO is pushing bills to shift tree maintenance responsibilities to landlords and to safeguard their right to organize tenant associations in parks. MHCA is going to seek a law that clarifies abandonment procedures so we don't have any repeats of the month long freeze in abandonments that occurred with the MVD last December. As the bills progress I will be writing more about them in future posts here.
This is really where the MHCA dues pay off since it has some highly regarded lobbyists who prevent the really bad stuff from getting through and help us get necessary legislation enacted. We can thank the MHCA lobbying program for the lack of rent control in this state.
MVD and Bonded Titles & Landlord Lien Sales Resolution (Continued). After this problem got resolved in early January I spoke with a very knowledgeable Assistant Attorney General who advises the MVD and reviewed how MH abandonments work. I believe he understands the process and MVD has the green light to process them although they will be subject to close scrutiny. In particular, I believe bonded title applications are going to need to show some legal basis for claiming title to a MH such as a completed landlord lien sale where a LLL title could not be issued for technical reasons (e.g., assignment of a new AZ serial number when a VIN cannot be found).
Defibrillators. I have been contacted by some parks where the tenant association has bought a defibrillator and wants to keep and maybe use it in the community facilities. Despite common belief, there is a lot of liability associated with these things.
ARS § 36-2262 requires anyone acquiring a defibrillator to have an agreement with a physician who will oversee public access to use of the device. It also requires each "trained user" to call 911 ASAP when using the device on someone suffering cardiac arrest.
ARS § 36-2262 also requires the entity that acquires the defibrillator to maintain it in good working order and ensure it is tested per the manufacturer's guidelines.
ARS § 36-2263 grants LIMITED immunity for an entity acquiring a defibrillator, the property owner where it is located, a good Samaritan using one in good faith in an emergency without compensation, and a trained user. But they are not protected from liability for willful misconduct or gross negligence.
While the law limits liability for use of these things it does not eliminate it and it imposes substantial responsibilities on those involved to ensure there is a contract with a physician, that it is maintained and tested and that there are "trained users" who receive the proper training.
---
February 2, 2013
Unlicensed Dealers. I wrote on January 27 about people raiding parks for homes and after locking up the purchase either trying to resell it to the park at a mark up or threatening to remove the home. Two of these guys who are apparently unrelated turn out not to have dealer licenses. Under Arizona law, a person buying a mobile home with the intent of reselling it is a dealer. This is compounded when multiple transactions are involved.
When the FBLS Department learns of activities by unlicensed dealers, ARS § 41-2193 (C) authorizes it to serve a cease and desist order on the violator. If the activity does not cease, the Department is required to file suit to obtain an injunction.
Parks being raided by unlicensed dealers should contact the FBLS Department and complain. You can check on the status of a person and see if he has a dealer license here.
On January 25, 2013 a Cease and Desist Order was issued against SW Property Management LLC whose managing member is Randon Morris. I believe another Cease and Desist Order will shortly issue against one of these guys and will identify that one when it does.
This is one area where the FBLS Department does a fine job.
Firearms in Parks. This is a recurring problem but it has become more visible with the increase in media coverage of shootings around the country.
The right to bear arms is protected by the Second Amendment and a whole lot of State laws. The Second Amendment applies to government action and forbids government infringement on the right to bear arms. It does not limit how a private property owner can restrict weapons on his property.
State laws do not yet restrict what private property owners can do in this area either. And there are questions whether a state law even could impose such restirctions since there are constitutional protections for private property rights.
I personally am a big supporter of the Second Amendment and of the ban of government restrictions affecting the rights of law abading private citizens to have firearms. But I am also realistic about living conditions in densely populated MHC's.
I strongly favor a provision in a park's rules and regulations prohibiting the public display of any firearm except by licensed law enforcement personnel. Such a rule would not prohibit gun ownership and would allow guns to be kept inside homes and carried to and from a tenant's car, but would prohibit openly wearing or otherwise publicly displaying such weapons. This would eliminate the common problem of bullying tenants wearing a sidearm around the park and using it to intimidate others. That has no place in an MHC.
There is a sample rule dealing with firearms in the rules and regulations in the MHCA Blue Book.
Raffles. I have been contacted by several parks in recent months asking if they can hold raffles.
Arizona law prohibits all gambling unless the gambling falls within an express statutory exception. "Gambling" includes any act of risking or giving something of value for the opportunity to obtain a benefit from a game or contest of chance or skill or a future contingent event (ARS § 13-3301).
A raffle normally involves the payment of money for the opportunity to benefit from a future contingent event and therefore will be illegal unless the raffle satisfies a narrowly defined statutory exception. But even where all that is given by the participant is his advance agreement to accept a home or RV and become a park tenant, the definition appears satisfied.
There are limited exceptions to this law for non profit organizarions and for other organizations getting advance approval from the Attorney General's Office. But this is not going to help an MHC.
So the simple answer is do not conduct any raffles.
---
January 27, 2013
Raiders of Park Homes. Tenants have the right to sell their homes to anyone they choose and the buyer as a general rule has the right to remove the home. All he needs to do is make suitable arrangements for removal, designate a responsible party willing to be responsible for the move, and pay rent through the removal date even if the lease has not expired. Of course the tenant remains responsible for space rent through the rest of the lease term subject to the parks duty to mitigate by making reasonable efforts to re-rent the space.
In recent years a cottege industry has sprung up where sharks will come into parks, convince ignorant or desperate tenants to sell cheap to them, and then offer the home to the park at a higher price or else remove it and sell it to another park wanting to fill a vacant space. A variant of this is to move the home to a park in California with vacancies where these older homes are apparently in short supply.
In an effort to reduce the number of vacancies resulting from this, parks have begun placing right of first refusal provisions in rental agreements. These obligate tenants to allow the park to match an offer and buy the home for the same price and on the same terms when the buyer intends to remove it.
A number of homes are still being sold despite the rights of first refusal and homes are being pulled out. This means the tenants are going to be sued not only for rent for the rest of the lease but also for damages resulting from breach of the contract first refusal right.
My suspicion is that many of these tenants are being induced by the unscrupulous people doing this to ignore the right and sell to them. I also believe that many of them know about these contract provisions but have decided to ignore them in the belief the park won't really do anything.
There are a few groups of people doing this. Their activities constitute doing business as a dealer but they are not licensed as dealers. As a matter of fact they don't seem to know much about dealer licensing laws or any other laws bearing on what they are doing. They simply believe they have found a way to make a quick buck and they don't care about much else.
I don't know if they have some sort of loose affiliation with one another or not but they all seem to be using the same lawyer.
Rights of first refusal are difficult to make work under the best of circumstances. But parks facing the potential of these sorts of raids need to be sure they are in their rental agreements and iw would be well to post signs in the park notifying potential buyers that these provisions appear in tenant rental agreements.
I occasionally hear about parks blocking removal of homes which do not have first refusal rights. There is no legal right for a park to do such a thing.
---
January 23, 2013
"Medical Marijuana" Loses Again. Why do I put quotes around "Medical Marijuana"? Because for the most part I think these laws are a sham for dopers to get lawful access to the drug. A tiny minority of cardholders actually receive some legitimate medical benefit from the stuff but the laws are used mainly by people abusing them.
I would not be greatly upset if marijuana was just legalized (though I would vote against it because I think marijuana can do more harm than good). But what I don't like is a law being designed to be abused and to make a mokery of law in general. We see enough of that already.
Anyway, in a new federal appellate decision, the U.S. Court of Appeals for the D.C. Circuit in the case AMERICANS FOR SAFE ACCESS, ET AL. v. DRUG ENFORCEMENT ADMINISTRATION held that marijuana was properly classified by the DEA as a Schedule I drug--the most serious drug classification under federal law making its possession and use a felony. The Court held that there was not sufficient evidence of medical benefits resulting from use of marijuana to justify removing it as a Schedule I drug.
The DEA has long classified marijuana as a Schedule I drug, the most-restrictive category, finding it "has no currently accepted medical use in treatment in the United States." Consequently, the production, sale, and use of marijuana remains a felony under federal law.
---
January 19, 2013
MVD and Bonded Titles & Landlord Lien Sales Resolution. It looks like this issue has been resolved. We have been advised that MVD will continue to process these matters in the same way as it has in the past. If a landlord lien sale can be done, that will be required. If technical issues like the assignment of a new VIN number or the inability to locate any record on the home in the MVD system prevent issuance of a landlord lien sale title, then a bonded title will be required.
Our understanding also is that even where a bonded title is necessary because of these technical issues, the bonded title affidavit will still need to demonstrate a legal basis to claim ownership of the abandoned home. Normally this means a landlord lien sale will still need to be conducted but instead of applying for a landlord lien sale title, a bonded title will be applied for due to the technical problem.
That means that some parks and third party contractors which have been applying for bonded title to avoid the delay and expense of a landlord lien sale will no longer be allowed to do so. MVD says it will require proof that there is a legal claim to ownership of the abandoned home before it will issue a bonded title.
In addition, MVD will require bonds to be furnished if it finds questionable circumstances under which landlord lien sales have been conducted. And occasionally it may require a "judicial remedy" if it thinks court action should be taken. Though I am speculating, that may include circumstances where lienholders are claiming parks are not properly notifying them of sales pending or tenants are claiming they have not abandoned the homes. Also some parks that handle their own abandonments have not properly documented that they gave proper notices or waited the correct time periods before conducting the sale. These may be some of the circumstances MVD has in mind when it says it may require a "judicial remedy".
Legislation. The Legislature is in session. We expect MHCA to have a legislative program making improvements to the MHP LTA. AAMHO is already at it. Here are some bills they have had introduced:
HB2258. This would shift tree maintenance and other landscape maintenance duties from tenants to landlords under rental agreements signed before January 1, 2013. It would also require rental agreements after January 1, 2013 to disclose who is responsible for landscape maintenance. see http://www.azleg.gov//FormatDocument.asp?inDoc=/legtext/51leg/1r/bills/hb2258p.htm&Session_ID=110
HB2235. This would allow resident organizations to solicit for members in parks despite landlord "no solicitation" rules. See http://www.azleg.gov//FormatDocument.asp?inDoc=/legtext/51leg/1r/bills/hb2335p.htm&Session_ID=110
So far there is no AAMHO rent control bill that has been introduced despite their website saying they intend to try for one. The deadline for house bills to be introduced has expired but new bills can still be introduced in the State Senate until the end of this month.
FBLS Department Budget The FBLSD is going to have some changes made in its funding if the Governor's proposed budget gets adopted. It will start getting a small subsidy from the State General fund but most of its revenues will be from fees it generates. Now those fees go to the General Fund and most of its money comes from the General Fund.
It appears this will give the Department a big incentive to start imposing fines and penalties whenever it can since the more it raises the more it gets to spend. This sort of thinking is a speed trap sort of mentality. Set the poor driver passing through the small town up to be caught in a speed trap, and his fine goes to pay salaries of the town officials. The more they collect the more they make. That's a terrible way for government to do business but that looks like what is coming here.
Relocation Fund. A few years ago the FBLS Department got caught ripping off the Mobile Home Relocation Fund. After that came to light they stopped gouging it so badly though they kept taking more than I believe appropriate to subsidize their relocation fund and other proper expenses. The level of their fund receipts under the Governor's budget does not look like it is going to change.
---
January 12, 2013
MVD and Bonded Titles & Landlord Lien Sales. The ability of government to screw up things that are working never ceases to amaze me. Recently, as I have written, MVD stopped issuing bonded titles when a landlord lien sale took place but because the VIN had disappeared and a new AZ VIN was issued, a landlord lien sale title could not be issued. For nearly 20 years MVD had required us to get bonded titles in those circumstances.
Now they will not issue bonded titles either and instead are saying we need to sue. But of course there is no one to sue since the unit has a new VIN and there is no information available saying who has an interest in the home.
I understand through the grapevine that the top brains at MVD headquarters are studying the mobile home landlord lien sale/bonded title matter. It is pretty clear to me that they really don't understand this area but I hope I am wrong and that they will actually get it clarified. Meanwhile, however, parks may face delays in finalizing their landlord lien sale/bonded title cases. But they should still be initiating the procedures when abandoned homes are discovered since the process takes time and since I think it will be resolved one way or another in the fairly near future.
---
January 9, 2013.
MHCA Newsletter on the Future of the Industry. I normally do not put these newsletters up since you need to be an MHCA member to receive them. But this one is important and also gives non members an idea what they are missing and another reason to join. Read it here: http://www.michaelparhamlaw.citymax.com/f/MHCA_News_01131.pdf
---
January 5, 2013
MVD and Bonded Titles. Late yesterday afternoon I received an e-mail from an MVD official asking for more information on who said they were not allowing bonded titles on mobile/manufactured homes. The e-mail ended by saying: "I can assure you that we do still process bonded titles on mobile home units."
It appears that some mid level bureaucrat may have been giving out wrong information in refusing to process the bonded title packages we were presenting. Hopefully this will be resolved early next week and the bonded title applications will start flowing again. Also, and again hopefully, MVD will make clear to its field offices the fact that bonded titles and landlord lien sale procedures should not be obstructed by confused or poorly trained staff members.
---
January 4, 2013
New Articles. I just posted four new articles on the 2012-2013 Articles Page. They are the top four listed there.
MVD and Bonded Titles. I posted on the Home Page a link to the letter I wrote the MVD on December 21, 2012 asking it to start issuing bonded titles on MH's where a landlord lien sale title cannot be issued due to various defects in the unit's VIN number or registration in Arizona. In the ensuing two weeks I have received no response or even an acknowledgment the letter had been received. Yesterday I wrote a follow-up. We are building an inventory of bonded title applications that MVD refuses to accept and parks are legitimately concerned over what to to with these abandoned units on their land.
It may be necessary to force the MVD to act with a lawsuit. I hope not but it is certainly a possibility.
---
January 1, 2013
January 25 Training Class. Once again I am only doing one manager training class in Maricopa County in 2013 on January 25 (I am doing two others later in the year in Bullhead City and Sedona). The January 25 class is filling up and if you are required to get training in 2013, are in Maricopa County, and want to go to my class, contact MHCA at 480-345-4202 or 800-351-3350.
Triskaidekaphobia. This is a fear of the number 13. Do we have something to fear about a year that ends in the number 13? Maybe.
2013 Legislative Session. Perhaps our greatest fear should be the upcoming session of the Arizona Legislature. It is due to begin January 14, 2013. I am hopeful that we will get some sort of fix at the state level to the SAFE Act situation that greatly impairs the ability of MHC's to finance park owned homes they are trying to sell.
Otherwise we will probably be fighting a defensive battle against AAMHO advocates trying to get bills through. One of the things AAMHO has publicly announced it is going to try and get is some form of rent control focusing on age 55+ communities. In this economy that is the last thing we need.
We might also need to try and get some legislation mandating the MVD to issue bonded titles on abandoned mobile homes when there is no other way to dispose of them. As I posted late last year, MVD recently banned bonded titles on mobile homes for no logical reason. Apparently this was a reaction to its discovery that some of its third party contractors were obtaining them when other remedies such as landlord lien sales were more appropriate.
Taxes. That's another thing to fear. No matter what happens with the so called "fiscal cliff" that is now upon us, taxes are going to go up, whether they are payroll taxes, income taxes, and social security withholding. Lots of hidden taxes are embedded in Obamacare that are gradually going to take effect starting this year. They in turn will depress an economy already unable to recover from the 2008 implosion. Add to this the estate tax that is going to badly hurt small businesses when their owners die and its easy to see that money for retirees and working people is going to be hard to come by. If and when inflation really starts to kick in as the result of our printing money to finance deficits, things are really going to get tight everywhere and especially in the MHC industry.
Government Regulation. This is really going to get bad as more and more of the laws enacted during the first Obama term go into effect. Government regulation is already killing the ability to sell and finance mobile homes. While new laws may not get passed like they were three and four years ago, the ones enacted then are going to start being enforced and that is going to hurt.
---
The information contained on this site is not legal advice and does not create an attorney-client relationship with the user. Landlord-tenant and fair housing laws are always changing and are subject to interpretation. You should always consult an attorney before taking any action.
This is an attempt to collect a debt. Any information obtained will be used for that purpose.
---
Michael A. Parham
Williams, Zinman & Parham, P.C.
7701 E. Indian School Rd., Suite J
Scottsdale, AZ 85251
Phone: (480) 994-4732
Fax: (480) 946-1211