---
---
CORPORATIONS and LLC's TAKE NOTE
Anyone naming me as statutory agent in the past must make updates to their records with the Arizona Corporation Commission reflecting my current address. The agent should be changed to Williams, Zinman & Parham P.C. Be sure to send the papers to us because we need to sign the acceptance. Call Denise at our office for details.
---
---
INTRODUCTION
All views expressed in this blog are mine alone and do not necessarily represent those of any client or other organization. The information you obtain at this site is not, nor is it intended to be, legal advice. You should consult an attorney for advice regarding your individual situation.
Copyright (c) 2014 by Michael A. Parham. All rights reserved
---
December 27, 2014
Loan Opinion Letters. Many MHC operators including regular clients of ours do not seem to know we do these. They refinance their communities but apparently get borrower opinion letters elsewhere. I can't help but think they are paying a lot more for them as a result.
In the 14-month period ending December 29, 2014 we have rendered Opinion Letters in transactions totaling around $157 Million.
In each of those 16 sale or refinancing transactions we also reviewed the complex loan documents in order to advise our clients on the transaction details.

This does not include opinions we gave for three different hedge funds/private-equity firms/real estate investment trusts on priority of liens against single family homes securing rental property backed investor securities in late 2014.

This is just one example of the range of services we offer that other firms working in the residential rental property industry do not.

For more details see our website.
---
December 24, 2014
Merry Christmas!
---
December 22, 2014
MHP's Win Case Involving Century Link. For the last several years Century Link has been telling tenants in MHP's who are Century Link customers that it cannot maintain or repair their phone lines unless the landlord pays for the cost of trenching for underground cable work.

It also refuses to make temporary repairs unless parks allow it to lay cables across the surface of the park (including across sidewalks and streets) and to cover its liability if people get injured by them.

Last summer tenants in a park filed an Administrative Law Judge (ALJ) Complaint against a park for refusing to do these things. A hearing was held in late November featuring AAMHO on the tenants' side and MHCA on the landlord's. MHCA Executive Director Susan Brenton was the star witness testifying about the history of the MHP LTA, the exclusion of telephone service as an essential utility under the Act, recent efforts by Century Link to shift telephone line maintenance responsibilities to park landlords, and efforts to get the Corporation Commission to take action

This week in a clear decision the ALJ ruled that MHP landlords have no duty to do this for Century Link. I represented the park in this case. Here is a a copy of the full decision.
Here is the money quote near the end of the decision:
This case is governed by the Arizona Mobile Home Parks Residential Landlord and Tenant Act found at Arizona Revised Statutes Title 33, Chapter 11 (A.R.S. §§ 33-1401 through 33-1491). The furnishing of outlets for telephone lines, and the maintenance thereof, is not a utility that is required by Arizona Mobile Home Parks Residential Landlord and Tenant Act found at Arizona Revised Statutes Title 33, Chapter 11 (A.R.S. §§ 33-1401 through 33-1491).
This is a major victory for MHP landlords. The decision makes it clear that parks are not responsible for taking over maintenance of failing telephone landlines being abandoned by a public utility as it focuses on 21st century technology.
---
December 20, 2014
Medical Marijuana Not a Reasonable Accommodation Under Fair Housing Act. When the Arizona Medical Marijuana Act first became law, there was immediately a debate whether the use of medical marijuana constituted a reasonable accommodation under fair housing laws, and thus whether a landlord was required to allow a tenant to use it on the property.
We believe that because marijuana is still a drug under the federal Controlled Substance Act (CSA), to permit its use on property was not a "reasonable" accommodation. This is because such an accommodation would require the landlord to violate federal law.
On December 3, 2014, a federal district court in Michigan came to the exact same conclusion: permitting medical marijuana in a rental property is not a "reasonable" accommodation.
In Forest City Residential Management v. Beasley, a tenant with multiple sclerosis was prescribed medical marijuana and requested permission from her landlord to use it on property. The landlord refused, and a lawsuit inevitably followed. The court noted that any use of medical marijuana violated the CSA, as the CSA has no exception for medical use of marijuana.
The court ruled that permitting the use of the drug would fundamentally alter the nature of the landlord's business. Under fair housing laws, a request that fundamentally alters the landlord's business or creates a financial or administrative burden, is not reasonable and does not have to be granted.
This is the first case in the country that we are aware of that has addressed the issue of whether medical marijuana use can be a reasonable accommodation.Drawn from Mark Zinman's Bolg entry on WZP Website
Based on an entry by Mark Zinman on the WZP Website Blog.
---
December 19, 2014
New Articles Posted. I just posted five new articles on the 2012-2014 Articles page. Click on that heading in the left margin to read them.
Frivolous Appeal Decision. A former tenant in Tucson sued his landlord on a variety of things last year. Her represented himself. Handling cases against self-represented litigants is always difficult since in addition to explaining our client's position, we have to figure out what the plaintiff is suing for and then explain that to the Court so we can rebut it.
This tenant was suing for hundreds of millions of dollars for a variety of reasons, many of which made no sense to us. Melissa represented the landlord at the Pima County Superior Court and obtained an order dismissing the case and awarding our client's legal fees.

The tenant appealed. Melissa then represented the landlord in the appeal and was successful in getting it dismissed. The Court also awarded our client his attorney fees on appeal as a sanction against the tenant under Civil Appellate Rule 25, for the manner in which he conducted the appeal.

We always regarded this case as a frivolous matter. But people getting hit with these kinds of lawsuits still worry about them.
Anyone interested in reading the Court's decision can do so at that link.
---
December 14, 2014
Arizona Multihousing Association. Our partner Mark Zinman was elected to the AMA Board of Directors last Friday for 2015. This is the AMA policy making body and it is regarded as an honor to be placed on it.
For the last several years Mark has been on the AMA's Government Affairs Committee that coordinates and approves its lobbying efforts. He will continue to serve on this next year.
Having Mark in these positions should make it easier for MHCA to coordinate its lobbying and government affairs work with its larger sister organization.
Our firm is unique in having its longstanding close relationships, not only with MHCA and the AMA but with the Arizona Association of RV Parks & Campgrounds as well. We pride ourselves in championing the interests of the residential housing industry, not just milking it for legal fees.
MHCA December 12 Training Class. Over 100 managers showed up for this last class of 2014. It was an active and energetic group, and they wore me out by constantly engaging me with questions and discussion on both the landlord tenant and fair housing matters we discussed.
For those who missed it and need training to satisfy legal requirements (at least six hours every two years for MHC managers and within six months after being hired for new MHC managers) I will be posting the 2015 MHCA schedule right after the first of the year.
Fire, Building and Life Safety Department. The Director and Deputy Director jobs in this agency are political appointments and those people serve at the pleasure of the Governor.
In January a new Governor takes office and new people will be appointed to take over the major government agencies. FBLSD is certainly not a major agency so I do not look for new leadership to be appointed immediately. But the jobs are open and I am hopeful that we will get some new blood to replace the catatonic leadership now in place over there. The Department's staff is for the most part competent, knowledgeable and easy to deal with. They could use some leadership worthy of their abilities.
Board of Manufactured Housing. MHCA President Neal Haney has been on this Board that sets policy for the Department for many years. In 2015 he is stepping down and will be replaced by Greg Johnloz, an old pro who should continue Neal's tradition of ensuring the MHC indiustry interests are not harmed by the FBLSD.
---
December 11, 2014
Friday, December 12 Training. I will be conducting the last MHCA Manager Training Class of 2014 tomorrow, Friday, December 12 in Mesa. It already has 120 or more people signed up but the meeting room will hold 200 so there is still room.
If you are a park manager and have not been to a manager training class in two years or are a new park manager, the law requires you to undergo at least six hours of qualifying training. Call the MHCA office at (480) 345-4202 to register.
If you decide at the last minute to go, you can probably sign up at the door--it is at Palm Gardens MHC in Mesa. If you do so, be sure to bring your checkbook or credit card.
---
December 5, 2014
Century Link Century Link continues to tell parks and tenants alike that the landlord must do all trenching and restoration work before they will service lines or respond to tenant/customer service complaints. They also refuse to provide service unless the park agrees to cover their liability for hazardous conditions they cause with above ground cables lying across the surface of parks. I have written many times here that this is garbage. Neveretheless Century Link may still try and get unsuspecting landlords to sign documents agreeing to do work that Century Link is now required to do.
Any park getting this kind of treatment from Century Link should contact the Arizona Corporation Commission and file a complaint. Tenants should do the same thing. Century Link, not the park, in most cases is responsible for servicing its lines including doing all digging necessary in its easements and restoration of the affected area. Here is a link to the Commission website explaining the process. http://www.azcc.gov/divisions/utilities/consumerservices.asp
I am hopeful we will get a strong ALJ decision aftyer last weeks hearing (see my November 22 post) that we can use to finally put an end to this disgraceful Century Link practice.
Unusual Immediate Eviction Situations. There are a couple of situations where a park can evict a tenant without giving advance notice and an opportunity to cure a default. They don't come up very often but once in a while they do.
1. Holdovers. When a rental agreement expires and the landlord asks the tenant to sign a renewal rental agreement but the tenant refuses, ARS § 33-1483 (B) allows the landlord to evict. The landlord must first wait for the current rental agreement to expire. Then he must offer a new written agreement and ask that it be signed. If it has a higher rent, the landlord must have given a 90 day rent increase notice. And the tenant must refuse to agree to sign the new agreement. While most landlords will just live with the situation as long as the tenant pays rent, the law does give the option to evict. If you want to do this, don't accept rent for the month you demand the new rental agreement. Its probably a good idea to tell the tenant in writing that you intend to evict if he refuses to sign the new rental agreement or vacate.
2. Unlawful Refusal to Allow Access to Space. ARS § 33-1484 (A) says if a tenant refuses to allow the landlord lawful access to the space, the landlord may terminate the tenancy. No prior notice or opportunity to cure is required. ARS § 33-1481 (A) says that once a rental agreement is terminated, the landlord has a claim for possession of the space (i.e., he can evict).
These situations normally occur when a tenant has a fence and gate he keeps locked and refuses to allow the landlord to enter to do maintenance work or read a utility meter. Another example is when a vicious dog is in the back yard preventing access and the tenant refuses to restrain the dog.
This does not involve access to the home--the landlord has no right of access to a tenant owned mobile home.
But when a tenant repeatedly refuses to allow access to the space the landlord legitimately needs, the landlord can give a notice immediately terminating the tenancy and immediately file to evict.
---
December 1, 2014
Stagecoach Trails Case. On July 19, 2013 the Court of Appeals decided this case in favor of a park trying to convince the City of Benson that it had a right to treat the entire property as a non conforming use when replacing homes. The Court of Appeals held that when a non conforming use predates a zoning law change, the entire park, not just individual homes or spaces is what is grandfathered in: "the protected use is the mobile-home park rather than the individual spaces".
Many cities including Phoenix and Mesa apparently have not gotten the word since they still require parks predating their current zoning ordinances to comply with new setback and other requirements when replacing homes. Apache Junction had been doing this as well but recently recognized the Stagecoach Trails rule when it was brought to their attention.
Parks confronted with such a demand should bring this case to the City's attention. A copy can be found and printed out here.
---
November 26, 2014.
Thanksgiving 2014. We are closed both Thursday and Friday since both days are Court holidays.
---
November 22, 2014
Century Link Hearing. Century Link for the last several years has refused to work on tenant phone lines in parks where new lines from homes to telephone junction boxes are needed or where work on underground cables needs to be done unless the park pays for the necessary trenching. That is expensive and means the cost would be passed on to tenants in the form of rent increases, including tenants not customers of Century Link.
The effect is a shift in the cost of maintaining the Century Link infrastructure while Century Link keeps all of the revenues from that system. It also means non Century Link customers (tenants not using them) would be subsidizing tenants who are customers.
For years parks have been refusing to agree to this. Century Link occasionally lays cables on the surface of the park without permission creating safety hazards, and then blames parks when they won't bury the lines, telling tenants it is the parks' fault. Parks point out that Century Link has had the necessary easements for decades to do the work that needs to be done but is simply trying to shift the cost of infrastructure maintenance to another party--the landlord--which is not responsible.
This year some tenants of a park filed an ALJ complaint against the landlord seeking an order that the park undertake this responsibility. Yesterday a hearing was held on the issue and it was clearly shown that Century Link has no right to insist landlords do this, and nothing in the law requires them to. I am hopeful the eventual decision will be helpful in forcing Century Link to do its job and quit blaming landlords for its failures, in their campaign to shift maintenance expense for keeping their "legacy systems" going.
It is common knowledge that telecommunications providers are getting out of the landline business across the country to focus on the more profitable wireless technologies. This cost shifting strategy appears to be a last gasp to try and turn a profit from landlines before they are entirely abandoned.
These are called "legacy systems" because they are a legacy of the 19th century (when the telephone was invented) and the 20 century (when the existing hardware systems to create the landline telecommunication networks were developed. It is now the 21st century and that technology is obsolete and expensive to keep up).
This picture shows the kind of installations Century Link is doing when parks refuse to do their trenching. Of course such an installation is clearly unsafe. This one had lines across front yards, sidewalks and streets. When such an installation is ripped out either by the park or by Century Link after a demand by the park, Century Link blames the landlord. I hope the ALJ decision will enable us to put that practice to a stop.
---
November 21, 2014
New Firm Newsletter. Our firm's Thanksgiving Newsletter is out focusing on the basics of giving notices, etc. Read it here.
December 12, 2014 Training. I will be conducting the last MHCA Manager Training Class of 2014 on December 12 in Mesa. It already has nearly 100 people signed up and there is not much room left. If you are a park manager and have not been to a manager training class in two years or are a new park manager, the law requires ypu to undergo at least six hours of qualifying training. Call the MHCA office at (480) 345-4202 to register.
2015 Legislative Program. I attended an MHCA Board meeting yesterday. It looks like we will be pursuing an aggressive legislative program next year, with a focus on cleaning up some outdated portions of the MHP LTA and trying to deal with unethical and illegal practices of poachers. I will be writing more on this as we get into the legislative season which begins in early January.
---
November 17, 2014
As Is Sales--There is Still a Duty to Disclose Defects. Arizona law implies a covenant of good faith and fair dealing in every contract so that "neither party will act to impair the right of the other to receive the benefits which flow from their agreement or contractual relationship." Rawlings v. Apodaca, 151 Ariz. 149, 153, 726 P.2d 565, 569 (1986). Some MH sellers think that they can avoid this liability to a buyer if they include an "as-is" provision in their purchase contract.
This is due to a misunderstanding regarding what an "as-is" provision actual means. Such a provision does not relieve a seller from all liability associated with a sale, but rather provides that the seller is making no warranties and will not be making any repairs that are not otherwise agreed in writing. However, a seller must still disclose latent defects.
A latent defect is defined as a hidden or concealed defect; one which could not be discovered by reasonable and customary observation or inspection. Courts have held that nondisclosure to the purchaser of latent defects known to the seller impairs the right of the purchaser to receive the benefits of the contract. This is because it is the very nature of the latent defect, the fact that its hidden, precludes the discovery of the defect upon a reasonable inspection.
In deciding whether a seller can be liable for defect in a property, the court looks to the following: (1) was the defect material the transaction; (2) whether the defect is latent or patent; (3) whether the seller knew about the defective issue; (4) whether the buyer undertook a reasonable inspection; and (5) whether the seller gave the buyer an equal opportunity to discover the defect.
In other words, if you are seller a home, an "as-is" clause may protect you from numerous claims of alleged defects of the property. The parties can even stipulate to waive any seller disclosure requirements. However, if a material defect exists, that the seller is aware of and intentionally hides it, the seller could face liability. On the other hand, if the seller is unaware of any problems or discloses the known problems, an "as-is" addendum is used, and the buyer had a reasonable time to inspect, the seller likely will not be liable.
Based on a blog entry by Mark Zinman on our firm Blog.
---
Holiday Evictions
.
This was in my 2009 Blog around this time.
It's that time of year again when managers with full hearts and empty heads decide to put off evictions for the holidays. I suppose some owners are also responsible for this lunacy.
Am I Scrooge? Well yes, but that has nothing to do with my views on this. When a tenant is allowed to not pay rent during the holidays, he often winds up spending the money on other things like presents for the kids. Meanwhile late charges build up and more rent comes due the following month. A park not evicting over November rent and waiting until after the holidays in January has allowed three months' rent and associated late fees to build up. The tenant has spent the money and by the time the day of reckoning arrives has gotten so far behind that he can not possibly get caught up.
But if the park forced the issue in November when the rent came due, the amount due would be manageable and the tenant would not have had the opportunity yet to spend the money on Christmas presents. He can afford to dig out of the fairly small hole he is in.
Making the tenant deal with the issue now is the best Christmas present the park can give since it will enable him to keep a roof over his head after the start of 2010. Giving into the soft hearted and even softer headed instinct to be "kind" and not file to evict eventually results in the tenant being forced to move and in most cases to lose his home.
I think there should be a special place in Hell for the manager who does this. It is an evil Christmas present that more times than not will create a homeless family.
---
November 11, 2014
New MHCA Newsletter. The November-December issue is now out. Read it here.
Year End Financing. We are working on Borrower loan opinion letters on four major apartment refinancing deals, one MHC purchase financing deal, and an acquisition of one of the largest MHC's in the state. In addition we are providing opinion letters on three multi-million dollar securitization of pools of residential properties. These arrangements entail securing the payment of publicly issued bonds with rent streams from residential properties dedicated to them.
It is a very busy time for us.
But we have not lost sight of the fact that our main purpose is to support the resdiential rental housing industry, and in my case, MH and RV Parks.
---
November 7, 2014
Veterans Day and Marine Corps Birthday. The Marine Corps was founded November 10, 1775. Monday will be its 239th birthday. Tuesday, November 11 is Veterans Day.
I am partial to the Marine Corps (my Dad was a career Marine officer) and to the Navy (in which I served a long time ago). But I admire and respect all veterans, especially those now serving and who have served since the draft was abolished and our military services became all volunteer forces. Loyalty and patriotism is what drives our current and recent service members.
We should honor them all on November 11.
---
November 4, 2014
Disparate Impact. I have written for years that "Disparate Impact" is not a proper test for housing discrimination. This theory says when a neutral rule has the effect of treating minorities differently than others, it is discriminatory even though it was not meant to be. Recently HUD adopted regulations incorporating Disparate Impact as its test for housing discrimination. Every federal appeals court that has considred the question has adopted Disparate Impact as a housing discrimination test. But thanks to crafty maneuvering by the obama Administration, the issue has never been ruled on by the Supreme Court.
The Supreme Court is set to rule on this next June and it is unlikely the Administration will be able to avoid it this time since the State of Texas is party to that suit.
Meanwhile on Monday, the U.S. District Court in Washington, DC held the HUD rule applying Disparate Impact in housing discrimination is invalid. The Court echoed the reasoning I have long argued: the text of the Fair Housing Act allows for only direct discrimination claims and not those based on so-called disparate impact allegations. The Judge wrote that the Administration's view that the language of the Fair Housing Act assumes that disparate impact claims are permitted "appears to be nothing more than wishful thinking on steroids."
Read the opinion here.
---
October 30, 2014
Flagstaff Proposed Relocation Ordinance. The City of Flagstaff has been working on a proposed city ordinance that would impose significant costs on landlords wishing to change the use of their land and get it rezoned for a use other than the current use. The most recent draft applied it to multi-family communities as well as MHC's.
MHCA and the AMA engaged us to write a letter to the City explaining how the proposal was unlawful and unconstitutional
This is the result of a recent failed attempt to rezone Arrowhead Village MHP in order to allow student housing to be built on the land replacing the current MHC use. That attempt failed because activists assisted by certain City representatives were trying to force the developer to agree to payment of large sums to park residents to help with their relocation costs. The developer finally just threw in the towel.
The proposed ordinance would impose relocation costs on the property owner to cover tenant relocation expenses in addition to the benefits MHC tenants are already entitled to under the mobile home relocation fund that is administered by the state. It would amend the Flagstaff zoning ordinance to condition a zoning change of land occupied by a mobile home park or apartment complex on submission of a plan prepared by a "Relocation Specialist" that the park owner would be required to employ.
The proposal states: "the City Council intends to supplement the requirements of state law for the purpose of mitigating adverse impacts due to the displacement of tenants in conjunction with a Zoning Map amendment to another use" and further "the City Council requires information from proposed developers or property owners about the assistance a developer may provide to displaced households that have reduced relocation options."
The last version of the ordinance applied it to multi-family communities (apartments) as well as MHC's.
Placing the burden of financially subsidizing tenants in finding replacement housing when a mobile home park or multi-family community wants to change the use of its land is fundamentally unfair. The landlord had nothing to do with the societal problems in the Flagstaff area that has made housing unaffordable to persons of limited means. In fact, as was the case with Arrowhead Mobile Home Park, the landlord in the past has mitigated the effect of those circumstances by providing affordable housing.
As the two cases involving relocation benefit obligations imposed on landlords cited in our letter make clear, such actions are also unconstitutional. That alone, aside from the fact that the legislature has pre-empted the field insofar as mobile home tenant relocations are concerned and the fact that protected private property rights would be violated, is ample reason for the Council to reject this well intentioned but poorly thought out proposal.
Our letter was presented at a Council meeting on October 28. Susan Brenton, the MHCA executive director presented the letter when she spoke in opposition to the proposal.
As a result the City has dropped multi-housing communities from the proposal and has agreed to further study with imput from MHCA and MHC operators before proceeding with the ordinance. Hopefully they will come to their senses and just drop the whole thing since, as out letter points out such a proposal is unconstitutional and violates other state laws.
---
October 24, 2014
Firm Blog. Our firm website now contains a blog page. While all attorneys can blog on it, Mark is primarily responsible. The Blog will generally update the rental housing industry of developments affecting it. I will from time tp time reproduce some of Mark's posts here. Here is a link to the Blog.
Fair Housing Testing Subsidies. On October 15, HUD awarded $38 million to over 100 organizations nationally to "fight housing discrimination". The funds are to be used to pay testers of alleged housing discrimination and to complete investigations. In Arizona, three entities are receiving funds: Arizona Fair Housing Center ($320,430.00); Southwest Fair Housing Council (Education and Outreach ($123,555.00); and Southwest Fair Housing Council (Private Enforcement) ($311,245.00).
With an influx of grants, managers should be careful to always follow their applicable standards when dealing with applicants. Never pre-judge an applicant and always follow the same process of approving applicants. Have written standards and apply them objectively.
Assume that every applicant is a tester trying to find whether managers will violate fair housing laws.
Residential Rental Economy is Doing Well. We have four transactions pending involving refinancing of existing rental properties. In addition we are involved in the sale of two major MHC's and one big RV Resort. Sun Communities is finalizing the takeover of the Americal Land Lease portfolio. Every time I turn around I read about another small park getting sold. This seems to be a healthy and active market.
There are tons of new apartment communities under construction in Arizona. Unfortunately I don's see that happening in the MHC and RV Resort industries.
Gay Marriage Ban Struck Down. A federal court on Thursday ruled that Arizona's ban on gay marriage is unconstitutional. The court held that laws banning gay marriage were "unconstitutional because they deny same-sex couples the equal protection of the law." We do not expect the State to appeal the ruling, thus clearing the way for gay marriages. Effectively immediately, all court clerks are ordered to begin issuing gay marriage licenses.
Sexual orientation is still not a protected class under fair housing laws. But it would be insane to discriminate against someone on that account and it is only a matter of time before that classification is added to fair housing laws.
---
October 17, 2014
Utility (Water, Sewer, Gas, Electricity, and Trash Removal) Charge Complaints. A common area of tenant complaints is improper utility charges by parks. The MHP LTA limits landlord utility charges to the local utility provider's single family residential rate. Landlords sometimes miscalculate this. If it is a metered utility there must be separate meters for each tenant and billings must be made based on meter readings. Parks charging for metered utilities that don't have meters should not be doing so.
If the local utility provided allows service suspensions when customers are away, parks must do so as well. This is a common oversight by landlords.
Parks found to have overcharged for utilities of to have refused service suspension requests can be ordered to refund overcharged amounts.
The law permits a MHP and RV Park landlord to separately charge for utilities provided certain restrictions are complied with.
1. If the utility is metered (like water), separate meters need to be installed at each rental space. The meters need to be read each month with opening and closing readings taken.
2. The amount charged each month cannot exceed the single family residential rate of the local utility provider (normally the provider from which the park is obtaining the utility service). In the case of water produced from a park owned well or sewer service provided by a park septic system or package sanitary plant, it would be the single family residential rate of the nearest provider in the area where the park is located.
3. Each month the park must provide the tenant a utility bill formatted in a manner similar to the local utility provider's bill showing how the charges were calculated. In the case of metered utilities the bill must show opening and closing meter readings. There are billing services that produce rent statements including utility bills monthly that do a good job of this.
4. In order to bill for sewer in most places, water needs to be metered. The reason is that after the first year, most (but not all) sewer utilities recalculate the monthly charge by determining water usage during the winter months. Without meters, determining water usage is impossible making the sewer recalculation impossible.
5. NOTE, in the case of RV parks, metered utilities can be charged with another method not available to MHP's—the ratio allocation basis.
6. NOTE ALSO, that the rate to be charged is the single family residential rate of the providing utility, not the rate it charges the park which usually is a commercial rate even if described as a rate per space. In identifying the rate to be charged, be sure to check the single family residential rate.
---
October 9, 2014
Rental Tax on Utilities. Almost all municipalities have a rental tax on residential landlords. If rentals are for more than 30 days the state sales tax does not apply. But municipal rental taxes do. These are called "Transaction Privilege Taxes" or TPT's.
There is a uniform ordinance that most municipalities have adopted. The relevant provision is the same from municipality to municipality except for the tax rate that varies between 1% to more than 3% depending on the location. Here is the City of Phoenix version of the relevant ordinance (the Phoenix tax rate is 2%):
14-445 Rental, leasing, and licensing for use of real property.
(a) The tax rate shall be at an amount equal to two percent of the gross income from the business activity upon every person engaging or continuing in the business of leasing or renting real property located within the City for a consideration, to the tenant in actual possession, or the licensing for use of real property to the final licensee located within the City for a consideration including any improvements, rights, or interest in such property; provided further that:
(1) Payments made by the lessee to, or on behalf of, the lessor for property taxes, repairs, or improvements are considered to be part of the taxable gross income.
(2) Charges for such items as telecommunications, utilities, pet fees, or maintenance are considered to be part of the taxable gross income.
. . . .
(b) If individual utility meters have been installed for each tenant and the lessor separately charges each single tenant for the exact billing from the utility company, such charges are exempt.
Under these ordinances it has generally been understood that all landlord revenues from rental including base rent, late fees, pet fees, guest fee and the like are subject to the rental tax. That includes utility charges imposed by landlords.
However subsection (b) creates an exception for metered utilities that are separately metered and charged to tenants. Some landlords have assumed that when metered utilities are submetered and billed to tenants, those utility charges are exempted from the rental tax. But as the highlighted language points out, in order for the exclusion to apply the landlord is limited to charges equal to the exact amount paid by the landlord for the utility being passed through to tenants
State landlord tenant law addresses what a landlord can charge for utilities.
The Residential LTA that applies to rental of dwellings at ARS §33-1314.01 allows a landlord to submeter and pass through its exact charges pro-rata to submetered usage. It also allows an administrative fee. Alternatively it allows landlords without submeters to allocate their costs under other formulas. The problem here is that if submeters are not used, the exclusion does not apply. Also an administrative law judge decision has held that if an administrative fee is added the exclusion does not apply. There must be submeters and the total tenant bills must be exactly what the landlord has paid for the exclusion to apply.
Under the Mobile Home Parks and the Long Term RV Rental Space LTA's, landlords may separately meter and charge up to the single-family residential rate. It is highly unlikely that the total tenant charges in the aggregate will exactly equal what the landlord has paid. Once again the exclusion would not apply.
Some municipalities have begun auditing landlords to determine if they have been remitting rental tax on utilities. These audits can go as far back as six years.
Landlords would be well advised to review what they are charging and remitting rental taxes on.
---
October 3, 2014
Fair Housing--Disparate Impact Test. I have written on this before.
If you do something without meaning to discriminate but the inadvertent effect is the treatment of a protected minority differently than others, are you guilty of unlawful discrimination? If you have criteria that exclude applicants with criminal backgrounds and it can be proven that certain minorities are convicted of some crimes like minor drug offenses more often than others, is your rule discriminatory because of this effect even though you had no intention to discriminate?

This is called "Disparate Impact". Many experts believe that under fair housing laws, to be discriminatory the policy needs to purposely discriminate. The rule on its face must discriminate, in the minds of these experts, before it can be found discriminatory under Fair Housing laws. I agree with that view.
But virtually every single court that has addressed the issue has decided that "Disparate Impact" is a correct test for fair housing discrimination. But there is one court that has not considered the issue--the U.S. Supreme Court. There have been two other cases that got up to the Supreme Court the last few years. But the Obama administration Justice Department, sensing the Court would strike "Disparate Impact" down as a fair housing discrimination test has engineered settlements of those cases that made the issue moot meaning the Supreme Court did not decide it.

The Supreme Court is once again expected to decide this issue by next June. It just accepted review of a case from Texas raising this issue. Many believe it is unlikely this case will be settled since the State of Texas is one of the parties. The expectation is that Texas will do whatever is necessary to get the Supreme Court to rule on the issue. Read more here.
2015 MHCA Manager Training. MHCA has tentatively scheduled its manager training classes for 2015. I have posted this schedule on my MHCA page.
---
September 26, 2014
New MHCA Newsletter. The September-October edition is now available. You can see it here.
Congratulations. Congratulations to Melissa for having the most popular panel at the June MHCA Conference. Read the survey results in the MHCA newsletter. She beat her old man, among others.
Firm Website Maintenance. Our firm website will be having some work done on it over the coming weeked and may not be available. This website of course is not affected.
Municipal Utility Games. For some reason this has become an issue in the MHC industry here. Parks typically buy water from municipal water utilities and redistribute it through individual space meters to tenants, charging the single family residential rate.
Some municipalities exempt water sold through individual meters from rent tax but impose that tax on non metered utilities (sewer and trash). That's okay with me.
Some attempt to prohibit parks from selling individually metered water for more than they pay for it despite the state law allowing it. Around 1989 I was able to get an injunction against one municipality stopping it from doing this. However another municipality that was not only a drinking water provider but an irrigation district as well, was able to get the courts to allow it to impose that restriction on parks getting water from it on special state constitutional grounds pertaining to irrigation districts.
So the results are mixed in challenging the ability of municipalities to restrict prices on water resales despite the provision in the MHPLTA specifically allowing it.
The newest trick is to try and impose a special charge on parks charging the single family rate for water purchased from the municipality equal to the difference between what they pay and what they receive for the water--effectively charging parks themselves the single family rate for their water when they charge a lower commercial rate to similar customers not reselling water.
I don't know if there will be court challenges to these practices, an attempt do deal with it legislatively, or anything else done at this point.
---
September 19, 2014
Special Newsletter Concerning Flooding in Parks. We just published a special newsletter covering issues arising out of tenant flood claims resulting from last week's heavy rains. Click on the image below to read it.
---
September 17, 2014
"Sinkholes". Tenants in several parks have started trying to get landlords to take responsibility for repairing their homes due to water damage resulting from last week's heavy rains. I note that they have started calling them "sinkholes". Apparently someone has put the word out that using this new word to describe an old problem will somehow trigger landlord liability. Since in every contested case that has ruled on the issue, responsibility has been determined to be that of the tenant, a new approach from their point of view is probably called for.
But these are not sinkholes. Sinkholes are holes that occur in areas that have underlying soluble rock, which include limestone and salt bodies according to the Arizona Geological Survey. The groundwater travels through these rocks and slowly, bit by bit, molecule by molecule, it dissolves those rocks. They are not muddy areas under homes that get that way due to surface water drainage.
Even if they really were sinkholes, their occurrence would seem to be the result of inadequate compacting of the ground prior to installation of the home by the tenant contractors.
---
September 16, 2014
Flooding in Parks. After heavy rains like in the Phoenix area last week and predicted again this week, a lot of tenants experience water getting under their homes. This often causes the home to settle, the floors to swell, and everything from cabinets to doors to get out of alignment. It can be very expensive to fix the underlying problem and the damage to the home.
Homeowner insurance companies will sometimes tell tenants the park is at fault since the water would not have gotten there in the first place if the park had been properly designed and maintained by the landlord. Other tenants in their search for someone else to blame for their own problems come up with this idea on theoir own.
It is common about now for parks to start getting tenant complaints demanding they fix the tenant homes since the park has a duty to maintain its grounds and its failure to do so caused their water problems.
But the law at ARS 33-1451 (A) requires tenants to maintain their spaces, not the park. In every single case of a tenant home being flooded I have seen it was the tenant, not the park who was at fault. This can result from building structures below the drainage plane; building obstructions in the drainage path like Arizona rooms, patios, pads for air conditioning, and landscaping decorations, that divert water to the home.
Or it can result from their plants pushing the ground up as their roots grow and mature, diverting water out of drainage channels. Sometimes it results from the tenant installation contractor not setting the home high enough, of improperly sloping the ground around it or improperly skirting the home. Sometimes it is from failure to maintain the skirting.
If a tenant makes a demand that the park fix a flooding problem at his home, the park should get someone down there immediately and take a full set of photos showing the damage and the condition of the lot and surrounding areas so the true causes can be identified. Do not be in a hurry to fix these problems if the cause is tenant neglect or negligence.
Parks cannot be built without approved government plans. These plans include drainage plans that government planning agencies must approve. As long as the park was built according to plan and as long as the lay of the land and drainage features called for have not changed since the park has been open, there is generally no responsibility of the park for water damage to tenant homes.
---
September 13, 2014
Yuma MHCA Seminar. I did this yesterday. We had over 40 managers and owners there which for Yuma is really good attendance (there are not that many MHC's there though there are lots of RV parks. This class was great. While there were a number of new managers there, the participation by everyone was really gratifying. No one slept through this calss and the time passed quickly.
MHCA sold a lot of books, especailly the Blue Book which I recently updated for 2014. There are a number of important forms changes in the current edition including the new assistive animal request form I wrote about a couple of days ago.
Newport Pacific, a well regarded California based park management company has taken over management of some Yuma area parks and had a very sharp management couple at this seminar.
My next class is in Mesa on December 12.
---
September 11, 2014
Obsolete Forms Can Get You in Trouble. MHCA has been publishing forms since 1987 when the first Blue Book came out. But over time laws change and some of the forms become obsolete. There have been so many changes in the law since 1987 that every single form in that first Blue Book are now obsolete.
Sometimes use of a form that was appropriate when it was written can actually not get you in trouble. That is why it is so important to use updated forms. For example it was legal to run "adults only" parks in 1987 and forms imposing that restriction were fine then. But in 1989 the laws changed to make those kinds of communities illegal under fair housing laws. So use of forms containing "adults only" restrictions that were lawful in 1987 would be unlawful in 1989.
The moral of the story is to replace your forms when they are obsolete. If you use MHCA forms, especially the Blue Book, get a replacement when it is updated.
Assistive Animal Reasonable Accommodation Request Form. The old Blue Book had this form but the version in it called for a medical provider to specifically certify that even though he knew the animal was a "dangerous breed", that particular animal was needed by the tenant. In 2013 HUD published a position statement on dangerous breeds as assistive animals.
This called into question the practice of having medical providers specifically address the need for the tenant to have a "dangerous breed" as an assistive animal. While it is possible HUD's position is not supported by the law, prudence dictates that this inquiry not be made of the medical provider any more.
As a result the REASONABLE ACCOMMODATION ASSISTIVE ANIMAL REQUEST form in the 2014 version of the Blue Book eliminated those parts. However many parks have not obtained the new Blue Book and continue to use the old version of that form. This is a mistake and the new form should be used.
As a courtesy, here is the new version of the form.
---
September 10, 2014
Training. My next training class is Friday, September 12 in Yuma. I will be doing another one December 12 in Mesa. If you are in the west or north part of Arizona, and/or are in need of a new training certificate (i.e., hired in the last six months or no training for two years) you should register for the Yuma class. Contact MHCA at 1 (800) 351-3350 or (480) 351-3350 to register.
Court Eviction Rules. The State Bar and a group of lawyers affiliated with Legal Aid tried last May to get the Court Eviction Rules changed to allow a tenant to require an eviction case be assigned to a different judge for no reason.
This would have resulted in big delays in getting cases heard and would mean that tenant friendly judges would be getting more than their fair share of them.

I was one of two landlord attorneys on the committee that wrote the Eviction Rules in 2007 and filed comments with the Supreme Court in May strongly criticizing and objecting to the proposal.

On September 3 the Supreme Court denied the request by the State Bar.
---
September 4, 2014
There is no Qualification/Certification to be an Assistive Animal. Under the ADA, a "service animal" means any dog that is individually trained to do work for an individual with a disability, including a mental disability.
The ADA generally does not apply to housing communities. The Fair Housing Act (FHA) does apply and it has separate requirements for "assistive animals". These are not limited to dogs. The category includes Emotional Support Animals or Comfort Animals and Therapy Animals.
The FHA definition of discrimination includes the refusal to grant reasonable accommodation when such accommodations may be necessary to afford a person equal opportunity to use and enjoy a dwelling.
Inquiries into the existence, nature, and extent of disabilities are generally prohibited. But if either the disability or the need for the animal is not apparent the landlord can ask a person to certify (1) that a member of the household has a disability; (2) the need for the animal to assist the person with that specific disability; and (3) that the animal actually assists the person with a disability.
If there is a requested accommodation for an assistive animal that provides emotional support, a landlord is within its rights to ask for documentation from a health care provider, (physician, psychiatrist, social worker, or other mental health professional) that the individual has a disability and that the animal in question will provide some type of disability-related assistance or emotional support.
A landlord may not ask an applicant or tenant to provide access to medical records or provide detailed or extensive information or documentation of a person's physical or mental impairments.
The FHA does not require an assistive animal to be trained or certified. Although dogs are the most common type of assistive animal, other species may also constitute assistive animals.
Pet Rules/Pet Agreements
Recently we have been seeing pet rules and pet agreements in parks that require people claiming to need an assistive animal to provide proof that the animal has been trained and/or certified.
This is not a proper inquiry to make or a proper requirement to impose on the person seeking approval. Generally, if the need is apparent, the animal should be approved. If the need is not apparent, the documentation described above may be requested. But proof of training or certification may not be required, and just doing so may well constitute a fair housing violation.
Parks should review their pet rules and pet agreements to ensure they do not violate these requirements. If they do, immediately change them and seek to replace existing pet agreements with new ones that satisfy fair housing laws.
Most pet rules dealing with control of the animal and cleaning up after it can be enforced with respect to assistive animals.
---
August 31, 2014
MHC Financing--Borrower Loan Opinions. Mainly because of clients asking us to do these, we have gotten into the borrower loan opinion letter business. We have apparently become a major source of these for MHC and multifamily community borrowers since a Google search of "Borrower loan opinion letters az" shows our firm on the first page of results. Checking the firms listed ahead of us reveals none with the volume of these we have done. You can see our experience by viewing the Real Estate page on our website.
---
August 28, 2014
First Freddie Mac MHC Loan is on Arizona MHC. I was engaged to conform Freddie Mac loan documents to Arizona law when Freddie Mac, a Federal Government Sponsored Enterprise (GSE) that underwrites private mortgage loans, started lending against manufactured home communities. The MHC lending program was announced effective July 1, 2014.
The first Freddie Mac MHC loan in the country was made by Walker & Dunlap to a new venture of Tricon Capital, a Canadian REIT entering the US MHC market, and Cobblestone Real Estate, a U.S. property management firm. The loan was used to acquire Longhaven Estates, a Phoenix MHC originally developed by the legendary John F. Long. You can read more about it here. A CNN report on it is here.

We expect to see more Freddie Mac MHC loans in Arizona, and to see more Tricon MHC acquisitions in the future.
---
August 24, 2014
New Articles Posted. I just posted five new articles on the 2012-2104 Articles Page.
Tricon Enters Arizona MHC Market. Tricon Capital Group is a Toronto based company and one of North America's leading residential real estate investment companies. Last March it announced it intended to begin purchasing MHC's in the sunbelt of Florida, California and Arizona. Read about it here. I expect that Tricon will announce its first Arizona MHC acquisition this week. Let me be the first to say "welcome aboard".
Training. My next training class is Friday, September 12 in Yuma. I will be doing another one December 12 in Mesa. If you are in the west or north part of Arizona, and/or are in need of a new training certificate (i.e., hired in the last six months or no training for two years) you should register for the Yuma class. Contact MHCA at 1 (800) 351-3350 or (480) 351-3350 to register.
---
August 21, 2014
Pit Bull Assistive Animals. I tried a case on Monday against a tenant possessing a pit bull "assistive animal" that the tenant would not keep under control.
The tenant bought fake service animal credentials from a web site selling packages of vests, ID cards and certificates for $85. The tenant also provided a note from a social worker saying the pit bull was necessary to help the tenant cope with emotional problems.

The landlord approved the dog as an exception to its dangerous breed restrictions but insisted the tenant keep it under control. So the tenant filed a fair housing complaint which the Attorney General's Office finally dismissed.

The tenant refused to keep the dog under control despite being given repeated warnings. The landlord finally gave a termination notice and filed to evict. The tenant demanded a trial and then insisted the dog was just a sweet puppy that had broken no rules.

Photos of the dog unattended, witnesses testifying the dog had charged them, and the tenant's admission that the dog's credentials were fake resulted in a judgment against her and she is now moving out.

Phony assistive animals, especially dangerous breeds are an epidemic in rental communities. But a diligent landlord and cooperative neighbors can result in a fair outcome if the animal is a phony and the tenant is acting irresponsibly.
---
August 16, 2014
Freddie Mac Financing Parks. Starting July 1, Freddie Mac joined Fannie Mae in writing MHC loans. This opens another door to MHC operators in getting financing for parks. This is welcome news since Fannie Mae was cutting back due to financial constraints. Here is a link to a Freddie Mac terms sheet explaining these loans.
Sovereigh Citizens. We periodically run into "sovereign citizens", something most parks will encounter over time. These are people who for a variety of non-sensical reasons think they are above the law and owe allegiance to no one. They reject the authority of the courts, the police, the government in general, and even renounce the U.S. flag if it has gold fringe.

We are dealing with one now in a northern Arizona community who bought a manufactured home and believes he has the God given right to live in the community even though he does not meet the landlord's criminal background requirements, the age restrictions and intends to make changes to the home in violation of community rules and regulations.

Why? Because he is a sovereign citizen and is immune from all such restrictions and requirements.

These guys try to get their way through intimidation, threats, occasional violence, and legalistic sounding nonsense. You can read more about this "movement" here.
Training. I conducted an MHCA sponsored training class qualifying for the credit required under the MHP LTA for managers of the parks of one major operator last Thursday. I do this for MHCA and that park operator every two years. Three of the participants were in my training class for the 14th time (it is required every two years and they have been at their parks for nearly 30 years each).
MHCA will have me conduct single operator training classes like this. It charges the normal registration fees and the managers are then able to get training targeted to the particular issues facing the operator arranging the training.
My next regular training class is in Yuma on September 12 and a final one this year in Mesa on December. For more information check here.
---
August 8, 2014
Rights of First Refusal. I have written in articles and posts on this Blog about my concerns that a park may not be able to prevent a buyer of a mobile home from removing it even if there was a right of first refusal in the tenant's rental agreement that was violated. I know some dealers have based some of their poaching on these published concerns.
A recent Superior Court decision has in effect said my fears were misplaced. If there is a right of first refusal in a rental agreement and the buyer knows it is there, the Court ruled that both the tenant and the buyer are bound by the right. In that case the buyer was a dealer--Trend Star Homes. In that case the Court granted an injunction to the park and against the buyer of the home stopping it from being removed.
You can read the Court's ruling here.
---
August 7, 2014
Immediate Evictions. Immediate evictions increase in the desert areas area every summer. Probably a combination of snowbirds being gone and the heat making many of the remaining people insane. In the last six weeks or so there appears to have been a sharp increase in these kinds of filings.
In the last week we needed to evict a 71 year old man who attacked a neighbor with a hammer; an elderly woman on medication who drinks heavily verbally assaulting anyone who gets near her; a family of a teen ager indecently exposing himself in the pool area. Other cases this week involved a threesome having sex in the pool in front of neighbors, and a variety of drug cases involving use and sale.

These cases move fast and we need to be prepared to go to trial at the initial court appearance. That means live witnesses will normally be needed at court that date.

These tenants get evicted for conduct violating both the landlord tenant act and the Crime Free Addendum. They happen year round but is seems they especially take place in the hot summer months.
Ethics in America. That almost sounds like an oxymoron these days. But there was a time in the recent past when people in this country--including national leaders--were concerned with being ethical in their behavior. In the late 1980's, Fred Friendly, the founder of CBS, created a wonderful series on ethics that was broadcast on public television. Each episode featured a number of respected national leaders of all political persuasions discussing ethical dilemmas. I made my kids watch this on Sunday nights when it was on--at least my son; my daughter was a bit young then.
Chris and I were discussing ethics the other day and that got me to thinking about that series so I searched on line and found it. It can be viewed for free. I watched the episode dealing with lawyer ethics in death penalty cases where the murderer admits to the crime and to another murder for which an innocent person wrongfully accused and convicted is about to be executed.
I think this may be the best television series ever made and if anyone has the curiosity and patience (and time) to watch it, I strongly recommend it. The United States was sure a different place back then--only 25 years ago! View it here.
---
July 31, 2014
Sun Communities, Inc. to Acquire American Land Lease Communities. This was announced today. Here is a link to a NASDAQ story on it. Sun has 186 communities around the country and one in Arizona. ALL has 59 nationally and ten are in Arizona. The deal will probably close around the end of this year.
ALL operates its seniors parks as Solstice Communities.
There is another Sun (Sun Home Communities) also operating parks in Arizona. This is not the same Sun.
---
July 26, 2014
Victims of Domestic Violence a Protected Class? In a new case out of New Hampshire, two landlords had to settle fair housing complaints arising out of their denial of tenancy to women who were the victims of domestic violence.
In the first case, the woman alleged that the landlord refused to renew her lease because of police visits responding to domestic violence-related 911 calls. The second complaint arose when the woman was searching for another home after her lease was not renewed, alleging that another landlord refused to rent her an apartment based on the previous domestic violence-related police visits.
Two different statutes may protect domestic violence victims: the Fair Housing Act and the Violence Against Women Act. Some authorities have estimated that one in four women are victims of domestic violence during their lifetimes, and based on studies HUD says 85 percent of victims of domestic violence are women.
Under the settlement agreements, no party is admitting any violation. The woman will receive $13,550 from the respondent landlords, and the landlords have agreed to participate in fair housing training and undergo federal monitoring.
There has been a big increase between 2012 and 2013 of domestic violence related fair housing complaints to HUD. HUD treats these as claims related to the sex of the complainant since they are overwhelmingly female. Discrimination on account of sex violates fair housing laws.
Here the reason for the denials was probably not sex of the complainant but the fact that these applicants for tenancy had a track record of attracting violence. However HUD uses a "disparate impact" test and when the effect of a policy is discrimination against a protected class (here, sex since 85% of victims are women), it is still regarded as unlawful discrimination event though there was no actual intent to discriminate.
---
July 24, 2014
Rent Increase Notices. Several months ago our firm developed a system to send notices to tenants behind in rent on behalf of apartment and single family rental home clients which is largely automated and integrates with client accounting software and our automated eviction system. We have not expanded it to MHC's since they do not generate the volume of these notices that other kinds of rental properties do.
But we have expanded its scope and are now able to send out rent increase notices for manufactured home communities and RV parks. These have to go out 95 days in advance of the effective date (65 days for RV parks) and most parks have an effective rent increase date of January 1 each year. That explains the new notice at the top of this page.

We just sent out our first rent increase notice for a northern Arizona park yesterday. It was flawless and saved the park a lot of time and expense in manpower.
We send the notice by certified mail with a copy by regular mail. We prepare the notice, get it ready for mailing, mail it and provide proof of mailing and a copy of the notice to the client. All we need from the client is a rent roll showing tenant names and space numbers, and the rent increase amount. We use and recommend certified mail for these notice since receipt is legally presumed five days after mailing. Tenats can dispute receiving notices sent only by first class mail or hand delivered.

We believe we are the most innovative and forward looking landlord tenant firm in the state and this is just another example of our efforts to make use of technology to make life simpler and business more cost effective for our clients.
New Firm Newsletter. A new one targeting MHC's and RV parks is now out. See it here.
---
July 23, 2014
MHCA Newsletter. The July-August MHCA Newsletter is out. View it here:
---
July 18, 2014
The Dunning-Kruger Effect. Have you ever met a know-it-all who really doesn't know anything? Many AAMHO representatives fall in this category. They think because they are officers in such a "prestigious" organization they are suddenly imbued with special knowledge despite never having studied mobile home parks or landlord tenant law. Another example is friends of tenants who come to court to "help them" at eviction hearings and convince them to do profoundly stupid things which often get them evicted when they could have worked something out with the landlord.
This is known as the Dunning-Kruger Effect. It is a cognitive bias manifesting in two principal ways:
1. Unskilled individuals suffer from illusory superiority, mistakenly rating their ability much higher than is accurate. This bias is attributed to a metacognitive inability of the unskilled to recognize their ineptitude.
2. Those persons to whom a skill or set of skills come easily may find themselves with weak self-confidence, as they may falsely assume that others have an equivalent understanding.
The phenomenon was first tested in 1999 by David Dunning and Justin Kruger of Cornell University. Their study was inspired by the case of McArthur Wheeler, a man who robbed two banks after covering his face with lemon juice in the mistaken belief that it would prevent his face from being recorded on surveillance cameras. They noted earlier studies suggesting that ignorance of standards of performance is behind a great deal of incompetence.
Dunning and Kruger proposed that, for a given skill, incompetent people will:
(a) tend to overestimate their own level of skill;
(b) fail to recognize genuine skill in others;
(c) fail to recognize the extremity of their inadequacy;
(d) acknowledge their own previous lack of skill, if they are exposed to training for that skill.
Dunning has since drawn an analogy with a condition in which a person who suffers a physical disability because of brain injury seems unaware of or denies the existence of the disability, even for dramatic impairments such as blindness or paralysis.
Charles Darwin, a predecessor in this field, was quoted in their original paper: "ignorance more frequently begets confidence than does knowledge".
Source: http://en.wikipedia.org/wiki/Dunning%E2%80%93Kruger_effect
---
July 12, 2014
Community Financing. I just completed opinion letters on the defeasance of a $29,000,000 loan on a major apartment complex, and the placement of a new $35,000,000 loan against that same community. This follows completion of opinions earlier in 2014 on the financing of four MHC's, one on a line of credit for a rental home developer, and one on that developer's rental properties. I have another one pending on a northern Arizona apartment community, one on an east valley apartment community, and yet another on a newly purchased MHC. This has become an intensive line of work for me, especially in the current hot market where these properties are selling like crazy.
Opinion letters assure the lender that it has an enforceable right against the security (bonds in a defeasance, the apartment complex in the most recent new loan) and that the borrower has authority to enter into the transaction.

They are time consuming and involve a lot of complex document review but are necessary if landlords are to be able to leverage and finance their properties.
Wickenburg Utility Rate Increases. Wickenburg is in the process of changing its rate structure to increase commercial rates for residential operators so as to in effect, charge landlords the single family rate for each occupied unit or space (apartments and MHP's). This would wipe out the differential between what they charge and what they pay and frustrate ARS 33-1413.01. If tenants had any sense and knew about this I would think they would oppose it.
Cities can generally prevent private competition within their municipal boundaries, exercise monopolies over water, sewer and trash service, and can charge whatever they want so long as the rate is "just and reasonable". The term "just and reasonable" is not defined in the relevant statutes dealing with municipal powers.
Wickenburg is scheduled to formally consider this proposal at a Council meeting on July 15. Area parks would be well advised to try and get tenants to show up and protest it since they ultimately will be paying more for utilities in the form of rent increases. Of course the Town was smart to schedule the meeting in mid July when the snowbirds are gone.
I understand that other cities andf towns are considering similar actions including Surprise.
---
July 4, 2014
Independence Day. I guess as I get older and see the massive changes in this country over my lifetime, I wonder if it is the same country as envisioned by the Founders in 1776. Then I start wondering if every generation felt the same way and my answer is yes. I remember my parents and grandparents seeing what my generation was doing and dispairing that the country was going to Hell.
I studied history as an undergraduate and remember the nation's reaction to the waves of Irish, Italian and Jewish immigrants. Yet for all of the fear that they were changing the country and turning it into something other than what the Founders envisioned, this immigration in fact revitalized it. Now we have millions of immigrants, mainly from Latin America and Asia. When I go out and hear nothing but Spanish or Chinese being spoken I suppose I feel the same way others felt in the 19th century hearing Italian, Yiddish or an Irish brogue.
Hopefully the country is once again renewing itself but will still remain committed to its core values reaching back to 1776.
Happy Independence Day.
Pool Accessibility and the ADA in MHC's. Parks still ask me if they need to bring their pools into compliance with the accessibility standards issued under the Americans with Disabilities Act. Specifically these standards have expensive pool lift requirements to enable wheelchair bound users to get into and out of the pool. I have said for years that as long as the pool is in a MHC and is limited to being used by residents and their guests and is not open to the public, the ADA and the pool lift requirements do not apply.
Here is an excerpt from a U.S. Department of Justice advisory issued in 1993 involving Title III of the ADA which covers this area of Public Accommodations:
In a mobilehome facility, common areas, such as recreational facilities, for example, that are restricted to the exclusive use of residents and their guests would be considered part of the residential facility and not a place of public accommodation even though places of recreation are listed among the categories of public accommodations under title III. However, where such facilities are available for use by persons other than residents and their guests, they are places of public accommodations within the meaning of title III.
You can see the entire letter at the DOJ website. Although 21 years old, this policy remains accurate. As long as the public is not allowed use of the pool the ADA accessibility standards do not apply to it in an MHC.
---
July 2, 2014
New Firm Newsletter. Our new newsletter is out. If you want to get on our distribution list to receive it by e-mail, call Chris at out office. Here is a link to the newsletter.
---
June 27, 2014
Solar Systems. A few years ago the law covering Planned Communities was amended to prohibit them from banning these devices. Here is the statute. THIS DOES NOT APPLY TO MHC'S AND RV PARKS. Planned communities are a kind of subdivision.
Here is a link to an ASU publication describing solar syatem rights in Arizona. No mention is made of any right for tenants to have these devices in rental MHC's and RV Parks without landlord consent. The legal restrictions involve subdivision home owner associations.
Another lawyer has apparently been leading parks to believe they must allow these devices. There is no requirement in either the MHP LTA or the Long Term RV Rental Space Act requiring this.
I have written before that the technology in these has greatly improved over the years and they look a lot better than they used to. I don't have any problem if parks want to allow these and can provide language for clients to include in their rules allowing them. But the law does not to my knowledge require it.
---
June 21, 2014
Financing of Parks; Loan Opinions. For years I have been reviewing loan documents when parks are being financed. Lenders require borrowers to have their lawyers review the loan documents as well as their organizational documents and make sure the organizational documents empower them to take out the loan. They require the borrower's attorney to be sure the loan documents are valid under Arizona law and that the loan can be enforced according to its terms. They also want the borrower's attorney to ensure the property is zoned for MHP use and to offer assurances on a variety of things.
The main purpose of this is for the lender to have assistance in doing its due diligence in ensuring the loan is secure and that if the borrower defaults the lender will be able to foreclose and enforce the loan documents.
Multimillion dollar commercial loans such as these are very complicated and the loan documents alone often total 350 or more pages. Fannie Mae has started a program offering MHP financing through its DUS program. A majority of loans I am now seeing are Fannie Mae loans. Fannie Mae insists the loan documents be on its standard forms and will allow only minimal changes. The Fannie Mae Loan Agreement alone is about 127 pages long.
At the end of the process the lender wants an opinion letter from the borrower's lawyer opining that the loan is okay in all of these aspects. Because there is some liability to the lawyer if the opinion turns out wrong and because the transactions are so complicated, many attorneys charge a very high fee for doing this.
I have been doing these for two decades and am familiar with them as they relate to MHP's and apartment communities. I have become familiar with the forms used by lenders, especially the Fannie Mae forms. This enable me to get through the documents a little faster than those not so familiar with them. This coupled with our familiarity with MHP's and apartments enables us to keep our fees reasonable for these.
Just in the past month we have opened files on six transactions ranging from 2.5 Million to 35 Million Dollars. In one of them the lawyer originally hired to prepare the opinion backed out three days before closing and we had to step in at the last minute and do everything supporting the opinion and then issue it.
Fair Housing Complaints. For some reason we are seeing a literal explosion in the filing of fair housing complaints against landlords. I do not think it is because landlords are engaging in discrimination--virtually all of them get dismissed after the investigation. I believe it is mostly becauser tenants feel empowered by all of the government programs and new policies favoring consumers.
For example one of the reasons for many complaints is the landlord's alleged refusal to allow assistive animals as reasonable accommodations when the animal violates community rules. Pit bulls have recently received protection from discrimination under fair housing regulations and tenants now claim landlords refuse to make exceptions to their dangerous breed rules to permit pit bull assistive animals.
Another area is caregivers. Some tenant advocates and at least one self styled landlord lawyer believe a landlord cannot run a criminal background check on a residential caregiver.
Tenants denied permission to have anonymous caregivers and pit bull assistive animals have been filing complaints. But that is the tip of the iceberg. Essentially anyone not given his way no matter how bad his conduct can and frequenty will file a fair housing complaint. The government will investigate all of them. Even if the complaint is dismissed the tenant gets some satisfaction from putting the landlord through the streee and expense of dealing with it.
The only complaint we have not been able to get dismissed in the last couple of years is one we got after the landlord tried to save money by defending it himself. That was a mistake. Not realizing how the process worked, some dmaaging admissions were made that created an impression there may have been discrimination even though in reality I do not believe there was.
Landlords receiving these complaints from government agencies would be well advised to have a competent attorney defend them.
---
June 20, 2014
An Honor. Its always nice to find something named after you. Almost always. Today I discovered a casket bearing my surname. I guess it is a discount casket.
---
June 14, 2014
2014 MHCA Conference. It was about as well attended as last year. I think the main failing was the lack of any good panels on the new financial regulations coming out of Washington. One exception was a SAFE Act presentation that I hear was good (though I did not attend it).
My presentation of park owned home rentals was well received, but the most popular session seems to have been Melissa's presentation "You are a Park Manager, Not a Social Worker."
Background Checks on Residential Caregivers. One of the presentations at the Conference touched on residential caregivers. These are folks who reside with tenants who due to a disability are in need of round the clock assistance. Landlords are often asked to waive such things as occupancy limits or age restrictions (in Age 55+ parks) as a reasonable accommodation to permit a caregiver to reside with the disabled tenant.
We often see the law abused by tenants who really are not disabled but pretend to be asking for a rule waiver to permit an otherwise ineligible relative or friend to live with them. The law lends itself to this kind of abuse.
If a disabled tenant presents medical evidence of a disability and the need for a residential caregiver, the question then arises whether the landlord has the right to screen and approve or reject the caregiver on the basis of the screening report.
Reportedly the presenter at the Conference said the landlord cannot screen the caregiver and in particular cannot pull a criminal background report on him. Since I was not there I cannot confirm that was actually said but if it was it is just wrong.
Authorities generally agree that a credit report on a caregiver is irrelevant since the caregiver is not a tenant, has no independent rights under the lease, and must move out when the tenancy of the tenant ends. But his criminal background is relevant and a landlord has every right to check it and reject the caregiver if his background does not satisfy the landlord's standard reasonable criteria.
For example here is an excerpt from a publication by the Tenants Union of Washington State:
A housing provider may require live-in caregivers to be identified and to undergo some screening. If a housing provider screens live-in caregivers, the screening should be limited to appropriate areas. For example, it may be appropriate to screen a caregiver for a criminal record if the landlord's policy is to conduct criminal background checks for all adult applicants. But it is not necessary to screen the caregiver for the ability to pay the rent, because a caregiver is not obligated under the lease.
Housing providers can deny residency to a live-in caregiver who refuses to be identified or consent to limited screening.
And here is one from a publication by the Bazelon Center, a nationally respected advocacy organization for the disabled:
PHAs and private owners of project-based subsidized housing have a legitimate interest in screening for criminal history, a history of disturbing other tenants, or financial improprieties in subsidized housing, and can refuse to approve a live-in aide.
While MHC's are not public housing authorities (PHA's), the reasoning is the same.
For some reason certain AAMHO representatives in recent years have claimed there is no right for landlords to do criminal background screening on caregiver applicants. This may be the source of the impression created by the presenter at the Conference.
Handling Abandonments Under the Self Service Storage Facility Laws. Mini warehouses have a special set of laws that enable them to dispose of goods abandoned in storage facilities quickly. If MHC's could use these laws to dispose of abandoned homes, the time necessary to complete the process would be shortened considerably.
Some Conference attendees got the impression from one of the presentations that MHC's can handle abandonments under these laws. I believe this is incorrect.
Those laws apply only to "self service storage facilities." The definition of that term makes it clear that it is limited to facilities that are strictly used for storage of customer property. There is a statute in that set of laws that specifically prohibits use of the facility for residential purposes.
It is impossible to characterize a MHC as a "self service storage facility" since a MHC is residential in character. If there is a separate storage yard in the MHC with identifiable spaces for which separate rent is charged, that could qualify as a "self service storage facility" within the MHC. The MHCA Yellow Book covers these facilities. But the park itself cannot qualify and the self service storage facility laws cannot in my view be used to dispose of mobile homes abandoned on spaces within the MHC.
The MHP LTA and the general landlord tenant laws have landlord lien statutes that create the process under which abandoned homes can be disposed of. Unfortunately these processes take longer than the streamlined ones that apply to mini warehouses under the self service storage facility laws.
---
June 7, 2014
Parks Selling. I have been writing about park operators taking out new loans in recent posts. But another phenomenon that has really grabbed my attention is parks being sold. I am involved in one way or another in the pending sale of about a half dozen parks. And I know others are under contract in which I am not involved. Often I can't be involved since both buyer and seller are clients. Actually the market for parks looks like it has been really strong all of this year.
When buying a park there are a lot of unique aspects a buyer needs to be aware of in conducting his due diligence. Some of these are mentioned in the Tips for Buyers page on this site. But there are other things as well.
Our firm is conversant with these factors and with how parks operate. And if the park is being financed we can not only review the purchase documentation but the financing documents as well and provide the necessary opinion letter to the lender.
Other firms do this but I question their knowledge of the unique aspects of MHC operation and I suspect their fees are considerably greater than ours.
ALJ Cases. I have also been seeing an increase in these. I am not sure if it is really an increase overall or just in the cases referred to us. In any event tenants can and will file these complaints against landlords when they think they have been wronged by them. If you get such a complaint, take it seriously and if you doubt your ability to represent yourself, refer it to the park attorney. Most of these get dismissed when peoperly presented by the landlord but if the landlord screws up, an adverse decision can be the result that becomes very expensive to deal with.
Fair Housing Complaints. These too are being filed at a higher rate than in recent years. I see too many landlords who think they can save some money by responding to the complaint directly and avoiding the legal expense. Sometimes this works. But other times the landlord inadvertently says things it believes are innocent but that in reality constitutes a damaging admission. This can result in the case being expanded or an adverse decision being made.
Just because the investigator is low key and a nice guy does not mean that he or she is your friend. This is an investigation of a serious charge by a law enforcement agency and should be taken seriously.
Harassment Injunctions. Over the last couple of years we have seen many cases where tenants get injunctions prohibiting managers from contacting them on the basis of alleged harassment. The manager can have a hearing on whether the injunction should be kept in place within ten days of requesting it. A judge will need to decide if there has been unreasonably disturbing conduct by the manager going beyond the norm of what he should be doing.

Sometimes the court will determine the manager has crossed the line of reasonable conduct. More often it will find the tenant lied or exaggerated what the manager did in originally seeking the injunction. Mark and Melissa in our firm represent managers in seeking to get these dissolved.
It is important to comply with the injunction as long as it is in force. Violating a court order--even one based on tenant misrepresentation can lead to arrest and being thrown in jail.
---
May 30, 2014
Vacation Over. I will be back at work on Tuesday June 3. Actually it has been a working vacation. Today for example, I handled evictions in Yuma and Gila Counties by telephone.
MHCA Conference. This takes place at the Sheraton Wild Horse Pass, Wednesday through Friday, June 11-13. I will be covering MH Rentals, Financing and Refinancing Parks (with emphasis on Fannie Mae requirements), Abandonments (with Chris Francis), and Poachers (with Melissa Parham). Scott will be covering RV Space Rentals; Melissa will cover Animals in Parks and Managers not acting like Social Workers. And Scott, Melissa and I along with Doug Nelson will be the panel on Stump the Lawyers.
There are a lot of other sessions also. This Conference is really comprehensive this year. Here is a link to the full agenda. The setting is really great so make plans to come. Contact MHCA at (480) 345-4202 for details.
Park Financing. I am involved in writing loan opinion letters for four transactions, two new purchases and two refinancings, ranging in size from $2.6 Million to $35 Million. All are Fannie Mae deals--they really seem to have a lock on this business these days. Rates are in the low fours. Fannie Mae terms look good until you see what is necessary to prepay one of these loans if you sell the park or interest rates take another big drop. The prepayment penalties are really big. But if you can live with that, the money is cheap by today's standards.
A lot of my vacation time has been spent working on these things. I am never really on vacation, even when I am on vacation. The curse of modern technology.
---
May 22, 2014
MHCA Newsletter. MHCA's bi-monthly publication Today and Tomorrow is now being published in an electronic format. If you are an MHCA member but did not receive it by e-mail, it may be getting caught in your spam filter. If that is not the case you may not be on MHCA's mailing list and should contact them to be sure you get on it. Here is a link to the first electronic edition.
Memorial Day. This is the most significant national holiday to me since it honors those who sacrificed the most for their country. It began after the War Between the States to honor our war dead. I used to go visit Arlington National Cemetary each Memorial Day to visit my parents who are buried there. I can't get back east that often any more but I do remember. Here is a photo of Arlington taken on Memorial Day 2006.
---
May 17, 2014
Fires Under Control. This photo was taken this morning. While there is some smoke no doubt in the off shore fog bank, it is really a great day and we just walked about four miles on the beach. I like this photo.
---
May 16, 2014
Wildfires. I am spending the month on the San Diego north county coast, in a place overlooking the ocean. The wildfires here have been something to behold and though we are right on the ocean, the smoke is heavy. It does make for some spectacular sunsets, however. To add insult to injury the air has been still the last couple of days, and daytime highs have been between 90 and 100 degrees on the ocean. It was 100 on Tuesday.
SLAPP Suits. Today a park operator was incensed over comments a tenant made about the community on Face Book. I have had other clients in the past angry over tenant comments on YELP, Twitter, and on special websites created by tenants for the sole purpose of criticizing their landlords.
My attitude towards these things is that doing anything other than ignoring them just makes them worse. It tends to give the allegations some credibility. But ignoring them supports the view of most fair minded people that it is just sour grapes by disgruntled whack jobs.
But still, some claims are so outrageous, and some clients are so thin skinned, that the client insists on filing suit. This is called a defamation or libel suit. Such suits are hard to win anyway, and proving actual money damages can be almost impossible for a landlord.
A strategic lawsuit against public participation (SLAPP) is a lawsuit that is intended to intimidate and silence critics by burdening them with the cost of a legal defense until they abandon their criticism or opposition. The typical SLAPP plaintiff does not normally expect to win. His goals are accomplished if the defendant gives up and abandons the criticism. A SLAPP can also intimidate others. The suit may be preceded by a legal threat.
Filing such a suit can also run afoul of what are known as anti SLAPP laws which makes the landlord's job even more difficult. Arizona has such a statute at ARS 12-751. This allows a defendant in such a case to file a motion to dismiss on the ground the statute bars the action. The court is to hear the motion promptly, and if it agrees, to dismiss the case and award the defendant his costs and attorneys' fees. If the coult determines the case was frivolous it can impose aditional monetary sanctions against the plaintiff.
So this is yet another reason to avoid rising to the bait when inflammatory accusations are made.
A note to tenants reading this. Many tenants read this site to get ideas on how to torment their landlords. Don't get the idea the anti SLAPP laws give you open season to defame your landlord. You can be sued for defamation and if there is merit to the suit, it will not be dismissed and you could be ruined by the attorneys fees incurred and the final damage award against you. You have the right of free speech and these laws are designed to help guarantee this. But there is some duty to exercise that right responsibly and if you are irresponsible and hurt someone in the process, you can still be held liable.
---
May 11, 2014
Mothers Day. Here, belatedly are a couple of possible Mothers Day gifts for the RV'ing Mom.
---
May 9, 2014
AZ Daily Star Series. The Arizona Daily Star in Tucson ran a three part series on old mobile home parks beginning last Sunday in which I am quoted. It is not very complimentary but is also not unfair. Rundown parks are a problem and there is no denying it. So are bad landlords. You can see the series by clicking on the individual articles on the reporter's home page.
Park Sales and Refinancings. There is a huge amount of activity in the AZ MHC industry these days. Lots of mainly smaller (50 to 150 space) parks seem to be selling, and lending against both these parks and existing parks with current loans coming due is also active. The source of most of the lending seems to be Fannie Mae through its DUS program. There are 25 DUS lenders nationally, a few of which do a lot of AZ MHC loans.
Medical Marijuana in Rental Properties. A case was appealed to Superior Court from Justice Court where the judge refused to evict a medical marijuana card holder who used the stuff on the rental premises. The Superior Court reversed that ruling. Essentially it said that since even medical marijuana is illegal under federal law (the Controlled Substances Act), possession or use is still a crime and can be prohibited under crime free addendums.
Possession or use even by card holders can serve as the basis for an immediate termination notice and eviction. Here is the final paragraph from the Superior Court decision:
Case law indicates federal authorities have the ability to prosecute for violations of the CSA (Controlled Substances Act) even where state law allows the use of medical marijuana. The Ogden Memo fails to provide the protection from prosecution the trial court believed it guaranteed. Similarly, the ADA does not provide the necessary authority to support the trial court's conclusion. Because (1) federal law preempts this field and allows for the potential for prosecution; and (2) the lease agreement included a provision precluding controlled substances at the premises. . .
Read the entire 25 page decision here.
---
May 3, 2014
New Firm Newsletter. The new April newsletter is out focusing on MHC issues. The next one will be devoted to apartments and single family home rentals. See the new one here. To get on our distribution list to have it e-mailed directly send me an e-mail.
Semi-Vacation. I am out the month of May but am still telecommuting so that none of my work falls through the cracks. My wife is less than thrilled to see me hunched over the computer so much but it does pay the bills.
Grumpy Old Man. This letter to the editor of the Wall Street Journal says it all. I sometimes feel this way. That is why vacations are occasionally necessary.
Park Rules Review. Many parks have discovered that updated rules can deter poaching in parks. We are in the process of updating rules and regulations for many park operators. Have yours been updated recently?
Refinancing Parks. With interest rates poised to go up in the next year or two, and with loans against parks coming due with increasing frequency, we are seeing more and more refinancing projects. We become involved in reviewing the lengthy and complex loan documents and providing an opinion letter to the lender of borrower's counsel. We do this at less expense than almost anyone and being familiar with MHC's and Fannie Mae loan documents, we can do this fairly quickly. Most new loans seem to be Fannie Mae loans. Even though we have developed proficiency in doing this, it is still complex.
Blog As An Authority. Scott went to trial on an eviction last week. The tenant's defense was that the park knew she had an unapproved occupant and still accepted rent. A key part of her case was a print out of an entry on this website saying that parks better not accept rent if they know an unapproved occupant or squatter is living there because it may create a tenancy for that person's benefit. Scott still managed to get the eviction through. Good lawyering I guess.
I was gratified to see that at least someone is actually reading this site.
---
April 26, 2014
Sell in May and Go Away. That's an old saying in the stock and bond business. Stock traders often sell their positions and go on vacation in early May leaving the stock market in the doldrums.
I will be on vacation the entire month of May. Just like last year. Its sort of my alternative to retirement.
But I will have my computer, printer, phone and connection to my office computer with me and will be doing some work from California. Melissa will cover a lot of my work and Chris will be handling abandonment matters. I will check e-mails every day and all e-mails will be responded to by someone (assuming they deserve a response).
RV Parks Convention. Scott, Chris and I attended the RV Parks Association convention in Camp Verde this past week. Scott talked about landlord tenant law, I discussed abandonment and park mpodel issues, and Chris further explained our abandonment program. MHCA also allowed us to make the Orange Book available for purchase by that association's members.
AMA Trade Show. The Arizona Multihousing Association will have its annual Phoenix convention on May 7-8 at the Phoenix Convention Center. This is a very big event in the apartment industry and there are hundreds of attendees and many exhibitor booths. We will have a booth near the entrance to the exhibit hall. This year's theme is "the wild, wild west" and our booth will feature a shooting gallery. I don't really go in for all this marketing activity and that is one of the reasons I go on vacation then. But Scott, Mark, Melissa, Denise, Vanessa and Chris will all be participating. If you are there be sure to stop by.
MHCA Conference. That takes place June 11-13. I DO take a major interest in that one. Melissa and I will be conducting a number of training sessions, Chris will be manning our booth and helping us with our seminars, and Scott will join Melissa and me for the grand finale Stump the Attorneys session where the audience will see if there are any questions we cannot answer. This Conference takes place in a spectacular venue, the Sheraton Wild Horse Pass in Chandler. New hotel, big casino, and some of the best shopping in the area at the Premium Outlet Mall next door.
Arizona MHC Owner Beats TSA. Stacey Armato is an owner of a mobile home park in the Phoenix area. She frequently commutes between the park in Arizona and her home in California. A couple of years ago she was hassled by the TSA in the Phoenix airport for bringing breast milk through screening for her baby. This harassment violated TSA's own policies and from the You-Tube video she posted it looked like it was directed at her personally.
She sued the TSA and evidently they have capitulated. I am very proud of Stacey for standing up to this federal monster.
Read about her victory here.
Selling Parks With Septic Systems. Buyers and sellers of parks need to know that there are special requirements to transfer septic systems if that is what provides sewer service in the park. The government has a couple of publications on this.
Here is an Arizona DEQ Brochure explaining the septic system inspection program requirement.
Here are DEQ instructions on transferring ownership of septic systems.
There are a lot of parks in Arizona with these systems and buyers and sellers need to be aware of these requirements and provide for them in their sales contracts.
2014 Legislative Session. The Legislature has adjourned for now. A special session is scheduled for June to deal with some DES matters. During this past session, many bills were passed. As of yesterday the Governor has signed 229 of them and vetoed 19. Some remain on her desk. For the most part the ones that have become law do not affect the MHC industry.
HB2105 authorizes peace officers to take an individual into custody, without the officer's own observations, if there is probable cause to believe the individual is a danger to self or others as a result of a mental disorder.
HB2667 substitutes the phrase "persons with disabilities" for the words "disabled" and "handicapped", and where appropriate, "person with a developmental disability" is substituted. This takes place in all state laws and regulations. But federal laws still use "handicapped" and "disabled".
HB2312 makes it a felony to try to encourage a potential witness in an "official proceeding" to evade service of a subpoena.
---
April 19, 2014
Vexatious Litigant Bill. This was signed by the governor and will become law 90 days after the Legislature adjourns.
Sale of Parks. In the last ten days I have become involved in the sale of three MHC's. Obviously this activity is picking up. When a purchase is being considered, the buyer needs to perform certain due diligence. This is especially true when the sale is on an "As-Is". A buyer acquiring a park on this basis takes the risk of all defects. Because of this the buyer needs to scrutinize the park so there are no unpleasant surprises when the sale closes. It is impossible to give an all-inclusive list of what to look for but here are a few things.
Documentation. Every rental agreement should be reviewed to be sure the terms are not unusually long and do not restrict the landlord's rights to increase rents. Be careful of rental agreements that automatically renew for more than one month. Do not assume every tenant is on the same form of rental agreement. Look at all of them.
Review the Statements of Policy. In reviewing these ensure that there is no right of first refusal for tenants to purchase the park. Also be sure there are no limitations on the landlord's ability to increase rents other than giving the 90 day notice the law requires.
Review the landlord's three year rent increase history. All parks are supposed to have these available. Remember that rent increases of more than 10% plus CPI in a 12 month period in the aggregate give the tenants the right to relocate at the expense of the Relocation Fund.
Review the park rules and take a close look at the park to see if those rules are actually being enforced.
Ask to see all termination notices given to tenants in the last twelve month period whether or not they resulted in an eviction being filed. This may give some idea of the quality of tenant relations and management effectiveness.
Fair Housing Matters. If this is an Age 55+ Park ask to see the most recent survey. This should show the park has over 80% of its spaces occupied by an age 55 or older resident. Look at the park's signs, advertising, website, and other public materials to ensure the age status is correctly presented.
Ask to see all fair housing complaints files if any complaints have been filed against the park in the last three years. Ask how many reasonable accommodation requests have been made by disabled residents in the past three years and what actions were taken with respect to each.
Identify all spaces where reasonable accommodation requests were granted for residential caregivers and assistive animals. Understand the details and ensure no extra charges for the accommodation are being imposed.
Rent, etc. Review rent rolls and collection records. The rent income records of the park for each space should be examined to see if the tenant is current. Where rent is one or more months past due, check to see what is being done about it. If there is some sort of work-out agreement, examine it to see if the tenant is current with payments under it and whether it is reasonable.
Where the park is financing homes it sold, and the sale includes the lender's interests under the sale contract, conduct a similar inspection of the loan payment records. Be sure the loan and title documents on the home are in the file.
If rent to own contracts are involved, be sure to understand the legal problems with them and be sure there is a valid title in the file that can be transferred to the tenant at the appropriate time.
Where rent delinquencies exist, visit the space to see if it is occupied. See if the home is abandoned and the park is avoiding doing anything about it.
Check the status of all abandoned homes.
Utilities. For any utilities separately charged by the park, be sure the charges do not exceed the single-family residential rate of the local utility provider. If water, sewer or gas is being separately charged, be sure each space is separately metered and monthly meter readings are being taken to calculate charges.
Learn whether the local utility provider allows for temporary service suspensions (furloughs) when single-family residential customers are gone. Check whether park residents have been requesting furloughs and what is done on those requests. Determine how many seasonal visitors there are and calculate the financial impact if all residents eligible for furloughs request them.
Determine if what the park pays for utilities is being recovered by the charges paid by residents. Determine if the rate being paid by the park could be lowered by shifting to another available tariff.
If the park is on septic or has a package treatment plant, check the county health department for violations and for information on the background of the park's system. See if there is local sewer service available or being extended and whether an effort will be made to force the park to connect. If so, what will it cost. Have the septic or package plant thoroughly inspected by qualified professionals to ensure it is in good working order. Be sure that a package plant has qualified and licensed operators.
All parks have underground utility systems. The law imposes on the owner the obligation to know where these components are located and when called on to do so, to be able to "blue stake" them. Ensure you get the best available drawings, plats, etc. showing the location of all underground utilities in the park.
In older parks, underground water, gas and sewer lines may be wearing out and either in need of or approaching the need for major repairs or replacement. Have these examined and determine what the recent failure and repair history is.
Parks with a well could be having water supply or quality problems. The capability and recent history of the well should be investigated.
Tenant Relations. Ask for copies of all ALJ Complaints filed by park residents in the preceding three years and get copies of the final Orders in each case. Also get copies of all lawsuits filed by residents or former residents against the park in the preceding three years and determine the outcome of each case.
Determine if there is an AAMHO chapter or other tenant association in the park. Try to learn what sort of relationship the park has with that association. If possible, talk to the association officers about how landlord tenant relations are.
Zoning Compliance. Occasionally a park will become non-compliant with local zoning laws over time. Or the laws themselves may be changed and the now non-conforming use may be "grandfathered" in. Check such things as whether the number of spaces there are actually permitted by the local zoning restrictions, whether the MH-RV space allocations are permissible, whether set-backs of homes are in compliance or, if not, the terms under which the violations are "grandfathered", etc.
Park Owned Homes. If you are also acquiring park owned homes, be sure to understand any restrictions imposed by your lender on rental or sale of park owned homes. Verify that the seller has valid, free and clear titles on all of them and that personal property taxes are current.
If homes are rented, understand the different laws that apply to them and the maintenance responsibilities of the landlords. Have the seller arrange an inspection of all occupied park owned homes so their condition and any deferred maintenance needing attention can be determines.
If you will be selling these homes be sure to understand licensing requirements to engage in the sale business as well as federal requirements for financing them imposed by the SAFE Act, Dodd Frank and other laws.
---
April 12, 2014
Vexatious Litigants. In the last few years we have seen a big increase in lawsuits filed by tenants against landlords that have no merit. The purpose is to torment and cause legal expense to landlords. It is the abuse of the legal system to cause pain. It represents use of the legal system as a weapon. The people filing these suits are often consumed by irrational anger towards their landlords. It is like road rage but takes place in the legal system, not on the highway.
We make a fair amount of money defending these suits. In the end we get the cases dismissed and get judgments against the plaintiffs for attorney's fees. But these people are normally judgment proof meaning the judgment cannot be collected. They have nothing to lose. Many times they file new, similar suits after the first ones are thrown out of court.
Judges have noticed this trend are are as frustrated as we are.
This legislative session saw the introduction of a Bill dealing with Vexatious Litigants. It allows Courts to designate these people with that term. Once designated as a Vexatious Litigant, the person would not be allowed to file a lawsuit without first getting it approved by the Court. Hopefully that would enable suits filed just to harass people to be screened out.
It looks like this Bill will become law. It passed the House and is about to pass the state Senate. The Governor is expected to sign it. You can read it here.
Gila County Sheriff. I was in Globe last Wednesday speaking to the Gila County Sheriff's Department about landlord tenant laws and how landlord lien rights against certain tenant property work. About 15 people were there including the Sheriff and Chief Deputy.
This was a great group of people who were really interested in learning about this stuff. It is refreshing to get out into the real world and see people who are hard working and dedicated to doing what is right.
Enforcing Rights of First Refusal. To enforce a right of first refusal and require a tenant to permit a park to match the offer of a buyer of a home intending to move it out of the park, the right must be in a rental agreement signed by the tenant. Let me repeat that. A RIGHT OF FIRST REFUSAL MUST BE IN A SIGNED RENTAL AGREEMENT. It cannot be imposed on a tenant by posting signs in the park or putting it in the park rules. The tenant must agree to it.
Signs are valuable to notify poachers that rental agreements contain such rights so they cannot deny knowing of them, but they need to be in the rental agreement to actually be enforced.
---
April 5, 2014
Poaching. This continues to plague our industry. I don't know if its really that bad or whether it is the hysterical over-reaction by park operators when they learn a home is about to leave the community. Poachers prey on this fear of losing a home by trying to engineer cheap purchases from tenants and then offer to flip it at a profit to the park under threat of losing the home if they don't buy it.
Many parks think they have some right to keep homes from leaving. I just can't understand that. While it is a loss to have homes move, that is part of the business the park operator elected to get into in deciding to rent to folks who own their own homes. How in the world does a park manager get the idea he has the right to keep another person from moving his property out of the community? Especially when there is a statute in the MHP LTA expressly prohibiting a park from interfering with such a move if the rent is current?
There are things parks can do to mitigate this situation like putting rights of first refusal in rental agreements and adopting rigid lot clean up requirements. But when I get the call from a park that was too cheap to have its rental agreements and rules updated to include these provisions, but insisting I "do something" to prevent a home from leaving, I have a hard time keeping my temper under control.
If your park has not taken steps to reduce the likelihood of homes leaving, then recognize this is part of the business you elected to get into.
If you are a park buying homes from poachers, you will be found out and human nature being what it is, your colleagues will begin targeting you for poaching homes on the market for sale by your tenants. And of course the poachers know who you are as well.
One poacher in particular is a convicted felon without a dealer or sales license. He continues to buy and sell homes on his own account. The FBLS Department knows who he is and has a file on him. But they just don't do anything about him. I wonder why that is?
Tenants Defaming Parks. Every month I get a couple of complaints from parks about tenants saying bad things about them. With the ease of posting comments on YELP and on line forums, the ability to create special Facebook pages, and the fact that dedicated websites can be created for almost nothing, it is easy to publicize awful comments about tenants' landlords.
The problem for those tenants is that no one is really interested in that stuff. Most folks that stumble onto the comment can see it for what it is and disregard it. Despite how aggravating it is to the landlord, there really is no damage to him since no one cares and few people even see that stuff.
My advice is almost always the same. Ignore it and it will go away. But if the landlord retaiiates or tries to fight back, the exchange can take on a life of its own and start to attract attention. In other words, responding to the provocation gives the disgruntled tenant what he is seeking in the first place.
Nevertheless there is some legal basis for a landlord taking action.
In a July 2013 decision in Bently Reserve L.P. v. Andreas G. Papaliolios, a California Court of Appeals case, the defendant used a false online screen name to write an anonymous YELP review about his former apartment landlord and its owner. The "review" stated that the building was occupied by "sociopathic narcissistic" owners who drive out other occupants with noise intrusions, eviction notices, and abhorrent behavior that likely contributed to the death of three tenants. This former tenant went on to state that the review was based on first-hand experience with the building owners and that he had personally witnessed why "there is NO RENT that is low enough to make residency" at the building worthwhile.
The landlord sued for publishing defamatory statements. The defendant filed a Motion to Strike arguing that the online review was mere opinion and not a factual assertion.
The court agreed that many Internet reviews are "nothing more than ranting opinions that cannot be taken seriously". But it went on to say that there is no "free pass" for Internet commentary susceptible to being read as containing factual assertions.
As a result of this case and the principles it sets forth, the volume of online defamation litigation will likely increase. Insulting statements posted on-line that can be interpreted as false statements of fact can serve as a basis for a defamation lawsuit.
But going back to my first point, such suits will only focus attention on what the disgruntled tenant said in the first place. In addition, lawsuits are expensive, and the likelihood of actually collecting any damage award from a MHP tenant is pretty slim.
---
March 30, 2014
Real Estate Credit Training. For those of you needing hours to keep your real estate license current, my partner Mark Zinman will be sitting on a panel on April 25 discussing property management at the Arizona School of Real Estate and Business. This class sould be good for three hours of credit and being in the property management area should actually be relevant to your work.
Phone Companies Forcing Customers to Give Up Land Lines--Part II. Here is a link to a Wall Street Journal article about how phone companies across the nation are trying to abandon their land line service. Landlines are last century's technology and have just gotten too expensive for telecom providers to maintain. Our tenants are going to have to start getting replacement wireless service.
Jury Trial Waivers. Last week I had a case involving eviction for violence (tenant held a knife to manager's throat). The tenant got a criminal defense attorney to represent him in the eviction. The attorney demanded a jury trial.
Normally such requests are routinely denied since there are provisions in standard form rental agreement waiving the right to a jury trial. The case simply gets heard by a judge, typically at the first court appearance. But this park did not have a written rental agreement with this tenant. Due to scheduling problems the court was unable to summon a jury panel for at least a month. That's an awfully long time to wait when the manager has been credibly threatened with having his throat slit.
In the absence of a jury trial waiver in the rental agreement, the tenant has this right. Because of this it was necessary to reach an out of court settlement with this tenant that the park is not real happy with.
Parks need to (1) review their rental agreements to ensure there are jury trial waivers in them. If not get a form out of the MHCA Blue Book that has such a wiaver and start using it; and (2) be sure every tenant has signed a rental agreement with a jury trial waiver and that there is a signed copy in the park file.
---
March 25, 2014
Phone Companies Forcing Customers to Give Up Land Lines. Most MHC's have heard about Qwest telling customers in the park that the park needs to do the trenching in order for Qwest to get to its underground lines in order to repair them. Many parks have experienced this. Sometimes when parks rightfully refuse to do this work for Qwest (which already has the easements and responsibility to do it), Qwest will simply lay cable across the surface. That of course is dangerous and parks will normally just remove such unauthorized, dangerous conditions.
Phone companies across the country are trying to get out of the land line business since it is last centruy's technology and very expensive to maintain. Here is a link to an article in the L.A. Times about what Verizon is doing there.
It's time for tenants to start getting VOIP sertvice over the Internet or to rely on their cell phones. Land lines are dinosaurs and their days are numbered.
---
March 22, 2014
Personal Property Taxes on Tenant Homes. A question has come up on this subject. Essentially the park owner wants to know if he can pay delinquent taxes on tenant mobile homes and then add what he paid to the rent.
The answer is "No".
Personal property taxes are a debt of the owner of a mobile home or RV to the government. When they are not paid they become a lien on the home. Under the law before the title to the home can be transferred or another lien (like a mortgage) can be placed against the home, the delinquent personal property taxes must be paid.
But if someone else pays them for the homeowner, he does not get the right to place a lien against the home. So if a landlord paid them on a tenant's behalf, he would not acquire any rights against the tenant's home. In fact I have doubts whether the landlord would have any right to recover what he paid at all.
The payment of taxes by a landlord does not fit within the definition of "rent" in any of the landlord tenant acts meaning that the landlord has no right to add taxes paid on a home on the tenant's behalf to the tenant's rent.
Ultimately the government can have the Sheriff post and then auction the home to raise money to pay the delinquent taxes. The purchaser of the home at the tax sale then becomes the owner of the home. In most counties older homes are not auctioned off but newer ones may be since there is somewhat of a market for them. We sometimes see this when we are in the process of pursuing a landlord lien sale. If the home is vacant and we have started the sale procedure we will recommend the taxes be paid by the landlord to prevent the Sheriff's sale. Ultimately the landlord would need to pay them anyway to transfer title after the landlord lien sale.
Except for that, however, we strongly recommend landords not pay taxes on tenant homes. If a landlord does pay them, the homeowner can then sell the home to someone else and walk away leaving the landlord with nothing.
Abandonment Bill. This bill is now dead. It was held by a Senate Committee effectively killing it. It was not well lobbied Legal Aid surprised us by opposing it at the Committee hearing. They had indicated their opposition earlier but apparently no one noticed since they were not plugged in to the final proposal. They have agreed to work with us on a new version to be submitted next year.
So mobile home abandonment situations will continue to be handled the same way as we have been doing them in recent years. I had hoped to clarify and simplify the process but I guess it was just not meant to be this year.
Home Upgrades on Resale. In parks catering to snowbirds, the end of the season is rapidly approaching. Many departing visitors will be putting their homes or park models on the market for sale.
Certain upgrades can be required by parks as a pre-condition to approving the sale of a unit to someone wanting to become a tenant. If the park rules have changed concerning the appearance or nature of the unit, but the current tenant was "grandfathered" because the rule change was significant, the unit can be required to be brought into compliance with the current rules before the buyer will be approved for tenancy. Such things as improved skirting or fences on the space that are no longer permitted can be enforced when the unit is sold.
Homes that cannot be brought into compliance can be required to be removed within 60 days after the sale closes. Also, if the rules so provide, mobile/manufactured homes built before June 15, 1976 can be required to be removed regardless of condition, solely because of age, Homes newer than that cannot be forced out solely due to age.
This is prime time for poachers. They will be driving through your park and looking at Craigs List for homes being offered for sale in your park. Stay on top of what your residents are doing and if you have rights of first refusal in your leases, be sure tenants understand that you have the right to match an offer if the home is going to be removed by the buyer.
Parks Acting as Unlicensed Dealers. The Fire, Building and Life Safety Department enforces Arizona mobile home dealer licensing laws. Parks involved in helping tenants sell homes (i.e., acting as a broker) and those owning homes and selling them (i.e., dealer sales from inventory) need to be licensed. The normal license is a D-8. If parks are engaged in this business without a license they are breaking the law.
The Department routinely drives through parks looking at "for sale" signs and seeing if the same phone number appears on more than one. It also reads Craigs List and sometimes looks at park websites to see if parks without dealer licenses are advertising homes for sale. Parks doing this sort of thoing without the proper licenses are liable to a variety of sanctions, beginning with a Cease and Desist Order.
It is so easy to get a D-8 license and conduct this business legitimately that it is crazy to act as an unlicensed dealer.
---
March 15, 2014
New Articles Posted. I just posted the top four articles on the MHC Articles 2012-2104 page. I also just posted the one about disabled children in age 55+ communities on the Fair Housing Articles page.
---
March 13, 2014
NY Times Discovers "Trailer Parks". What an awful article about this industry. Reading it one would believe there is no upscale or even middle class manufactured housing community housing anywhere. But what else would one expect of the Times? Read the article here.
Unlicensed Poachers. I have written on this before. I am glad to say that the FBLS Department seems to be taking the issue of unlicensed people buying homes in one park and selling them to another seriously. I expect to see at least one Cease and Desist Order in the fairly near future. I don't have any inside information but I know a lot of incriminating information has been provided to the Department.
Anyone encountering a poacher without a dealer license should make a report to the Department including all details about who the poacher is and copies of communications showing he is engaging in the purchase for resale of mobile homes.
In addition, any moving contractors, installers or other licensed operators helping the unlicensed poacher conduct his business should also be reported since they may be involved in aiding and abetting an unlicensed dealer. Aiding and abetting may subject them to discipline.
The Department does a good job of policing unlicensed activity in this industry. I know that because I have clients who from titme to time get dinged for engaging in unlicensed activity.
There is much I don't like about the FBLS Department but its licensing and enforcement activities are really very effective.
---
March 1, 2014
Abandonment Bill. I don't know why but this bill that has been signed off on by AAMHO, the MVD, the county assessors, and anyone else with an interest, could never get out of the House Committee because the chairperson placed a "Hold" on it. Anyway, legislative games are commonplace and apparently one involving his bill is now going on. Of course the one to suffer the most from failure of the bill to pass is the poor tenant living next to an abandoned home that the landlord of the park can't do anything about.
We manage to get hundreds of abandonment cases taken care of each year but the law is hard to understand and follow and there are plenty of abandoned homes around the state that landlords don't know what to do with.
The bill is not dead yet--just stymied for the time being.
Poachers. This practice of parks poaching homes from other parks to fill vacant spaces continues. This is the most vile practice in the industry with even reputable park operators doing it. Often the way it works is for a park to agree to buy homes from an independent poacher who just acquired it from a tenant in another park. Often the poacher induced a tenant to violate a first refusal right in a lease. But the park buying the home from the poacher has cover since it was not directly involved in that deal.
But many poachers are in reality unlicensed dealers, buying homes for resale without having a license. A park with a dealer's license buying such a home from an unlicensed poacher could be subject to discipline for "aiding and abetting" an unlicensed dealer.
In addition some poachers have questionable backgrounds. At least one is an ex attorney who resigned as a lawyer rather than face disbarment, and then served a prison sentence for fraud.
Parks doing business with these people should remember the old adage that if you lie down with dogs, you will get back up with fleas. Ben Franklin in Poor Richard's Almanac wrote "he that lies down with dogs shall rise up with fleas". This means that if someone lowers himself to another one's standards then they will start to obtain the same habits as that person.
Training. My next MHCA Manager Training Class is next Friday, March 7 in Tucson. Contact MHCA at 1 (800) 351-3350 or (480) 351-3350 to register.
---
February 23, 2014
Abandonment Bill. This bill has encountered a roadblock with a house committee chairperson refusing to schedule it for a hearing. Since it seems uncontroversial there are obviously things at work behind the scenes I am not aware of. This is a reason that I do not actively engage in lobbying despite being registered as a lobbyist. I cannot stand the games that go on. I do not know whether it will be possible for the bill to get around this roadblock and will just have to wait and see.
Rental Documentation. More and more parks are having their documentation reviewed. Things to consider if they are not already in the documents are including first refusal rights to purchase tenant homes destined for removal and amending the rules to require the space be left in good condition when homes are removed. It is always a good idea to include concrete removal since concrete patios and driveways are tailored to the configuration of the home being removed and are unlikely to fit a new home coming in.
Gila County Law Enforcement Training Class. I will be doing one for police and Sheriff personnel on April 9 in Globe.
---
February 15, 2014
Pet Restrictions. There is a growing trend in this country to "humanize" certain kinds of animals. I think it started with Walt Disney cartoons where human attributes were given to animals. Mickey Mouse, Donald Duck, Goofy, etc. were all humans in animal form (I wonder why Pluto remained a dog?).
And who can forget Bambi, Dumbo and their loving mothers?
This continued on with other cartoon makers. Bugs Bunny, Daffy Duck, Deputy Dawg, etc. All were really humans in animal form.
Even the government got into the act with Smokey the Bear.
This mind set has saturated the country. In Maricopa County we have a jail converted into a pet sanctuary by Sheriff Joe who also treats crimes against animals as the most loathsome of them all. And who has failed to read about a big catastrophe in a story that focused on harm to pets?
Anyway, since pets have come to be regarded as quasi-human beings and full members of the household, landlord restrictions on pets have been coming under greater attack. The most recent line of attack and the most successful is characterizing pets as being necessary for the emotional health of their "guardians" meaning that fair housing laws require exceptions to pet restrictions as reasonable accommodations for disabled residents claiming to need them for emotional support. And these laws are being stretched to even create rights for dangerous breeds like pit bulls with the government saying that reasonable accommodation requests cannot be denied because of breed stereotypes.
These attacks on park "no pet" rules or restrictions on size or breeds are especially pronounced in age 55 communities.
Here is a website devoted to medical articles all claiming ordinary pets provide medical benefits for elderly folks.
I am now seeing parks changing their rules to eliminate pet restrictions or greatly broaden the number, size and breeds of pets allowed. Part of this development is due to fair housing law pressures and part is motivated by marketing considerations. It is tough enough filling vacancies without excluding an entire population of pet lovers.
There will be blow-back. There are still a lot of folks that don't like living around animals who will complain about this kind of rule change. But it is clearly within the landlord's prerogative to change park rules with a 30 day notice.
As the animal population grows in these parks it will become necessary but difficult to enforce conduct restrictions. In particular, there will always be residents too lazy to pick up after their pets, residents who let them run free, and residents with continually barking dogs. Enforcing such rules is a real management challenge.
---
February 8, 2014
Smoking. Under ARS § 36-601.01 (A) (9) of The Smoke-Free Arizona Act that became effective in 2006, landlords are required to make their common areas smoke-free zones and to prohibit smoking there. In addition, a prudent landlord will also prohibit it in park owned home rentals. But if a current park owned home tenant smokes and there is no restriction presently prohibiting it, the landlord probably cannot just impose such a rule. It would have to wait until the expiration of the current rental agreement.
The "No Smoking" rules should include smoking of all organic materials, including marijuana and medical marijuana, and should not just be limited to tobacco products.
E-Cigarettes create a new wrinkle here. Use of these does not constitute "smoking" in the technical sense because nothing is burned and no smoke is given off. An E-cigarette is a battery-powered device which simulates tobacco smoking. It may use a heating element that vaporizes an aromatic liquid. They often are designed to simulate cigarettes or cigars, in their use and/or appearance.
Any rule that does not cover them as well is sure to generate unhappiness on the part of almost everyone. For that reason as well as the fact that the health risks to bystanders when they are used is so far unknown justifies including them in the no smoking rule.
Federal Fair Housing Suit against MHC. The U.S. Justice Department has sued Four Seasons Estates Mobile Home Park in Illinois, alleging it violated the Fair Housing Act by discriminating against African-Americans and families with children.
The lawsuit charges that the park owners and managers engaged in a pattern or practice of violating the FHA by imposing requirements on Blacks interested in living at the park that they did not impose on White applicants, such as completing a written application and having their mobile homes inspected before being accepted into the park. The suit also charges that the defendants threatened to evict a White resident and his niece from the park if her Black boyfriend did not leave, and refused to register the African-American boyfriend as a resident.
In addition, the lawsuit alleges that the defendants did not permit families with children to live on one of the four rows in the park.
Some of the evidence leading to the filing of the suit came from statements made by park officials to testers, individuals who pose as renters to gather information about possible discriminatory practices.
---
February 1, 2014
Abandonment Bill. The Bill I drafted consolidating laws for the treatment of abandoned homes into one statute in the MHP LTA seems to be progressing. AAMHO seems to have a pretty positive attitude towards it--they should since their members benefit by getting these derelict homes taken care of. The behind the scenes efforts have been focused on explaining how the various features will work and making some clarifying changes in the text of the Bill.
It has passed the first couple of procedural hurdles in the House and will be heard in Committee on Tuesday. You can read and track the Bill on the Legislative website here.
Pit Bulls in Parks. The Government is using fair housing laws to advance the interests of the owners of Pit Bulls. I do not understand why but it is a fact. HUD has issued a new policy statement. Read it here. This deals with assistive animals under fair housing laws. The intent is to normalize pit bulls as assistive animals. Don't ask me why. In the middle of page 3 is this discussing handling requests for Pit Bulls and other dangerous breeds to be approved as handicapped assistive animals:
The request may also be denied if: (1) the specific assistance animal in question poses a direct threat to the health or safety of others that cannot be reduced or eliminated by another reasonable accommodation, or (2) the specific assistance animal in question would cause substantial physical damage to the property of others that cannot be reduced or eliminated by another reasonable accommodation. Breed, size, and weight limitations may not be applied to an assistance animal. A determination that an assistance animal poses a direct threat of harm to others or would cause substantial physical damage to the property of others must be based on an individualized assessment that relies on objective evidence about the specific animal's actual conduct — not on mere speculation or fear about the types of harm or damage an animal may cause and not on evidence about harm or damage that other animals have caused.
Also, a lot of parks assume that their liability insurance requires them to exclude certain dangerous breeds. I am beginning to think this is an urban myth because the policies I have examined so far do not contain such a requirement. If you are pinning your dangerous breed exclusions on that, you better take a look at your Park's liability policy.
Constable Training. Mike and Scott spoke at an AZ Constables and Civil Deputy Sheriff training class last Tuesday. Mike told a story about how a Gila County Deputy allegedly mistreated a MHP manager, using it as an example of how not to act. He was very uncomplimentary about the Gila County Sheriff's Department.
Imagine Mike's surprise to learn that the Sheriff of Gila County was in the audience. When he found that out he spoke with him and apologized for being so blunt. The Sheriff was fine with it and said he would look into the incident.
---
January 26, 2014
Constable Training. Scott Williams and I will be conducting a four hour training class for Arizona Constables and civil deputy sheriffs next week. We will be covering all the landlord tenant laws as well as writ of restitution procedures with emphasis on MHC's and RV parks. This photo is from the last Constable training class I did a couple of years ago.
MHCA Training. I did an MHCA manager training class in Glendale last Friday. Palm Shadows MHC was nice enough to host it. A good audience but I am increasingly disappointed to see how ignorant even experienced managers are. Questions involving whether it is okay to commit illegal acts just because your boss tells you to are depressing. Questions about how to do lease options when I have been writing and lecturing for over a decade that they are illegal in most instances are just as depressing.
There was some complaining about the non MHCA member cost and the quality of the refreshments as well. I think people need to realize that non members are going to pay a premium since this organization and its lobbying supports even the non members but is generally only paid for by dues from members. The training premium for non members is one way of indirectly having them support lobbying efforts that benefit them.
As to refreshments, I pay more than that for continuing legal education classes and they don't give us anything. Quit whining.
---
January 23, 2014
Colorado River Seminars. On February 19 and 20, MHCA and our firn are jointly conducting some short seminars in Yuma and Bullhead City. We are hoping to draw attendance from MH and especially RV parks along the River and in the western areas of the state. These folks are underserved and this is a good time to pick up some ideas and meet your colleagues in the area free or for a very nominal price.
---
January 18, 2014
Legislative Session.
HB2275 was introduced in the Legislature yesterday. This is a bill bringing together the laws on dealing with abandoned homes into one section in the MHP LTA. Abandonments are both an economic and a health and safety problem in Arizona with thousands of them sitting around drawing both human and animal vermin while they deteriorate and cause neighborhood blight. This will clarify how they can be disposed of. Since both landlords and tenants benefit from these things being removed from parks I hope AAMHO will support the Bill.
SB1132 was introduced that same day. This is an AAMHO supported Bill that opens up the Relocation Fund a bit to allow rehabilitation of pre HUD homes. I am okay with it except for one provision. It allows the FBLS Department to deny or approve benefits based on rules or POLICIES of the Department. "Policies" is not defined and may mean what ever they feel like at the moment. They need to remove the reference to "policies" and evaluate applications for benefits based solely on the application of formally adopted rules that everyone knows and understands.
Another Bill will extend the life of the FBLS Department for another eight years. Though I would like to drive a stake through the heart of this beast for a lot of reasons, on balance having it is probably better than not having it.
---
January 16, 2014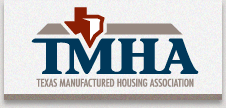 Dodd-Frank. One of the smartest people I have seen in this industry is D. J. Pendleton, the Executive Director of the Texas Manufactured Housing Association. I have never met him but I try to follow what he is doing because he is such an effective and knowledgeable advocate for the MH industry. He is a young lawyer who has made a real impact in the MH industry.
He was recently interviewed by the Texas A & M Real Estate Center on the application and effect of the Dodd-Frank legislation on the MH industry. Anyone affected by Dodd-Frank (and that means everyone in the industry) should read the interview at this link. At the end of the interview is another link to an exhaustive article he wrote on the same subject.
---
January 11, 2014
Retaliatory Tenant Actions. We are seeing a lot of this going on these days. Clients of ours have been the target of groundless frivolous lawsuits and fair housing complaints in greater numbers since the first of the year.
In one case a former tenant sued the park, its owners, managers and former managers (one of whom is dead) as well as related persons and businesses for a half billion dollars for a variety of imaginary wrongs. The suit was completely incoherent but one of the co-defendants actually filed a cross claim against the landlord. The proper response in a case like this is to file a motion asking the Court to dismiss the case because it simply does not state a legally recognized claim.
We have seen suits for bedbug damage where the law is clear that sort of thing is the tenant's responsibility. We have seen several suits claiming mold damage by buyers of park owned homes when the home was sold "as is" after a home inspection and after a complete walk through by the buyer and full disclosure by the seller. We have seen suits for security deposit refunds where clearly there either was no deposit in the first place or it was offset by rent owed or damage to the property at move out.
Many of these suits are filed by people representing themselves. this is especially the case with suits brought by so called "sovereign citizens". These folks often file false liens against assets of those they do not like creating clouds on the title of properties. We have recently dealt with two instances where unbknown persons actually filed papers transferring title to properties to fictitious buyers. Some of these things are serious crimes.
Often these people will "serve" a landlord with huge volumes of paper referring to the Constitution, federal statutes and the Uniform Commercial Code. To the uninitiated this stuff is really frightening.
This is sometimes referred to as "paper terrorism" and that is an apt title. You can read about the sovereign citizen movement here.
Sometimes local government agencies are induced to support these actions not realizing the real motive or how insane and groundless the claims are.
Some suits are filed by lawyers. In the past such suits would never have been filed because they were of marginal validity or the claims were too minor to bother with. But with a third law school in Arizona cranking out more new lawyers joining an already overcrowed profession, many young lawyers are taking these cases in the hopes of scoring a quick nuisance value settlement and helping eke out a living.
Any landlord served with one of these suits, complaints or claims should immediately get it to their lawyer. While frivolous, many of them do require action by the landlord to protect his interest so they should not be ignored.
This is legal anarchy. In many cases the true purpose is to induce fear, "stir things up", and cause harm. The wrongdoer is usually either judgment proof or anonymous meaning the landlord will be stuck with the cost of dealing with the matter. Unfortunately in this environment, that is one of the costs of doing business in 21st Century America.
---
January 4, 2014
Age 55 Community Survey Requirement. Fair Housing Laws require that all Age 55+ communities conduct a survey every two years to confirm that at least 80% of their occupied spaces have at least one resident over age 55. Without the two year survey on file in the community, it may be disqualified from limiting tenancy to older persons. There is a court decision from the U.S. Court of Appeals for the 9th Circuit which includes Arizona, indicating this.
The requirement is set forth in HUD regulations implementing the "Housing for Older Persons Act of 1995". The MHCA Blue Book has a form for this purpose along with instructions for use.
---
January 3, 2014
Referral Fees. On November 18 in my 2013 Blog I wrote about the FBLS Department notifying a park operator that the payment of referral fees to tenants who refer their friends to the park sales office when friends wind up buying homes in the park may be considered commissions and demanding that the park stop payment of such fees.
We researched this issue and presented the results of our research to the Department with the request that it reconsider this issue. It was our opinion that as long as the person making the referral is a tenant of the park where the home will be sold; does not act in any way on behalf of the dealer in the sale; and is paid only on closing for having made the referral, a good argument can be made that this does not fall within the definition of "salesperson" under the licensing laws and the money paid does not constitute a commission.
On January 2, 2014 the Department advised that "...the referral program is fine as offered to tenants of mobile home parks as an incentive for Parks to fill empty spaces or unoccupied homes."
This is not to be construed as a carte blanch for parks to start paying commissions to unlicensed persons. No such fee should even be considered unless the person making the referral is a tenant of the park; that person plays absolutely no role in negotiating any of the terms of the transaction or in getting the transaction closed; and as long as the tenant making the referral is not engaged in this as an ongoing business. In other words, limit it to tenants referring true friends or acquaintances only once or at the most very infrequently.
I don't like referral fees very much because some folks will call what is in reality a commission a referral fee to avoid the hassles of dealer licensing laws. I understand that true referral fees are part of this business nationally, but parks licensed as dealers must be very careful in paying them to avoid being disciplined by the Department for unlawfully paying commissions to unlicensed persons. And they can only be paid to bona fide tenants of the park which has the dealership office and in which the home will be sold to avoid violating not only dealer licensing laws but also the spif statute in the MHP LTA (ARS § 33-1417).
---
January 1, 2014
Happy New Year. Once again I am glum over anticipated events this coming year.
Much of the Dodd Frank Act goes into effect in January. No one really knows exactly how it will affect the MHC financing business but it is safe to say that lending on older mobile homes, especially seller financing is likely to dry up. The inability to sell these things will increase the numbers abandoned, and ultimately will increase the number of park owned rental homes. All of these factors are seriously changing this industry
Enforcerment of the SAFE Act remains in Limbo and MHCA will probably try to get some sort of State legislation enacted to mitigate the SAFE Act requirements.
AAMHO continues to be a problem. No one can dispute the need for a tenant advocacy organization. But this one seems to see its future riding on opposing everything that MHCA and landlords try to do even when its members will benefit.
On the bright side, RV Resorts seem to be booming. They seem to appeal to a more affluent, younger segment of the Boomer generation and of course many residents are seasonal. With greater density they can offer more amenities and keep their properties better maintained with reasonable rent levels. Moreover the more affluent population means more cash sales avoiding all the problems with home financing being experienced by MHC's.
Generational change is bringing about social change. Younger people have fewer hang-ups over such things as gay marriage, government run healthcare, higher taxes, greater government services, and more regulation of business. I am afraid the older folks amongst us are going to need to adjust to this.
I think Obamacare is going to have a big effect on our industry as its vast coverage requirements become clear and its various taxes and penalties kick in. It is going to become a significant operating expense further eroding profit margins and maintenance budgets. The reduction in quality and availability of health care is going to be significant--more so than most people realize.
I will try to keep followers of this site up to date on developments affecting our industry.
January 24 Training Class. Once again I am only doing one manager training class in Maricopa County in 2014 on January 24 (I am doing two others later in the year in Tucson and one in Yuma). The January 24 class is filling up and if you are required to get training in 2014, are in Maricopa County, and want to go to my class, contact MHCA at 480-345-4202 or 800-351-3350.
New Site Features. I have posted summaries of all four landlord tenant acts affecting MHC's and RV Parks under "Law Summaries" on the left. These summaries are no substitute for the MHCA publications fully explaining these laws.
My 2014 speaking event calendar is now posted at the "Seminars and Appearances" tab at the left.
Social Media. The firm Facebook page is constantly updated with news of what we are doing at the firm. My Twitter and Linked In pages are updated daily to report news of interest to our industry. Links to these are above. You can follow any of them by clicking the Like or Follow button on the media site.
---
---
The information contained on this site is not legal advice and does not create an attorney-client relationship with the user. Landlord-tenant and fair housing laws are always changing and are subject to interpretation. You should always consult an attorney before taking any action.
This is an attempt to collect a debt. Any information obtained will be used for that purpose.
---
Michael A. Parham
Williams, Zinman & Parham, P.C.
7701 E. Indian School Rd., Suite J
Scottsdale, AZ 85251
Phone: (480) 994-4732
Fax: (480) 946-1211
e-mail: TrailerParkLawyer@gmail.com